Hey friends. I'm so disappointed I didn't get this post done yesterday afternoon but things were a little hectic. I'm so proud of myself because I enjoyed everything I wanted and I didn't over do it. Total SCORE!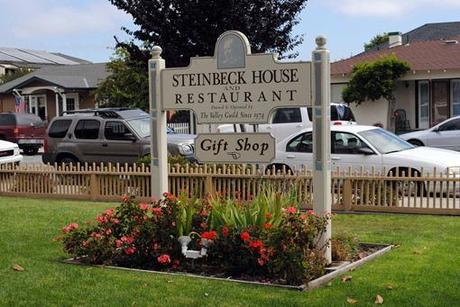 For years, the Steinbeck House has served lunch daily by a group of volunteers. They have transformed John Steinbeck's actual house into a really cute little restaurant that serves all organic, local, and seasonal dishes.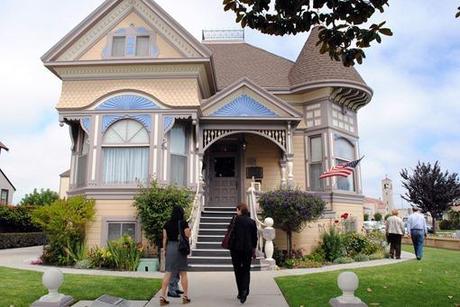 It's so cute on the outside. And we had perfect weather. It was warm and sunny.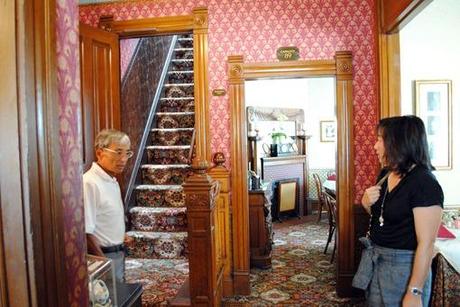 That's Ichiro and my aunt Jill waiting in the lobby. The wallpaper and carpet is a laugh riot! We had reservations, so we were taken to our table right after walking in.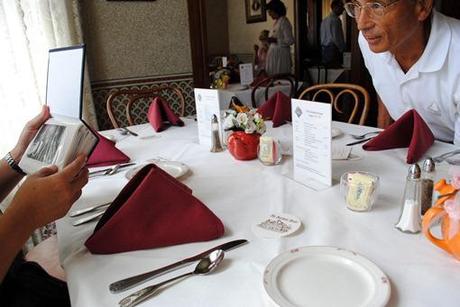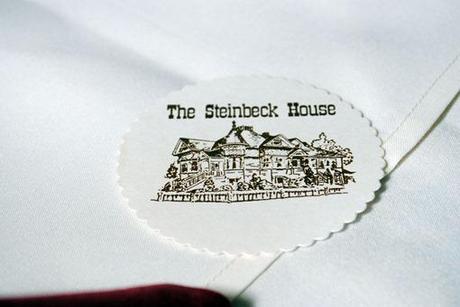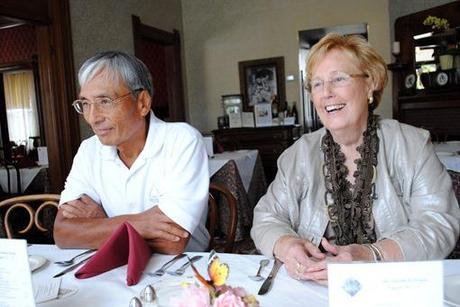 My Grandma and Ichiro.
My Mom, Aunt, Grandma, Me, and my Uncle all arrived right at 11:30 and we waited for my Dad and Brother to join us. Picture taking time.
We ordered drinks, I had an iced tea.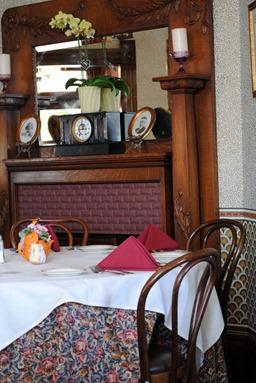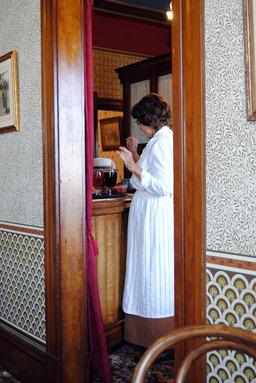 The waitresses dress so cute.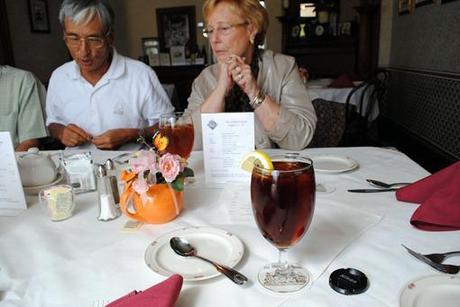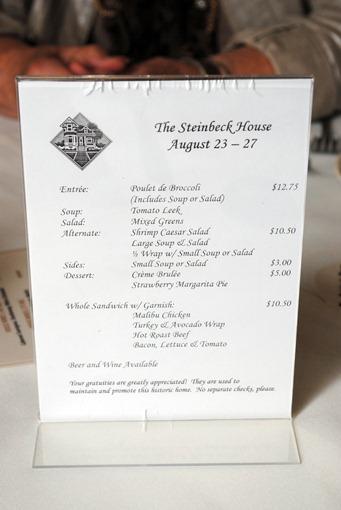 The menu is really limited, but changes all the time. I chose to have the 1/2 wrap with a small soup. The soup was tomato leek and the wrap was turkey and avocado.
They brought yummy  yeast rolls for the table. I usually don't enjoy the bread basket because I have a hard time stopping at 1, but after smelling the fresh rolls I HAD to have one.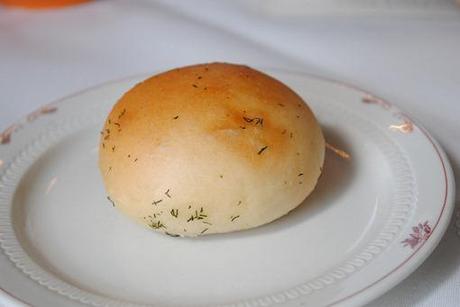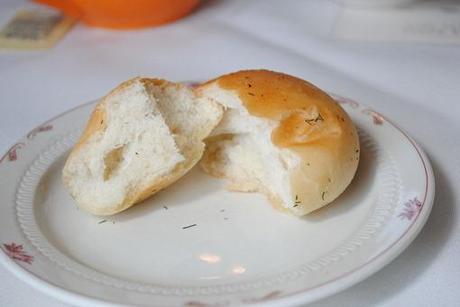 Oh so delicious

After talking and looking at lots of pictures of my family in Japan in the late 1950's our lunches came.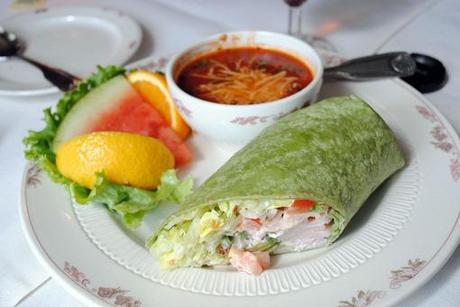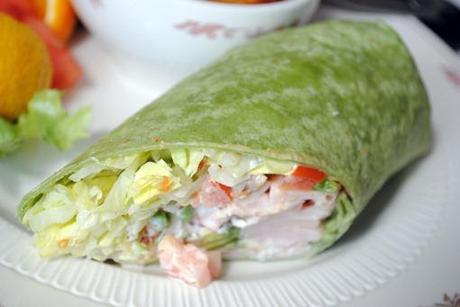 The wrap was so yummy! I would have been happy with a whole one. The wrap was in a spinach tortilla with turkey, lettuce and cabbage, tomato, mayo, and green onion.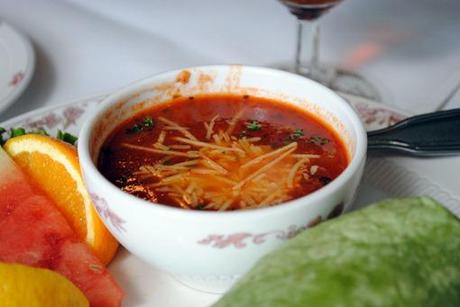 I loved the soup too. It was really flavorful and they put my favorite parmesan cheese on top.
And for dessert…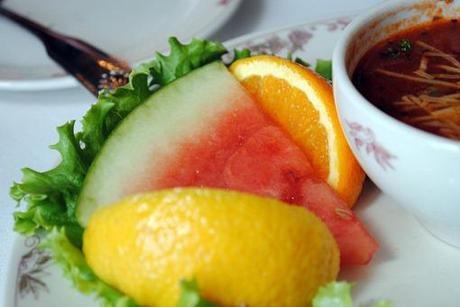 Watermelon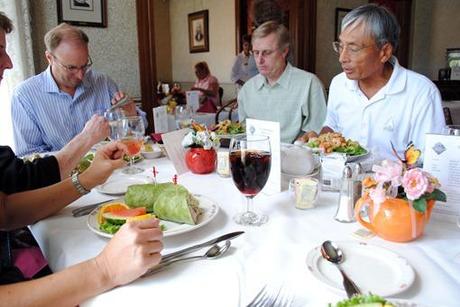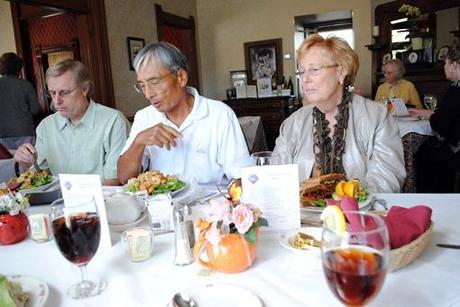 I think everyone really enjoyed their food.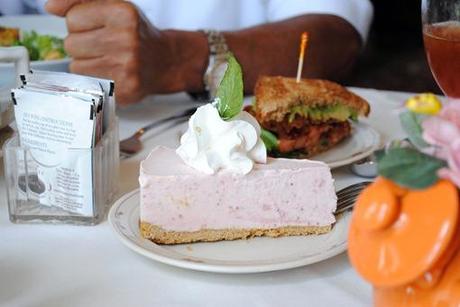 My Grandma ordered the Strawberry Margarita Pie which was really pretty. I had a little taste because I wanted to know what they meant by Margarita. It literally tasted like tequila! It was pretty potent but yummy. If I wouldn't have had a big fancy dinner on the agenda later I'd definitely have had a few more bites.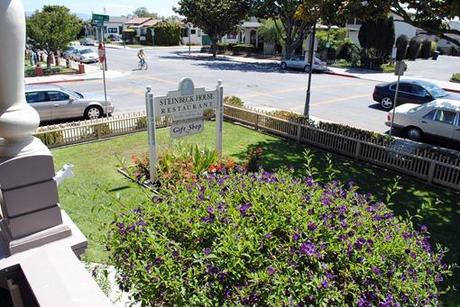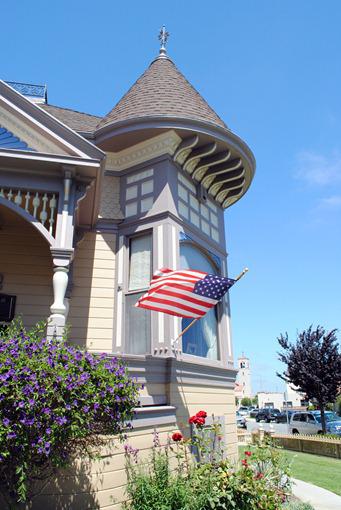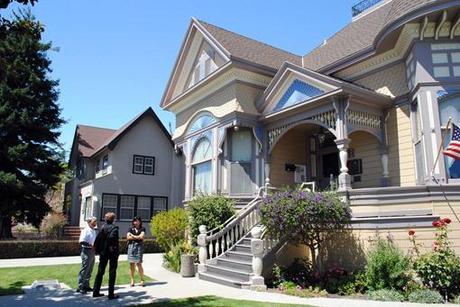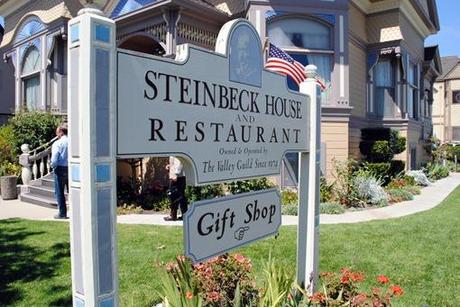 We all had a great time! I definitely want to go back again.
They also have an afternoon tea with teas and little sandwich bites and crumpets once a month that I'd love to attend too.
Breakfast
Today we had family breakfast at the Black Bear Diner. I had a belgian waffle, with an egg and 2 sausages. Also a mug of black tea with half & half. 580 calories.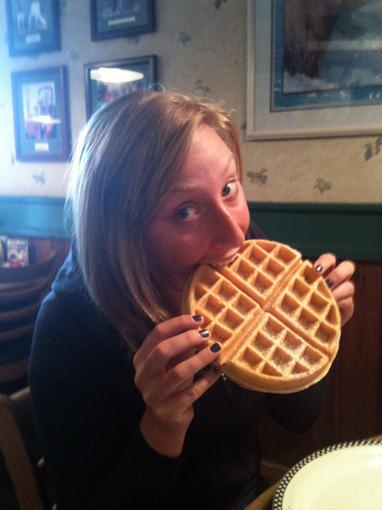 Come back tonight to see our really fancy dinner at The Chart House! I had the BEST dinner and dessert ever.