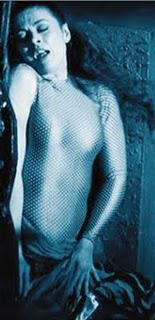 She fights for City Opera: Catherine Malfitano.
Image © Decca/Polygram
The stars have come out, and they've come out fighting in the battle for the future of the New York City Opera.
A letter, written by soprano Catherine Malfitano and former NYCO dramaturge Cori Ellison, has been sent to that beleagured opera company's current management, formally denouncing the decision to leave Lincoln Center and "go rogue." The letter's delivery was announced in a New York Times article yesterday.
The letter was signed by an all-star roster of opera singers and conductors. Signatories included Placído Domingo and José Carreras, the two surviving members of The Three Tenors. Composer Carlisle Floyd, director Harold Prince and City Opera veterans Samuel Ramey and Sherrill Milnes also added their support. A total of 120 opera notables added their signatures before the letter was sent.
These artists started their New York careers at City Opera, most notably Mr. Domingo, who sang Rodolfo in La bohème in the 1960s. Mr. Domingo is also an experienced administrator and conductor.. He just stepped down as head of the Washington National Opera and is still running the Los Angeles Opera.
"We know opera, and we want to help." the letter said.
The letter expresses consternation at the company's decision to leave Lincoln Center and perform a patch-work season at various venues in Manhattan and Brooklyn. City Opera general manager George Steel has maintained that the company is drowning in its own debt. But musicians and chorus members worry that this enforced exodus as a means to break their respective unions and reduce the once-venerated company to a guerilla unit hiring pick-up musicians and performing scattered operas on the cheap.
At a meeting in May, leaders of both unions expressed a vote of "no confidence" in Mr. Steel's leadership. Julius Rudel, the company's former music director and a respected opera conductor, wrote an op-ed piece in the New York Times calling for Mr. Steel to step down. Recent City Opera functions have been visited by the brass section of the orchestra, playing excerpts from Carmen and Aida.
The letter comes at a crucial time for this company. The City Opera is planning to announce a new schedule at a Tuesday press conference, including a revival of La Traviata, a new Cosí fan tutte and the company's premiere of Rupert Wainwright's first opera, Prima Donna.
Not surprisingly, the two latter operas do not require a chorus.