Fashion is a cyclic process and you will find similar trends coming and going through the seasons. This year, a trend which is making its comeback is sports. Every time there is a big sports event you see the fashion world getting inspired by it and this year it is no exception. With the Olympic Games coming up it was expected to see several brands going for the sporty look.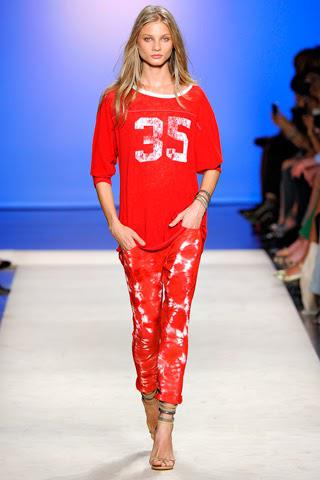 Isabel Marant Spring/Summer 2012 (source: style.com)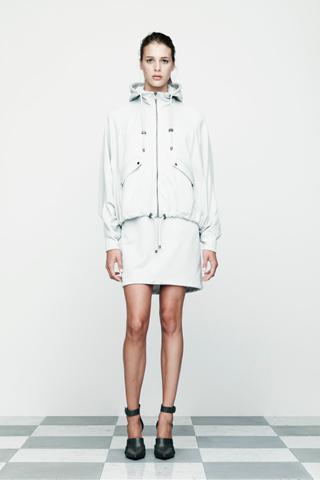 T by Alexander Wang Spring/Summer 2012 (source: style.com)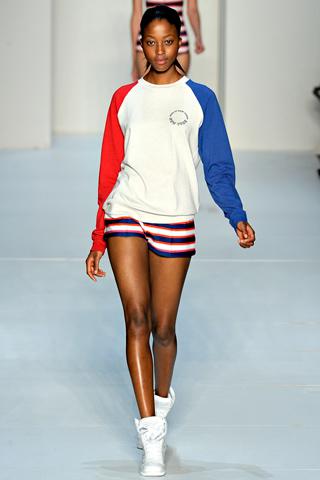 Marc by Marc Jacobs SS12 (source: style.com)
I honestly have nothing against the sports trend but I am personally not really into it. It's probably because I'm in my 30s and wearing this to work is a NO NO. The only chance I would probably get to wear this trend would be on a sunday afternoon in the park walking the dog with the boys and the husband, but as I'm not really Sporty Spice even then it would probably be a no.
One thing that I could wear though (on the weekends) is a loose numbered tee-shirt as found in Isabel Marant's runway. With rolled cuff skinny jeans and sneakers you have a fun relaxed look, or with jeans and sky-high heels you're good to go out, if you dare. The best alternative to IM's top is for me the sleeveless Zara tee-shirt, I find it really cool.
How about you, what do you think about the sports trend ? And how about the numbered tee, would you wear it ?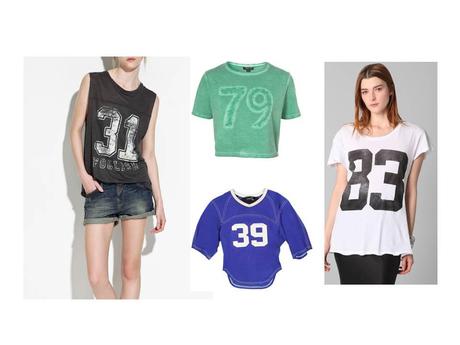 From left to right: sleeveless black top (
Zara
), green cropped tee (Topshop), rugby top (Isabel Marant, not on sale yet source: my daily edition), Wildfox white long top (Shopbop)