Every year in December, I'm planning to have the Southern Vision Annual Awards, where I give out imaginary "awards" to various films or film-related things that I've encountered throughout the year. I came up with the idea after seeing that John at TDYLF did a similar thing this time last year, and I thought the idea was neat enough that I'd try it out for myself, with my own random categories and some categories that John also used. To quote his post: These are strictly films that I watched this year. Some may have been released this year but the overwhelming majority were not.
I'm going to start out with a handful of awards for films that exist entirely in categories of their own, before I move onto the major awards, which will consist of nominees and a winner.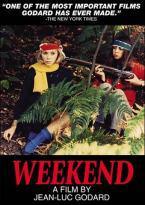 Best Movie Where An Eyeball is Crushed by a Foot: Dead Man (1995). Last year, the winner would've been Kill Bill: Volume Two easily, but since the only movies that are applicable to win these categories are ones I saw in 2011, it is sadly excluded. Never mind.
Best Movie Featuring the Insertion of a Food Item into a Bodily Orifice Other than the Mouth (off-screen): Week End (1967). I have and will never eat eggs without thinking of the sex monolog involving the dribbling off one into an anus in Jean Luc-Godard's dubious masterpiece.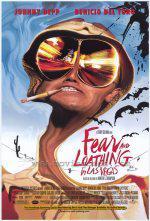 Best Movie Featuring the Insertion of a Food Item into a Bodily Orifice Other than the Mouth (on-screen): In the Realm of the Senses (1976). Nagisa Oshima's masterpiece does indeed feature some very strange scenes, none of them at all erotic, despite what most people say.
Movie I Was Supposed to Like But Didn't: Fear and Loathing in Las Vegas (1996). Don't get me wrong, I liked it. But that's all. It was not very good, it was a complete mess. And while some of my favorite films are complete messes (such as the aforementioned Week End), this mess was not a good one.
The rest of the categories from now on will have nominees:
Best Movie About Prostitution:
Inland Empire (2006)
2 or 3 Things I Know About Her (1966)
Belle De Jour (1967)
Vivre sa Vie (1962)
Jeanne Dielman, 23 Quai du Commerce, 1080 Bruxelles (1975)
This category was tricky. As much as I love Inland Empire, it's about a lot more things than prostitution, so I think I'll let that one go. So is Jeanne Dielman. 2 or 3 Things…, while it was very good, paled in comparison to the other two remaining choices, Bunuel's Belle de Jour and Godard's Vivre sa Vie. As sexy as Deneuve is, I think I have to say no to Belle and yes to Vivre. So the winner is Vivre sa Vie.
Creepiest Character in a Movie:
Robert Blake in Lost Highway (1997)
Dylan Baker in Happiness (1998)
Isabelle Huppert in The Piano Teacher (2001)
"Charlie" in Trust (2011)
The Butcher in I Stand Alone (1995)
Another difficult category. They all exert various levels of creepiness. The obvious choice would be Huppert, because I was raving about how creepy she was in that movie the other day, so I won't pick her. Think I'll go with Robert Blake as the "Mystery Man" in Lynch's superfucked Lost Highway. "I'm at your house right now…"
Most Tearjerking Death Scene in a Movie [some mild spoilers]:
The suicide in The Fire Within (1963)
The final scene of Dancer in the Dark (2001)
The hanging in A Short Film About Killing (1988)
"You are my angel" in Leaving Las Vegas (1995)
Balthazar lays down with the farm animals in Au Hasard Balthazar (1966)
This one is tricky too. Can't say I was near crying in A Short Film About Killing or Leaving Las Vegas but the other three certainly made me want to shed a few tears. Think I'll go with Balthazar, because I'm a sucker for endings like that.
Most Unexpected Scene in a Movie
The sudden shooting during the opening of Michael Haneke's Time of the Wolf (2003)
Majid's suicide in Cache (2005)
The plane explodes in Blind Chance (1981)
The butcher shoots his daughter in the throat in I Stand Alone (1995)
Jeanne Dielman makes use of a pair of scissors in Jeanne Dielman, 23 Quai du Commerce, 1080 Bruxelles (1975)
This one is very difficult, as they all were very, very unexpected. I actually cannot make up my mind here. It will have to be a tie between Time of the Wolf and Cache. Michael Haneke certainly knows how to make you jump up and go "HOLY FUCK WHAT THE FUCK JUST HAPPENED?!!"
Best French New Wave Film Watched This Year
The 400 Blows (1959)
Breathless (1960)
Bande a Part (1964)
Au Hasard Balthazar (1966)
Shoot the Piano Player (1960)
Finally, an easy one. The 400 Blows for sure.
Best Underground Cinema Movie Watched This Year
Meshes of the Afternoon (1943)
Wavelength (1967)
L'age D'Or (1930)
The Alphabet (1968)
Eraserhead (1976)
For those of you unfamiliar with the genre, underground films are experimental movies made with little to no plot whatsoever, and are usually nothing more than a series of bizarre, disturbing and sometimes frightening images. A good example is Bunuel's Un Chien Andalou. Anyway, of the five best ones that I saw this year… I think we can rule out The Alphabet, a 4-minute short film by David Lynch that absolutely scared the shit out of me, and also his other movie Eraserhead. L'Age D'Or was good, but not great, and so was Meshes. I think the winner is Wavelength, a 40-minute zoom onto a postcard with one of the freakiest soundtracks ever.
Best Indie Movie Watched This Year
The Brown Bunny (2003)
Stranger than Paradise (1984)
Festen (1998)
Gerry (2002)
Clerks (1994)
Though I love all these movies a lot, I think the top prize has to go to Jim Jarmusch's wickedly humorous, poignantly silent Stranger than Paradise, a very accessible, enjoyable, and delightful indie comedy that is #13 on my Top 100 films list and comes highly recommended. The others are also good, especially Festen and Gerry, which are also on my top 100 list at places #34 and #42, respectively.
Best Documentary Watched This Year
Hearts of Darkness: A Filmmaker's Apocalypse (1991)
Grizzly Man (2005)
The Five Obstructions (2003)
Senna (2011)
The Making of Fanny and Alexander (1985)
While the two making-of documentaries on this list are both enjoyable and informative, they pale in comparison to the other three selections. Senna, as I elaborated in my review the other day, was good but not great. Grizzly Man is very good, well-edited, well made by Herzog, but I have to give the prize to The Five Obstructions, a very creative and interesting documentary that ignited within me a deep urge to make a short experimental film.
Best Film Watched This Year
Fanny and Alexander: The Television Version (1982)
The Piano Teacher (2001)
The Decalogue (1988)
Three Colours: Red (1994)
Eyes Wide Shut (1999)
This is it. The big one. I've already said before that The Decalogue is my favorite film of all time, and it still is, but since I'm bound to get one or two people arguing that it's ten films rather than one, I'll give the top prize to Three Colours: Red, my second favorite film, and a film also directed by Krzysztof Kieslowski, my favorite director. Well done Red!
–
That's this year's Southern Vision Annual Awards. Hope you enjoyed them. Leave a comment below letting me know what you thought of the categories, nominees and winners. Thanks!