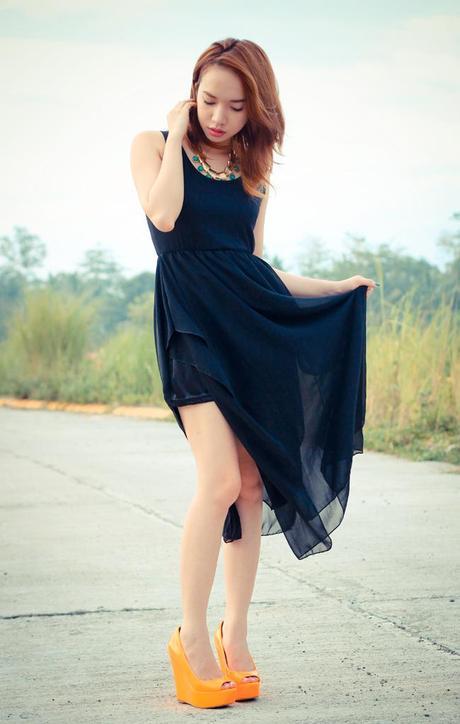 The Sound of the Waves Collide
Black drape dress, OASAP. Green/gold statement necklace, Maxima Clothing. Neon orange wedges, Primadonna. 
Look of the Day — Woohoo! Finally!!! Consider this 'look of the week' since it is just my 2nd or prolly 3rd look for this month of June. I know right?! It has been a pretty crazy love/hate relationship between weather and my laziness. Boyf's way too busy as well so no one could take my outfit photos. Thank goodness Steph was available this afternoon so we were able to stroll around their neighborhood and sneak a few (maybe a lot?!) outfit shots.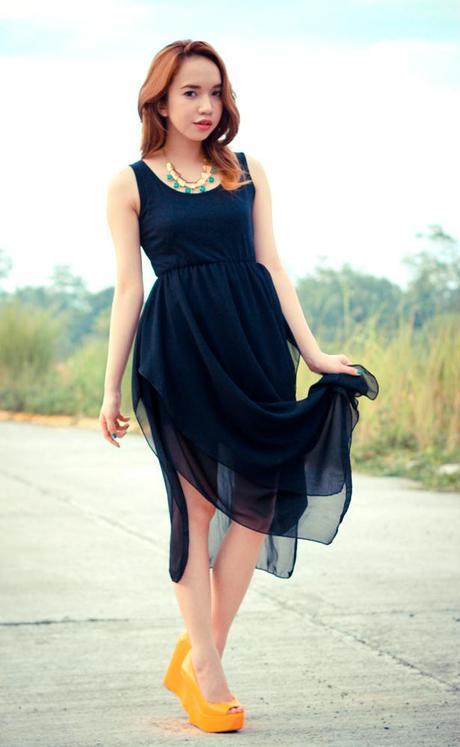 The dress I'm wearing here is from OASAP. Its half-slit and half maxi details made the look interesting. You don't need to accessorize that much too. So the best thing to do is add a punch of neon!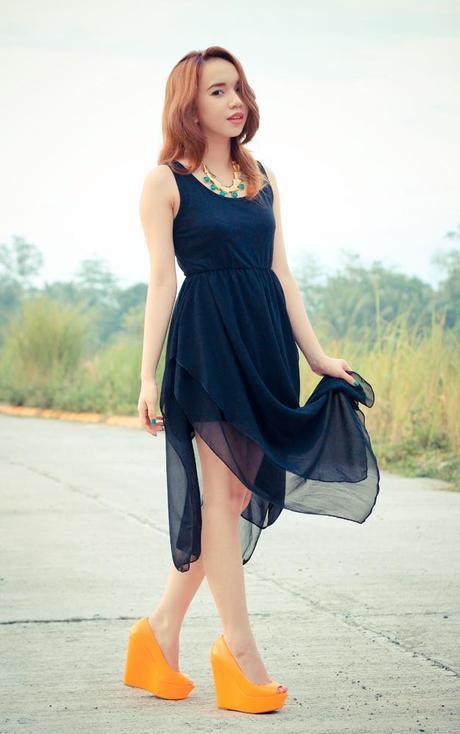 This dress is up for giveaway soon.. You like em?! Watch out for it!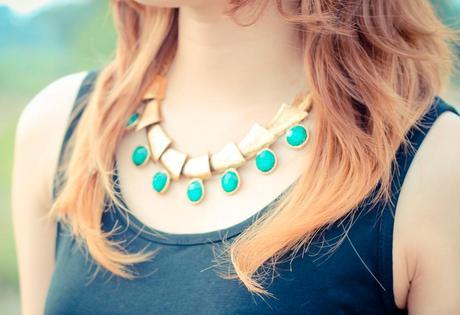 Thank you Leslie of Maxima Clothing for the speedy parcel. I like like my new accessories a lot!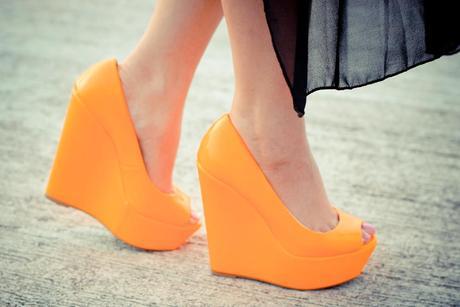 Shooooooes… Now I only lack neon yellow and neon pink to complete my super bright family of neon shoes. Teehee! Props to my Kuya who willingly bought the shoes for me since we don't have PD outlet here in Butuan. Bummer I knoooow..

Finished the day today with a plate full of seafood pasta and black forest shake with chocolate mint syrup at Cafe Caliente. Yummeh! 
If you're curious about the title for today's LOTD, it's a phrase from the song Sextape by Deftones. I have to say it's one of my faves and I've had it on my playlist long enough that it gets drilled into my head everytime I'm dressing up to go to work in the morning. How did your day go?! Btw, have you joined my Urban Dressing giveaway?! No? Join HERE!

Stay wicked!