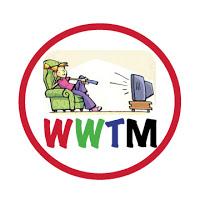 THE ANSWER TO THURSDAY'S SNL TRIVIA QUESTION:Bill Hader played Stefan on SNL. Who's in this AWESOME clip with Dana Carvey. You gotta watch it! https://www.youtube.com/watch?v=yz0fIlWwxpI
FIRST FIVES:Karen Heniger, Mike O'Dea, Melissa Heller, Bob Kaplan and Alex Nagler
HONORABLE MENTION: 
THE ANSWER TO THURSDAY'S VALENTINES DAY TRIVIA QUESTION: Bob Newhart was married to Emily Hartley played by Suzanne Pleshette on The Bob Newhart Show and he was married to Joanna Loudon who was played by Mary Frann on Newhart.
Goldberg Trivia: Dire Straits "Romeo & Juliet" was the song. 
THE NUMBERS 
Wednesdays Broadcast Top 5
Empire-FOX 4.8/11.9
Modern Family-ABC 3.3/9.7
American Idol-FOX 2.8/10.6
The Goldbergs-ABC 2.2/6.8
The Middle-ABC 2.1/7.8
Empire rose for the 5th week in a row!
Wednesday's Cable Top 5
American Dad-Adult Swim 1.2/2.6
Big Bang Theory-TBS 1.0/2.4
Duck Dynasty-A&E .9/2.5
The Game-BET .8/1.5
Wahlburgers-A&E .8/1.6
Wednesday's Twitter Top 5 Primetime Ratings 
Empire-FOX 366,000 Tweets
Law and Order SVU-NBC 44,000 Tweets
Arrow-CW 43,000 Tweets
American Idol-FOX 23,000 Tweets
Letterman-CBS 4,000 Tweets
Late Night Ratings for the Week of 2/2/15-2/6/15
Tonight Show-1.2/4.1 (Jimmy was in LA this week)
Kimmel .6/2.6
Letterman .5/2.8
Seth Meyers .5/1.7
Daily Show .5/1.2
Nightline .3/1.5
Late Late Show .3/1.2
Carson Daly .3/.9
@Midnight .3/.8
Conan .3/.7
Early Morning Ratings for the Week of 2/2/15-2/6/15
GMA 1.8/2.1
Today Show 1.7/2.0
CBS This Morning .9/1.1
THE SHOWS 
The Slap
Here's the first problem with The Slap. We've all been seeing the actual slap for a while already. The promos have shown it so much I see it on a Vine Loop in my head, so by the time we actually got to it in the show it wasn't THAT shocking. Look, there's NEVER any reason to hit another person's kid. Period end of statement. That's just it. The story here, just for background is that it's Hector's (Peter Skaarsgard) 40th birthday and he's been flirting with his wife's assistant and he just found out he didn't get a big promotion. So, he's not in the best of moods. Hector's married to Thandi Newton who's a doctor and for some reason doesn't like Hector's Mom. Hugo, the kid who gets hit is very unlikeable. He's the same kid from Girlfriend's Guide to Divorce and desperately needs a haircut. At first I thought maybe Hugo was autistic but then when I saw him walk over to his Mom's boob for a snack I knew that there was something else going on. His Mom's a hippie type and his Dad (the guy from Newsroom) seems to have a drinking 
problem. Hugo was swinging a WOODEN baseball bat near the other kids, including Zachary Quinto's kid. Zach doesn't get along with Hugo's parents in general, screamed for Hugo to be careful with the bat and Hugo refused to listen. Quinto grabbed Hugo, Hugo kicked his leg and got slapped. Everyone went nuts. Again, Hugo was a total d*ck but you don't hit anyone else's kid. So now it looks like there's going to be a lawsuit and that's what the next 7 weeks is all about. I'm sort of not interested. The family and the friends aka THE WITNESSES all have issues (who doesn't) but The Vampire Diaries is on at 8pm and Damon and Stefan are much more interesting, much hotter and take their shirts off. So I haven't decided, but I might not come back to find out the verdict.  Who watched? Who's in? 
Scandal
Is Huck not one of the most f'ed up individuals to ever be on television? He's super freaky and damaged and scary and amazingly enough, we all STILL love him. Let me back up for a sec. Olivia's still being held prisoner by Ian who has 2 geek squad guys organizing a super secret, by invitation only, auction for Olivia. Whoever is willing to foot the bill will be able to control The White House because Fitz loves her more than our country and because if he let her die, Shonda Rhimes would need something to fill Thursday's at 9pm. Of course Huck, Jake and Quinn find the website but they need an invite and the only terrorist they are BFF's with is Olivia's cuckoo for cocoa puffs Mommy. She negotiated a TV and basic cable for in return for her terrorist contact lists. Totally get it, I can't believe she's lasted this long without TV. Huck and Jake have to prove their worthiness and kill a bunch of guys. Huck handles the bloodbath himself but Jake handled the decapitation part so Huck could go home and shower. Back to the auction. Huck has 2 billion dollars from B613 so there shouldn't be any money problems but after Ian got killed the other lunatic holding Olivia decided to just sell her to Iran for a billion and call it a day. Back at The White House while Fitz was waiting for Olivia to get back because he and Mellie "sleep better with Olivia between them" they were dealing with the VP's nonsense and an entirely new security team. Apparently the Navy Seals cover for the Secret Service. So who covers for them? The VP won't leave. He won't resign and he blackmailed Mellie by telling her that he'll go public with their affair if they don't let him off the hook. Mellie, it turns out, wants to be President (I see spin-off!) so she and Fitz let him walk. This shows nuts. 
Nashville
OMG Deacon's sister is such a b*tch. She's a match and can give him some of her chopped liver but she won't do it, so unless Deacon can find someone else, he's going to die, Scarlett's going to have a nervous breakdown and Rayna will never be with her one true love. Here's my prediction: Rayna is a match or Deacon's sister has a change of heart or should I say liver. LOL, I kill myself. I was realllllly hoping that once Mika left town we'd never have to see him again but noooooo Gunnar's still obsessed and now Mika needs some serious therapy. Loving the VERY pregnant Juliette. She is sooooooo pregnant. Hilarious seeing her try to get up off the floor. Avery is sooo cute with her. I love them together. Jeff needs a star BAD, his job is on the line. He needs Rayna's kids and you KNOW that Rayna will never go for that. She's got her own label, she despises Jeff and they're still too young, but Jeff has dirt on Teddy. He'll tell everyone how he paid for sex if he doesn't sign the girls to Edgehill. Teddy's such a tool. He's a tool in Suits and he's a tool in Nashville. Freaking Teddy.
THE OTHER STUFF
-2 renewals were announced yesterday: TNT Renewed The Librarians for a Second Season and Cinemax renewed Banshee for a Fourth Season. Should I go back to Banshee? I saw the first episode and I can't remember why I didn't stick with it. Maybe too weird? Anyone watching The Librarians? Should I check it out? Who am I kidding? House of Cards is coming back, Orphan Black is coming back and Vikings and…there''s no time for Banshee. YET!
-Does James Franco sleep? Now he's going to star in the Hulu Original Series 11/22/63 as JFK. I'm in. I love anything Kennedy and I enjoy James Franco. 
-Next week is Fashion Week in NYC and I'm hoping there is a lot of fake fur and portable heaters for the models. No clothes, no fat, not good for winter. Cigarettes and gum won't warm you up girls! Anyway, E! will be bring the runway to you all next week. If you're into fashion, this is for you. Unless there's a new sweatpant/legging line, I'm not interested. 
-To celebrate and honor the 40th anniversary of SNL, NBC released a FREE SNL iphone app where you can see all 40 years of episodes, behind the scenes stuff and all sorts of cool stuff. I downloaded it already and it's the coolest thing for SNL fans. You'll love it. 
Friday's Trivia Question: How about a fun one. Just list as many SNL skits or characters as you can. 1 point for each. NO CHEATING. Just let it flow out of your head. Let's see what you can come up with. 
Enjoy the SNL 40th Anniversary Special and HAPPY VALENTINES DAY!  WWTM-Kristy Like me on Facebook at Watching Way Too Much
Follow me on Twitter at [email protected]
http://watchingwaytoomuch.com
[email protected]