Last week I stopped by The Sixth Gear for some apps and cocktails. They just opened up a few weeks ago, and the space has a cool steampunk feel.

The cocktails were creative and tasty; I tried their take on a mojito which was made with vodka instead of rum and the artificer a martini with honey gin and fresh cilantro.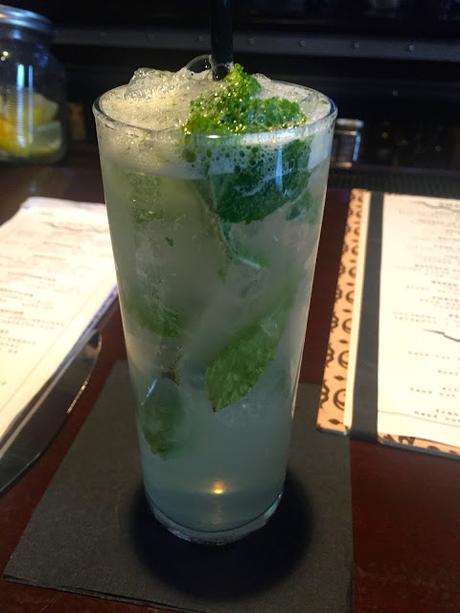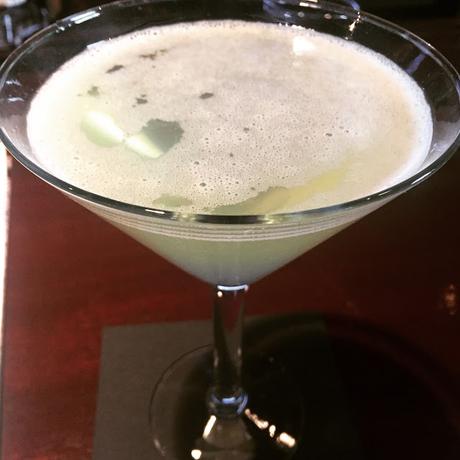 We tried the salty and sweet, which came with four spoonfuls of roasted pear, pancetta, goat cheese and balsamic. Each bite was the perfect combination of flavors; achieving that contrast of sweet and savory.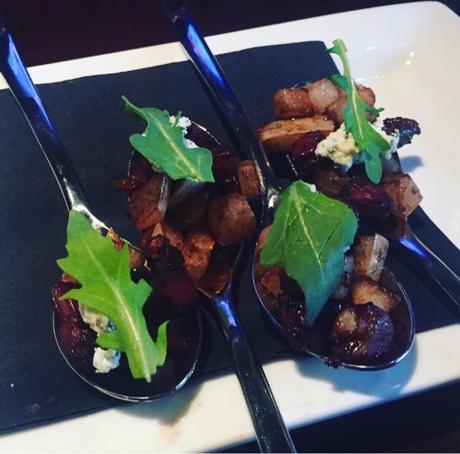 We also tried the bacon wrapped dates which came stuffed with goat cheese and hazelnuts, and was topped with a coffee glaze. Bacon and dates is a classic tapas dish, and I loved the twist of the hazelnut and coffee.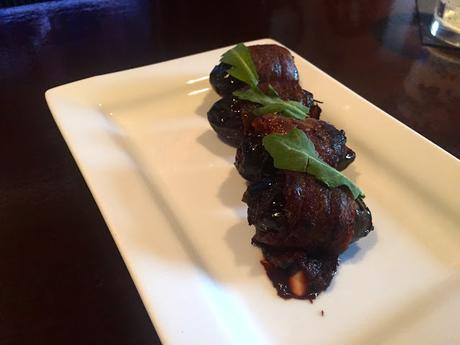 We finished with an order of beef skewers topped with peanuts and served with a side of peanut sauce. These were seared perfectly, and the peanut sauce gave them a bit of a Thai feel.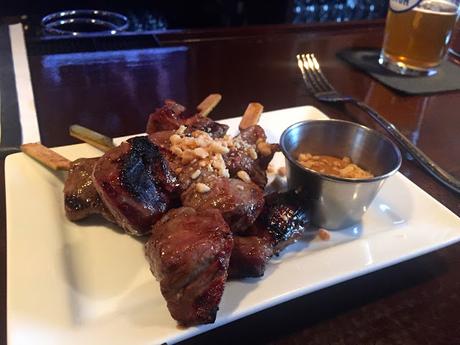 I enjoyed the check presentation in addition to the creative food and drinks! The bartender handed it to us tucked inside a copy of The Great Gatsby!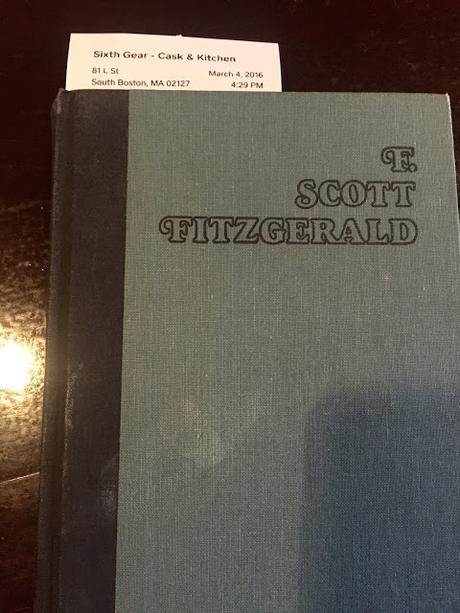 As we were leaving, I saw a burger being delivered to another table... it was definitely impressive and made the top of my list for when I go back!