If there is a trend you shouldn't miss this season it's the printed silk trousers trend. It all started when last year fashionistas everywhere started wearing pyjama like trousers and when Spring Summer 2012 runway shows displayed this silhouette over and over.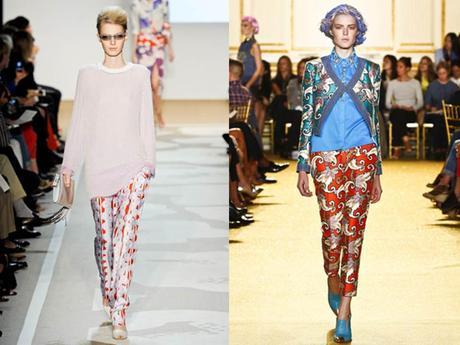 Diane Von Furstenberg SS12 and Thakoon SS12 (source: style.com)
Let me tell that if you invested in silk trousers last fall, you did well my dear trendspotter, this spring and summer you will be able to wear them even more ! As for me, I didn't (oups), and I'm now looking for the perfect pair. It shouldn't be a problem as there are so many alternatives, but I still need to make up my mind.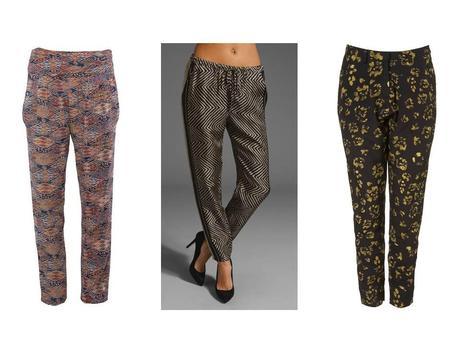 From left: IRO Vallego trousers (
fashionhub
), Elizabeth & James pants (
revolveclothing
), Boutique trousers (
topshop
)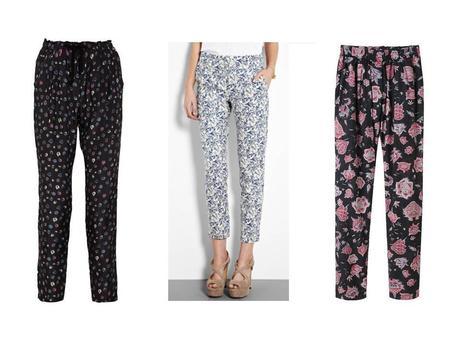 Girl by Band of Outsiders trousers (
netaporter
), Vanessa Bruno Athé trousers (
mywardrobe
), IM Etoile (
lagarçonne
)
The problem of silk trousers is that they are expensive, a cheaper alternative is a "fake" silk fabric. I found many of these which look as cool as the silk trousers with a more affordable price tag. Take a look at my favorites from By Zoe, Debenhams and Zara just bellow. I think these are good alternative but the feeling of silk is different, so if you can afford it go for the original.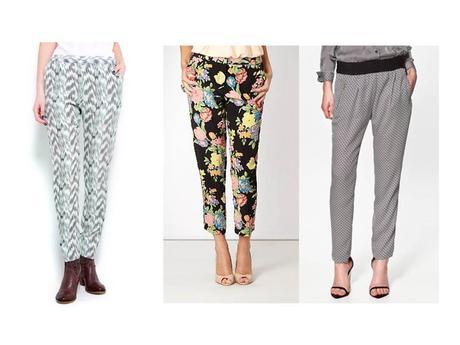 By zoe ikat trousers (
vitrinnes parisiennes
), Redherring floral trousers (
debenhams
), Zara trousers (
here
)
How about you, have you fallen for this trend yet ? Where did you get your silk trousers from ?
And for me, which one do you think I should get ?
Happy weekend - Bon weekend ! xx