Ed. Note: A new monthly feature, breaking down recommended performances in the course of the month. By "recommended", meaning I'm probably reviewing them. Hope you like it!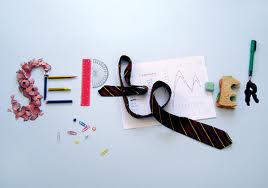 Back too School. Graphic @ Owen Gildersleeve.
Although most orchestras start their season in October, here in New York the classical music season opens in September. For many years, the opening event was the start of the fall City Opera season, usually starting the day after Labor Day. With the start of the NYCO mini-season delayed until February of 2012, we break down the remaining options and get ready for the "official" start of the season with the opening night of the New York Philharmonic on Sept. 21.
Here's a "short list" (clever, huh?) of recommendations:
Sept. 1-4
The Met brings opera to Lincoln Center early, with free, outdoor Live in HD broadcasts of Carmen, La Fanciulla del West, Lucia di Lammermoor, Boris Godunov and Don Carlo. Visit the official website of the Met for details.
Sept. 1-7
Opera Omnia offers the baroque opera Giasone, a rarely heard work by Cavalli at Le Poisson Rouge.
Sept. 7-8, 17, 21, 22-27.
The New York Philharmonic "pre-season" gets off to a cinematic start this year, with concerts celebrating the film scores of Leonard Bernstein's West Side Story and William Walton's music for Henry V. Both concerts feature footage from the films, and the Henry V concert features actor Christopher Plummer reciting excerpts from the play.
In between, the orchestra marks the 10th anniversary of the terrorist attacks of Sept. 11 with a free concert on September 10th, featuring Gustav Mahler's Resurrection Symphony. The season officially opens Sept. 21, with a concert featuring soprano Deborah Voigt. The first subscription concerts of 2011 will repeat the Resurrection Symphony.
Sept. 8-9
The St. Luke's Chamber Ensemble performs Arnold Schoenberg's chamber arrangement of Gustav Mahler's Das Lied von der Erde at the DiMenna Center.
Sept. 18-24
Some relief for opera lovers as Les Arts Florissants start the season. The French company, under the baton of William Christie, arrives at Brooklyn Academy of Music with a revival of Jean-Baptiste-Lully's Atys.
Sept. 26-27, 30
The live-action Metropolitan Opera season opens on Sept. 26 with a new David McVicar production of Anna Bolena. Soprano Anna Netrebko finds her head on the royal chopping block. The generale begins the next night with Verdi's Nabucco.