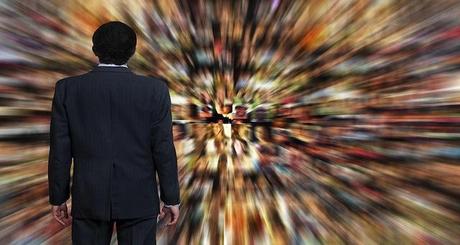 When Facebook claimed the title as the biggest IPO in Internet history last year, social media officially segued from a consumer fad to a business fact. Although the abundance of Internet cat memes could make anyone wonder if social media has business validity, the emergence of the concept of social business has tangible value for any integrated marketing program.
Research firm Altimeter Group defines social business as the deep integration of social media and social methodologies into an organization to drive business impact. In a recent study, Altimeter pinpointed the two most important criteria for a successful social business strategy. First, you have to align it with the strategic goals of your organization. Second, you have to put the resources in place to execute the strategy.
What Social Business Can Do
Knowing what you want to accomplish with social business can help you make it a viable part of your integrated marketing strategy. Consider these benefits; by using social business effectively, you can:
Share your expertise and knowledge by populating a blog, like this one
Tap into the wisdom of your dealers, resellers and end users by creating private groups on LinkedIn
Enable customers to help other customers by sharing personal experiences through online support built with applications like Zendesk
Engage prospects through customer evangelism on peer-review sites like Yelp
Show your innovations visually with services, such as Pinterest
The Art of Conversation: How to Build a Social Business Strategy
Most experts recommend you think of your social business strategy in seven stages. This process stresses brand alignment and continual feedback.
First: Align Your Efforts. Before beginning any social business activities, your first step will be to review your company's integrated marketing activities and assess how these other methods are working. If you haven't done so yet, define your company's brand personality, sales channels and target audiences. Also, document how your target audience typically engages with your organization.
Second: Refine Your Listening Skills. Companies engaged in social business marketing should listen to their online communities more than 50 percent of the time. That means asking questions, responding to their answers and prompting conversation.
Third: Define Community Expectations. During this stage, try to outline your program by asking your target demographics what they want to experience in a social business program.

Fourth: Determine Assets. A common misconception is that social media tools are free. Although many do not charge for service, they really aren't free because they cost a lot of time to maintain as a part of your integrated marketing efforts.
Fifth: Measure Your Methods. The goals of a social business program should evolve over time. During your initial program, track goals and metrics against your overall integrated marketing and business plans.
Sixth: Select Your Channels. It's tempting to try out every social network available, but that isn't strategic. Go where your customers spend time. A pin on Pinterest might buy you more than a tweet on Twitter, depending on your target audience's activities.
Seventh: Engage in Conversations. Online conversations must mirror real-life conversations to be effective for company branding, sales, customer satisfaction and even employee recruitment. Be transparent and authentic. Focus on your industry and always observe any industry standards or regulations. When appropriate, tie your efforts to pop culture or "news of the day." Thank your community profusely and, most importantly, have fun with it.