If there's one thing we at Vinchi love its a nice BIG vintage coat to keep us warm during the winter season. As the bitter cold drops into the minuses we all need a wardrobe full of coats from a Dita Von Teese fur coats to a Audrey Hepburn style trenchsuitable for all weather conditions... because.. lets face it- it's England and we never know whats going to fall from the sky!!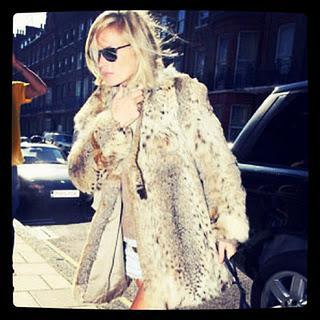 A real winter warmer must have is a big fur coat to snuggle into and the beauty of them is they can instantly transform a simple outfit into some ultra glam!! We just adore Kate Moss in this subtle beige fur leopard print- it looks gorgeous with her golden locks and enviable tanned pins!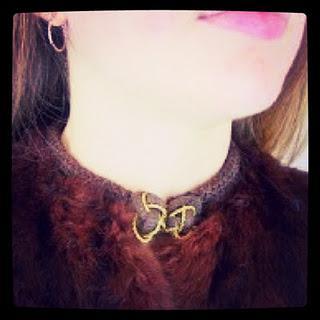 Something that never goes unnoticed is a subtle detail on a coat such as a vintage style catch or button that gives a simple coat a bit of VA VA VOOM. You can take any coat and do a bit of self adornment like above with the knotted neck catch... timeless and beautiful against the chocolate fur!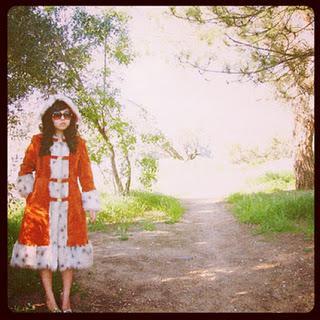 A typical fur is a must have for lazy days to pop on over anything.. however if you're more of a dare devil go for something mad and wacky like this dalmation print and cherry suede to make a statement.. We at Vinchi LOVE someone who isn't afraid to stand out.. so go for it! Go WILD with the fur prints!!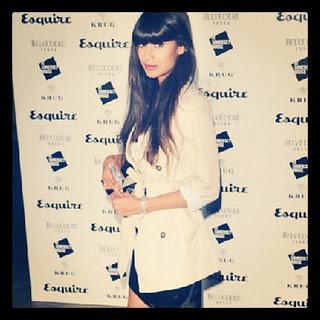 If you prefer a more classic, tailored look go for a trench coat a la Audrey Hepburn just like Jameela Jamil has here! Go for a syle with extra large buttons and a waist tie for a classic vintage look whilst keeping warm at the same time!!
Check out our gorgeous vintage apparel at http://www.vinchi.co.uk/ and feast your eyes on our stunning range of vintage treats for the wardrobe!! Go on girls what you waiting for?! If that isn't enough then grab our deal of the day and take a look at items that are up to 75% off!!!
Keep posted for more posts on our Vintage passions!!
Love, Vinchi x