Prints are one of the biggest trends this season and scarf prints seem to be on their way to becoming the most popular of them. A scarf print is a print which you would typically see on a classic scarf, like an Hermès scarf. This season your entire wardrobe could look like a Hermès scarf and who can say no to that ?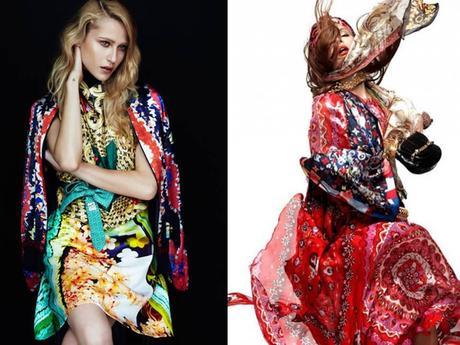 sources: Style me Romy and Vogue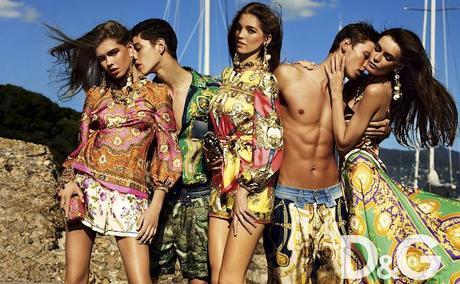 D&G SS 2012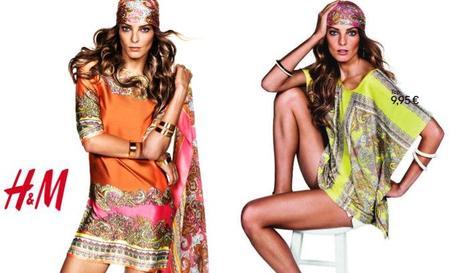 H&M SS 2012

To show your friends that you know what you're talking about call it a foulard print, scarf in french which is also the word "à la mode" to describe a scarf print.
The scarf print... scarf
The easiest way to adopt this trend is to wear a silk scarf (yes, that easy !). You might already have one in your wardrobe so there is no spending involved to be right on trend.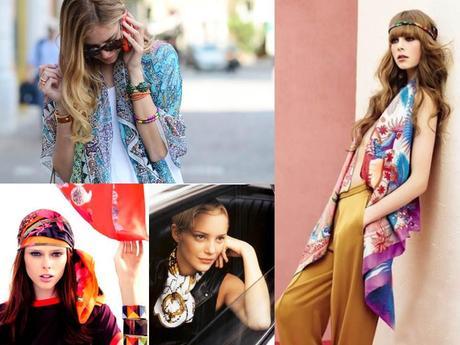 Sources: Chiara and Hermes

The scarf print blouse
Wearing a silk blouse with jeans seems to be the winning combo amongst fashion bloggers, wear a silk blouse with destroyed boyfriend jeans to be super trendy or with white jeans for a chic look to the office.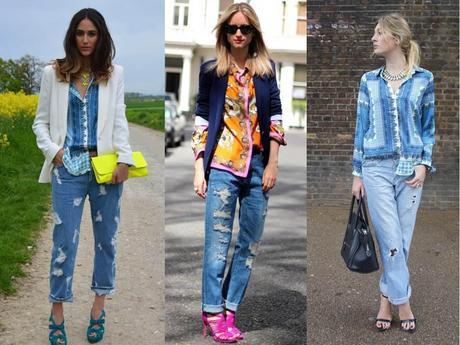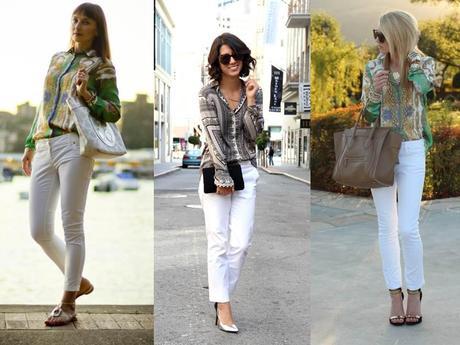 The scarf print shorts
Mini shorts are probably the most versatile way of wearing the scarf print. As you can see from these pictures the scarf print shorts look good with anything (if you style it right, bien sûr !). They are perfect with a simple white man shirt as Rumi, a sporty twist like my dear Jen or a simple blazer as seen on E.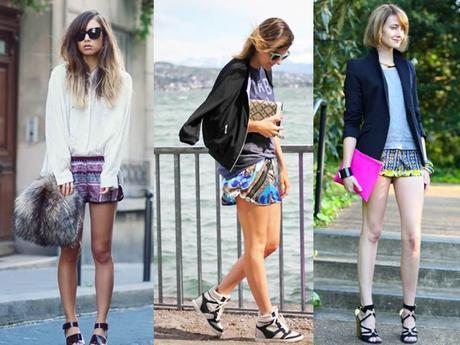 Rumi Neely, Jen and E
 The scarf print shorts are definitely my favorite, and the options are endless. If you're into DYI projects you can easily transform an old scarf into a cool pair of new shorts. Check out how to do it by following Geneva's tutorial
here
. 
The scarf print trousers
I have talked about the silk trousers in the blog a few months ago so I don't need to tell you how much I like these. Wear them with a simple top and a leather jacket and you're good to go !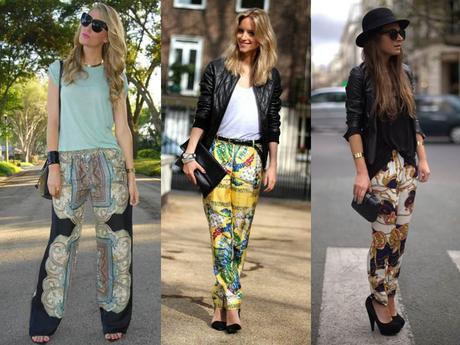 Jennifer, Charlotte and Audrey
The scarf print total look
The scarf print total look seems too risky in real life but on paper nothing can beat the head to toes
foulard
outfit which Kristin wore.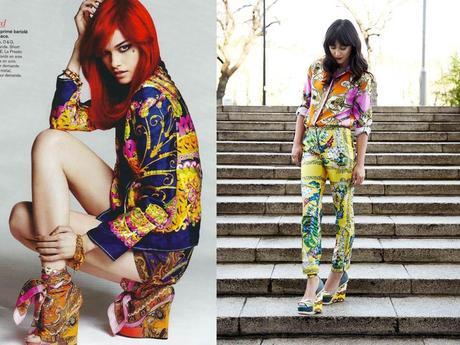 Sources: Glamour FR (younglington) and Kristin in D&G

Here are some affordable ideas if you're interested in a scarf print item.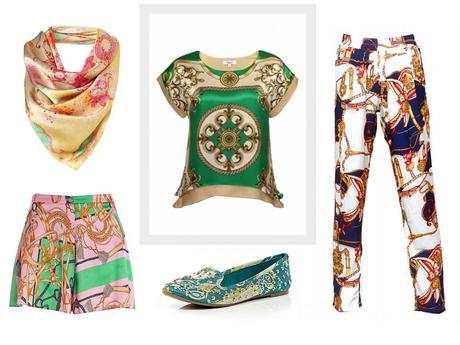 From left: silk scarf (
topshop
), green blouse (
fleur b
), silk trousers (
goodnight macaroon
),
scarf print shorts (
river island
) and studded slippers (
river island
)
How about you, are you into this trend ?
As for me, I think I'm going to pass on the foulard trend, or maybe I should use it as an excuse for splurging on a Hermès scarf...
xx Marta