2011 was the year the term "sandwich generation" really hit home for the first time. It was the year I turned 51 and my son turned 5. It was the year my father-in-law entered the hospital and never came home, while my mother marked her two year anniversary as a widow. Her ex-husband (my father) would soon need round the clock nursing care.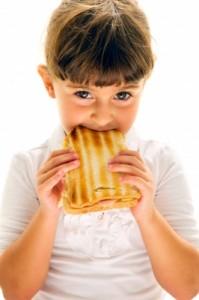 Now more than ever, it was clear that my little boy wasn't going to be the only family member who needed me in years to come.
I was now firmly wedged between a child who would need nurturing and financial support for the next 20-odd years and a set of aging parents and in-laws requiring care and support as well; a perfect example of what defines the sandwich generation.
For anyone finding themselves in this position, or if you're pregant over 40 or considering pregnancy or adoption after age 40, here are some things you might consider in coping with your sandwich generation status:
1. You are going to need to rally support from sources other than your parents.
Even if you have parents or in-laws who are healthy and willing to help out, there's a good chance that situation could change, and sooner rather than later. So make sure you have some reliable baby sitters you can call on and look for support groups.
Ideally, find a group for older moms. But at least make connections in the community so you don't find yourself alone and at the end of your rope with no one who can lend a hand or a sympathetic ear!
2. You will need to plan your finances carefully.
There are going to be three major buckets to fill: retirement, college funding, and elder care. If you've planned well, this may not concern you. But if you aren't prepared then it's time to take stock of your financial situation.
Some compromises may be in order. Or a reality check. For me that means I'm not going to retire at 65! And my son might have to settle for a vocation or be prepared to qualify for scholarships; should we encourage him to be a star athlete or honors student? Time will tell.
3. You'll need to take care of yourself better than ever before!
When they say that having kids late in life "keeps you young", think of it the other way around. You MUST stay as young and fit as possible in order to keep up! Remember, you have lots of people counting on you. As you age, little transgressions like ignoring diet and exercise will take a much bigger toll.
For example, you might find that while younger parents stay up late after their kids go to bed, your bed time more or less matches your kid's. If that's what it takes in order to get enough rest, so be it! Be kind to your body and it will return the favor.
4. You will probably not be able to provide round-the-clock care for anyone other than your infant.
Had my son already reached college age (as would be the case for a typical 50-something parent) I would have been a lot more able to help out when my father became sick. But there was no way I could care for both my little one and my parent at the same time; and most likely neither can you.
So start thinking now about how you will handle it if one or more of your parents needs care. There are lots of options these days other than nursing homes. And if you have siblings, make sure they understand how being an older parent affects the role you'll play in the family dynamic.
My husband and I have been talking lately about finishing the attic or basement to provide additional living space should one or both of our mothers need to move in. That is, of course, if they're relatively independent. Because when the time comes, heaven help me, I'll probably be dealing with a rebellious teenager as I move into decade number six.
Such is the lot of the sandwich generation.
About the Author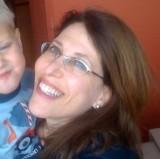 Copyright 2012, Carolyn Schweitzer. After 20 years as a family dentist, Carolyn decided to take some time to regroup. Little did she know that she'd soon find herself pregnant at 45! Becoming a first time mom at 46 has changed her life in so many ways that she decided to share her journey at Mommy In The Middle, a site for women over 40 with young children and women trying to conceive or
adopt after 40
.
Article Source: http://EzineArticles.com/7125058
Image courtesy of [Ambro] / FreeDigitalPhotos.net