We'd like to interrupt your regularly scheduled Galaxy S6 and Galaxy S6 Edge rumors with new info about Samsung's upcoming high-end tablet – the Galaxy Tab S2. According to SamMobile, the device will be even thinner than the iPad Air 2.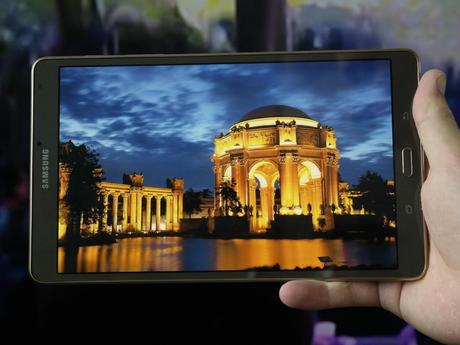 The Tab S2 will come in two versions: one with an 8" screen, the other with a 9.7" one. If you remember, the Tab S tablets offered 8.4" and 10.5" screens, and it seems that the change in screen sizes has something to do with Samsung deciding to use 4:3 aspect ratios for the Tab S2 displays (previously rumored for the A tablet series). This aspect ratio has long been used by Apple, as well as Google for its Nexus 9 tablet, so it's only logical that Samsung would want to do the same.
Obviously, if the screen sizes and aspect ratios change, so do resolutions of these new tablets. We're yet to find out what they will be, but what we do know at the moment is that Samsung will use a metal frame for the Tab S2 to give it an even more premium look.