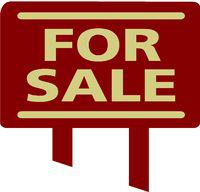 When a property is appraised for a mortgage the lender gives the appraiser the agreed upon sale price and the intended use of the property... for good reason. Especially when there is some acreage involved, intended use can have a huge impact on the value of a property.
One buyer may intend to subdivide the property and sell individual lots... another buyer may plan to simply live in the home already on the property... another buyer may plan to rent the home on the property... or lease land for a special use... another buyer may plan to tear down existing buildings and build something new... another buyer may simply want to tear down the existing building(s) and add the acreage to current property.
In each scenario the value to the buyer is determined by its intended use, which could be vastly different. The value to the seller usually depends on the highest potential use value. The appraised value is based on what a buyer is willing to pay and what the seller is willing to accept... related to similar properties with similar use... not always an easy task!
Sharlene Hensrud, RE/MAX Results - Email - Twin Cities Realtor