There's a new sheriff in Salzburg. And a new orchestra too.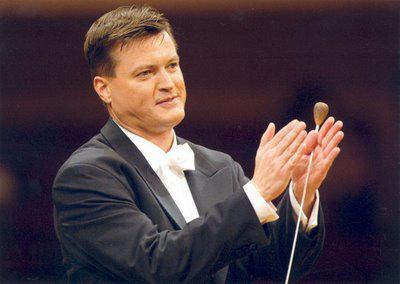 Christan Thielemann
Starting in 2013, the Festival will be anchored by the Dresden Staatskapelle and its new music director, Christian Thielemann. Mr. Thielemann will also take the post of Festival music director, and will divide his time between Salzburg, Dresden, and other international commitments. He replaces Sir Simon Rattle.
According to a report in today's New York Times, the switch came because of a contract dispute between the Berlin players and the Salzburg Festival. The Berliners decided to take up a residency at Baden-Baden. But Dresden's orchestra is a world-class ensemble. Although they are not as well known outside of Germany, they are considered one of the great German ensembles, with a tone and
timbre
of their very own.
This is the second major Festival appointment for Mr. Thielemann, a Berlin-born maestro whose best performances recall the conducting of Wilhelm Furtwängler. His other conducting jobs have included the Munich Philharmonic and the Deutsches Oper Berlin. In 2008, Mr. Thielemann accepted the post of artistic advisor at the Bayreuth Festival, dedicated to the works of Richard Wagner. He has conducted and recorded a number of Wagner operas at Bayreuth, including a complete
Ring.
Since its founding by Herbert von Karajan in 1967, the Salzburg Easter Festival (planned as a companion piece to the summer Salzburg Festival, has been the springtime home of the Berlin Philharmonic. The Festival offers a week of concert and operas in the Austrian city that was the birthplace of Wolfgang Amadeus Mozart, and is one of the most important international festivals.