I used to think of L'espalier as a special occasion kind of place only. While this is true of the main dining room, the Salon is less formal and you can make the dining experience as extravagant or casual as you like. I went recently with a friend for some caviar, and we ended up staying awhile, sampling several additional small plates and appetizers and sipping champagne. The food and service were both outstanding, and the atmosphere comfortable and relaxed.
   We started with several h'ordeuvres including the house made apple cider with ginger mousse, crispy kale with creme fresh and chicken skin, a selection of savory pastries, mojito macaroons, and a smoked salmon with beet root and creme fresh. Everything we tried was delicious and extremely creative; I had a hard time choosing a favorite but it was between the mini cheese eclair from the pastry selection and the smoked salmon.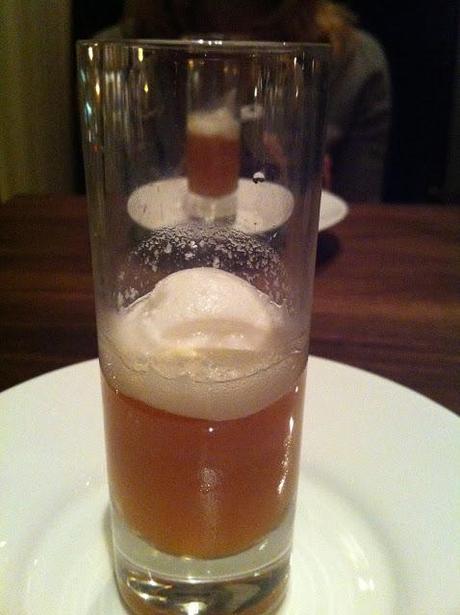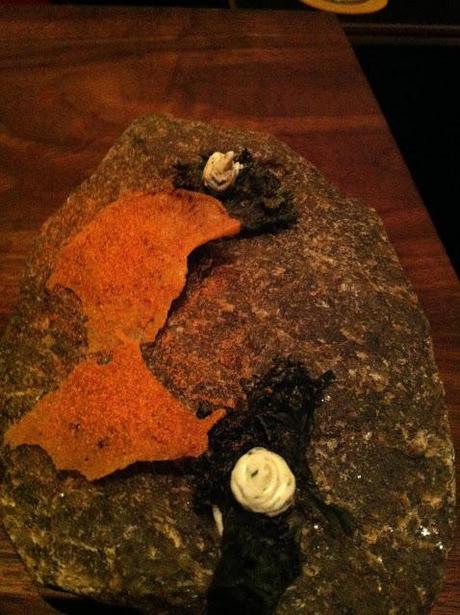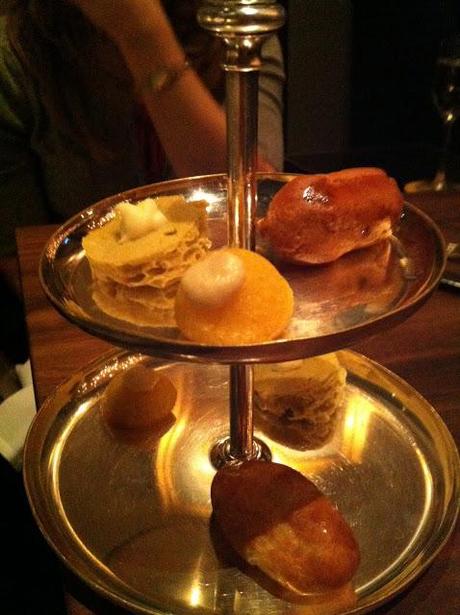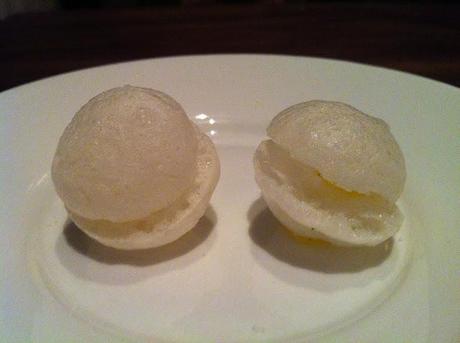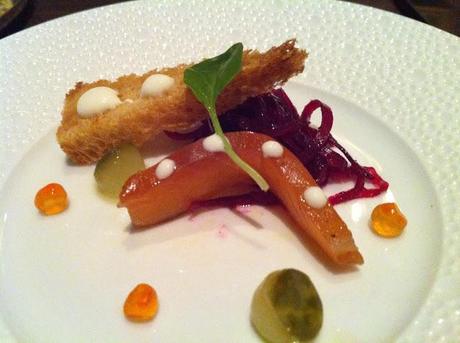 Next was the caviar with all of the traditional accompaniments. These included capers, onions, crème fresh, egg custard, toast points, and mini blinis. I loved the selection, and had fun experimenting until I found my favorite combinations: egg and toast, or blinis, crème fresh, and capers.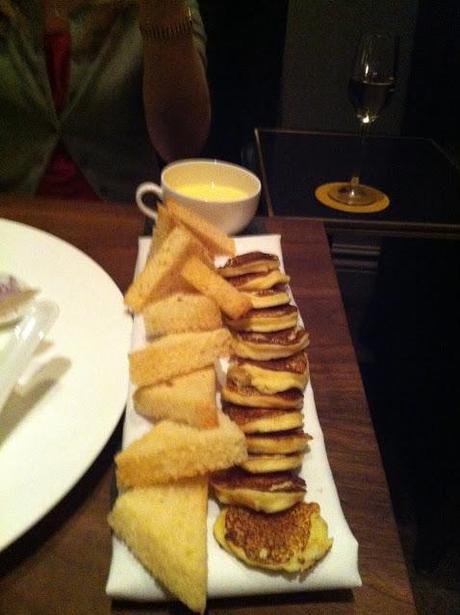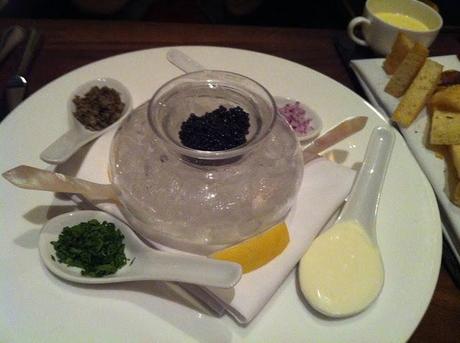 I also tried the roasted fois gras with charred zucchini bread, pickled nectarines, and pine nuts. I love seared fois gras, and have never had a preparation quite like this. It was the perfect balance of savory and sweet, and the zucchini bread was an interesting way to incorporate season fall flavors.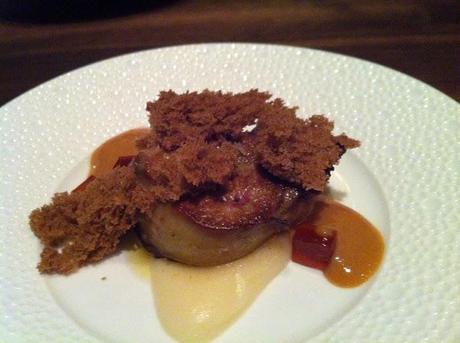 We finished with a dessert that was also a unique combination of flavors, and just worked really well together: banana macadamia bread pudding in a chocolate banana torte with lychee foam, milk chocolate ice cream, toasted banana bread, and an olive oil gelee.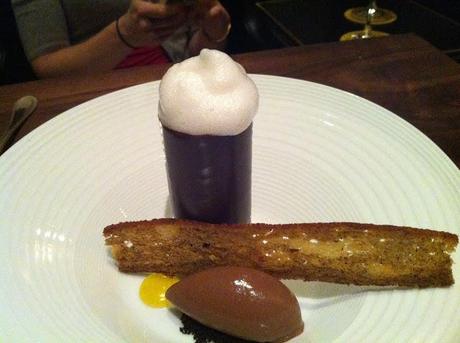 The bread pudding was the perfect end to a fantastic meal! I can't wait to go back and try even more of the fall menu.