Suggestions for the honeymoon after the Royal Wedding keep popping up these days! I thought it would be fun to explore all of the options I've heard about in a post – then we can see if any of them were correct after the wedding has happened next week! (Is anyone else going to watch it on TV? I've entered to win some champagne from Turquoise Holidays to crack open in the evening!)
First a few facts about the honeymoon itself. It's reported to last two weeks because William is a helicopter pilot and has a rota just like any other officer. This is about the same amount of time the rest of us can spare to go on honeymoon. They will probably spend their first night in Buckingham Palace and head off the next day for their honeymoon. I also suspect that we won't hear about where they've gone until they're back – they'll want to preserve their privacy for as long as possible. Here are the five possibilities I've heard about:
- Seychelles, specifically North Island or Desroches Island – This, to me, would be the perfect royal honeymoon choice. I loved the Seychelles and the extra romance of a nearly private island, where they'll be separate from the photo-hungry paparazzi, sounds just ideal for me. Of course, there's no way they'll escape all photo attention – I can just imagine some intrepid photographers swimming across for some shots!! Even so, though, these islands are truly the best of the best available in the world – they're exclusive, private, and completely luxurious. Each have only a few villas so the prince and princess can easily hide away and enjoy their marriage in peace.
- Scilly Isles – This is where Prince Charles and Princess Diana honeymooned, which makes it seem like the least likely option to me, although it's also reported that William and Harry have enjoyed their time there previously. Moreover, this speculation was reported way back in January, without a few latter mentions but no 'new' news, so it's looking increasingly unlikely. The appeal of this is seemingly that it's cheap but still nice, and the prince and princess-to-be don't want to splash out too much while ordinary people in the UK are tightening their belts. Naturally, however, the royal couple would have the most luxurious accommodation on the islands, so this seems a tad bit pointless to me. Regardless, it's a definite possibility.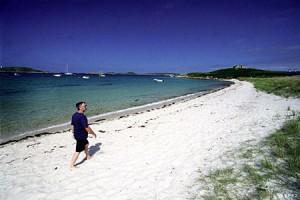 - Kenya – This is where Prince William popped the question and of course many sources are now speculating that the honeymoon will take place here as well, since Kenya is one of the royals' favourite places (not to mention very secluded!). While I personally would probably go for something different – they most likely won't be able to casually pop to the shop and get groceries as they reportedly did on their engagement trip – it wouldn't surprise me if they did go back. Surely they will want to spend their honeymoon somewhere that means something to them, as they have the rest of their lives for visits to the rest of the world, often formally.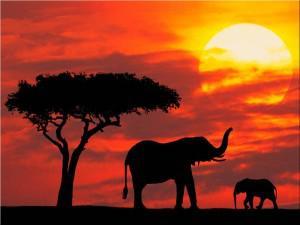 - Herm – I've only seen this mentioned once and not by a major newspaper, so it may just be a publicity stunt for someone looking to get a bit of extra traffic. Herm is one of the Channel islands, so it's still an option close to home, and a lovely one at that. I don't think this one is particularly likely either.
- Mustique – This Caribbean island is another exclusive and expensive luxury choice for the royal couple. It seems like a great choice to me though – the villa rentals even include the use of a mule! It seems fairly staff-heavy for a couple who prefer to do things themselves, but I wouldn't discount the possibility.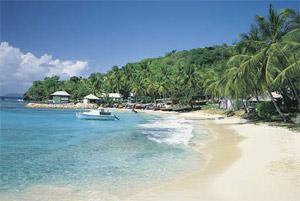 If I were choosing my royal honeymoon, to be honest I think I'd go back to the Seychelles! My honeymoon wasn't royal but it was certainly special. Wherever the royal couple choose, it's sure to experience a boost in popularity afterwards and renewed press interest. I'm looking forward to seeing where they do choose to go!
Where do you think the new Prince and Princess will go to for their honeymoon?