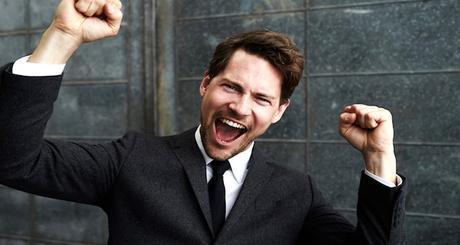 June 28, 2016
0

Email This Post

Print This Post
The Right Signage Makes a Winning First Impression
Next time you invite a prospect or new client over for a tour of your offices, think about the first impression you're making. Small details, such as signage, can make a significant impact, whether conscious or subliminal. Make sure your office environment sends the right signals.
Upon Arrival
Perhaps your guests are flying in from out of town. If so, consider sending a car to the airport to meet them and have a driver waiting with a personalized sign. Nothing makes a visitor feel important like being chauffeured around!
When Parking
If your guests are driving over, consider your parking lot. Is there a sign indicating which lot or area is for the use of visitors to your company? Are guest spaces clearly marked? A simple parking sign or two can remove the uncertainty and make things much more convenient for your customers. Go above and beyond the basics with a well-designed parking sign that sports your logo or even a clever message that indicates the culture or creativity of your company.
Entryway
Not every company has an open-door policy to the public. Many require some level of security for visitors. If your front door requires a buzzer or intercom to notify reception and unlock the front entrance, make sure there's a clearly marked notice outside. Same goes for doors that could be a "push" or "pull" – don't make your visitors guess and risk embarrassment.
Warm Reception
If your visitors are coming over for a prearranged meeting, make sure to provide a warm welcome at reception. Print out a welcome sign with the name of your guests or their company on it. To add a bit of professional flair, include their logo or corporate color scheme.
After they check in at the front desk, have your receptionist offer pre-printed name tags, along with refreshments.
The interior of your offices can also continue the positive first impression by carrying appropriate internal signage throughout. Various departments, conference rooms, and employee offices should all be clearly marked for the benefit of visitors.
Thanks, Come Again
While your guests are busy with their meeting or touring the facilities, have someone put up one more sign just inside the exit. Use this last sign to say, "Thank you for visiting!"
Your generous hospitality will help make your visitors feel good about their decision to visit and do business with you.