May I indulge myself today and muse a little? Perhaps you can help answer the questions in my tummy – all about wedding blogs, wedding photography, inspiration and indulgence…
Sometimes an idea just pops in and I run with it. I find myself thinking about different styles of wedding photography and how bloggers feature weddings – ultimately, about how brides- and grooms-to-be read and enjoy wedding blogs.
Details and wedding inspiration
The big wedding blogs – the likes of Style Me Pretty, Ruffled and Love My Dress to name only a few of my favourites – feature weddings full of details: flowers, table decorations, accessories, signs and all those beautiful little ideas we love.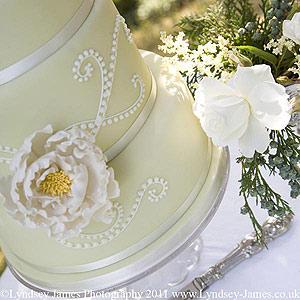 Cake: gorgeous-cakes.co.uk Photo: Lyndsey-James.co.uk
We read wedding blogs and swoon at the real wedding photography because it inspires our own wedding plans and helps us find and buy all the lovely little things to make the day look pretty.
Wedding photography and blog features
It follows that the most popular blogs with the biggest readership are those featuring weddings with lots of detail photography. The same applies with wedding magazines (although less so because they tend to feature fewer images per wedding) – it's all about the detail.
So if brides and grooms are seeing wedding shoots with such a strong focus on details, and as blogs grow in popularity, and if blogs and mags are all about the details, will we see a shift in the images taken at weddings and chosen for wedding albums?
Does this mean photographers should all concentrate on details more? Jasmine Star's interview with a top wedding magazine editor on how to get a wedding published is really interesting advice.
Fashion wedding photography still fits the blogs
Think of the wedding magazines, the gorgeous bridal shoots you see in Cosmo Bride and You & Your Wedding. Top quality photography like this will always fit with wedding blogs because we can admire the beautifully styled images simply for beauty's sake. It's all about design and aesthetics and our admiration for something creative.
What about documentary wedding photography?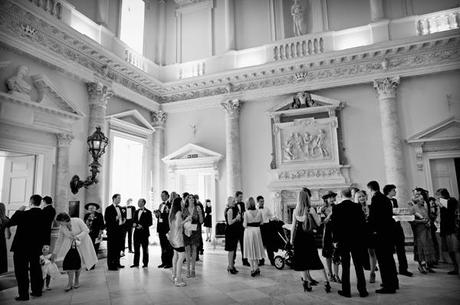 Documentary wedding photography. Credit: www.mcbweddings.com
While I love seeing wedding details, I adore the pure reportage style of photography. I've featured weddings by Joshua Archer on English Wedding in the past (see A Glastonbury Wedding) and have recently discovered documentary wedding photographer Martin Beddall, both of whose images I find captivating in an entirely different way.
Documentary / reportage / wedding photojournalism is all about storytelling. Wedding photographers are unobtrusive – the line "we didn't even realise you were there" is always in their glowing testimonials on their websites – and take beautifully simple photographs as the day progresses, telling the story of a wedding with images setting the scene, capturing guests' emotions, reactions and interactions with grace and a serene kind of style.
Perfect examples are this Kew Gardens wedding by Martin Beddall, and the snowy scenes in this Castle Combe wedding by Joshua Archer – they set the scenes and create an ambience for a wedding day.
The right kind of photography for wedding blogs?
So my musings end with a question for you, lovely wedding blog readers: can documentary wedding photography features be as inspiring as weddings that focus on all those details we love so much?
Many of you will be looking for a wedding photographer to tell the story of your day rather than pick out the details. Are the details still really important for you? Would you like to see real weddings told as stories on wedding blogs too?
Can we still find ourselves captivated and enchanted with beautiful storytelling? I'm an avid reader – I love adventures but any kind of story wraps me up and draws me in, and there's something magical about being told wonderful stories, isn't there?
Maybe this will make English Wedding a little different to other wedding blogs. But if it is, then I'm going to relish being the one with the lovely stories!
Claire xx