You guyyyyys! I didn't know you missed Thirsty Thursday features! I'd all but given up hope on sharing my love for booze, cocktail rings and coordinating my drink choices with my fashion choices. But the always-interesting search term traffic doesn't lie, and the PEOPLE have spoken. And they want more options than a vodka soda with a splash of cranberry dammit. So today, let's get ready for happy hour and welcome back the new and improved Thirsty Thursday – A different kind of cocktail!
Today's happy hour revolves around this sweet little number: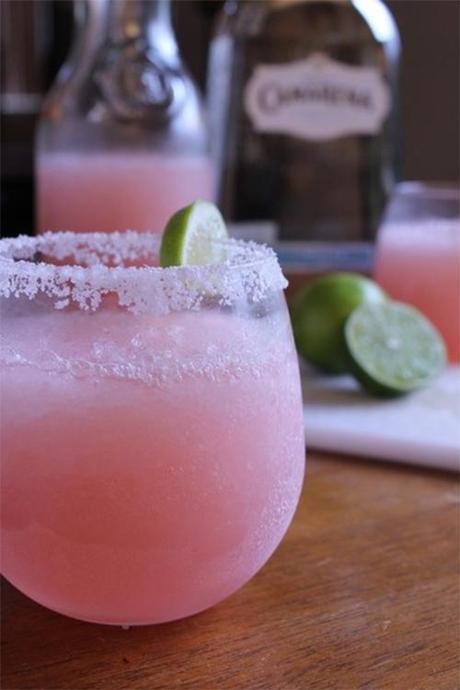 via The Incredible Sometimes Edible Egg
I'm so ready to pucker up in pale pink with a pink lemonade margarita! It's refreshing, sweet, and perfect with the grown up addition of tequila and a hit of lime. Smacking my lips as I type. And you can't wrap your hand around a frosty glass without some nice accessories, so you'll pair the cocktail above with the cocktail below.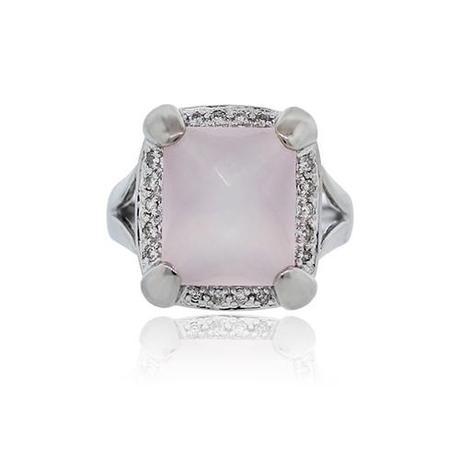 via The R to the L to the J
This soft pink checkerboard cut rose quartz is the perfect match. The cool pink tones are complemented nicely by a .15ctw halo of white round brilliant diamonds, and all these heavenly gems are set into clean, bright and durable 14kt white gold. The setting is pleasantly chunky, giving this ring major presence on your hand.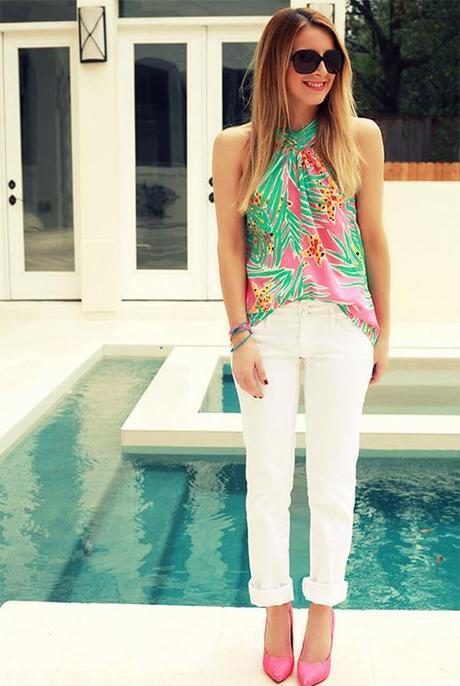 via The Juice Stand
Finally, you need an outfit that's equal parts sweet and sassy, and this ensemble by Katy Atlas of Sugarlaws fits the bill. A punchy pink silk top by Lilly Pulitzer starts us off on a saccharine note, but figure-flaunting sleeky white skinny jeans add some kick. Speaking of, let's just pause for a hot second to discuss these kicks – hot pink? Check. Platform? Check. Stiletto heel? Check. Badass python skin, but in a Barbie-approved hue? Ohhhhh check. It's like this outfit and these cocktails all colluded themselves into existence. Cheers!