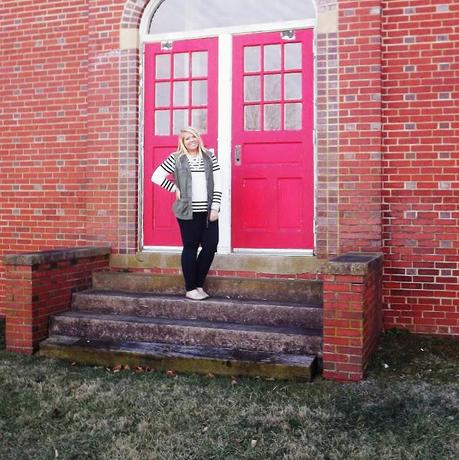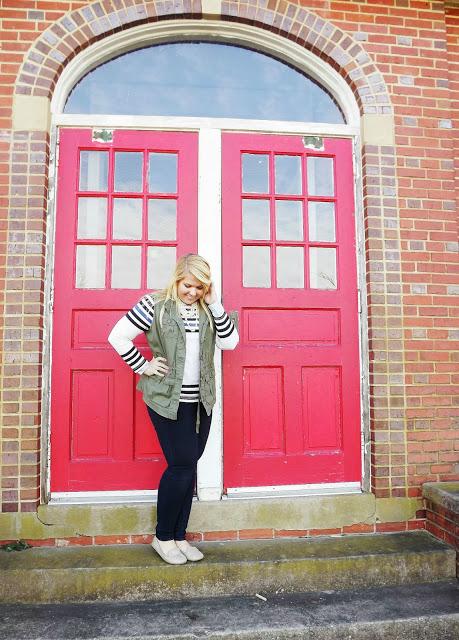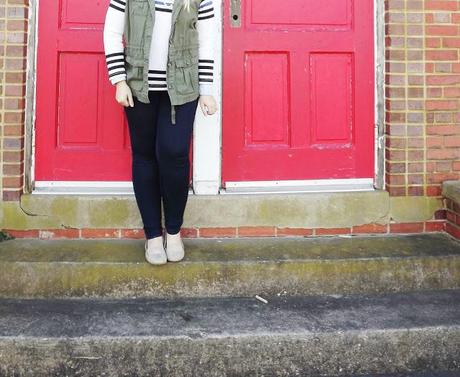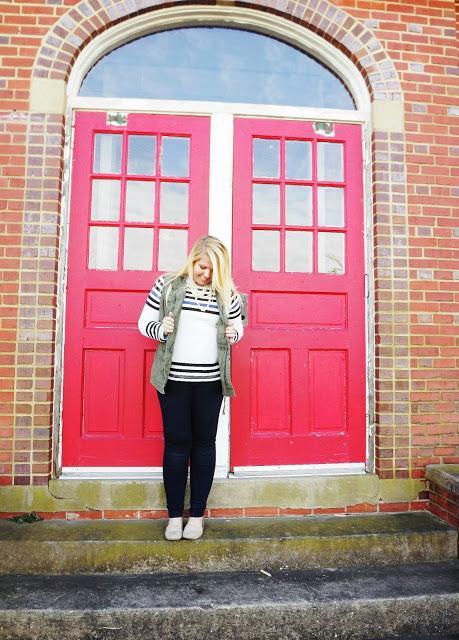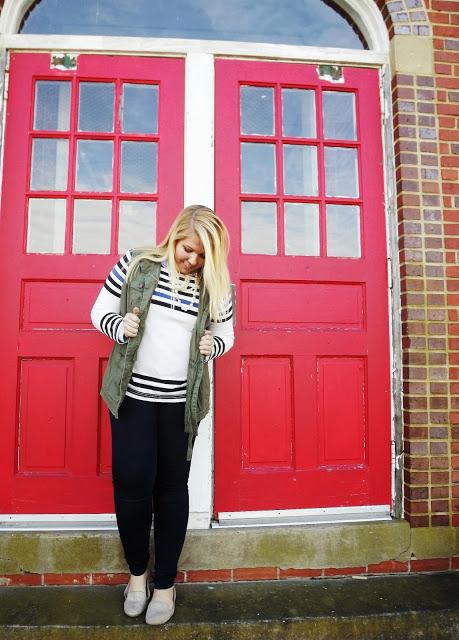 Outfit: Vest- Old Navy, Shirt- J.Crew, Oxford- Vineyard Vines, Jeans- Old Navy, Loafers- Old Navy, Necklace- J.Crew 
Well y'all, we officially (almost) have a venue! There is a contract that needs to be signed and then once that happens, I'll let you in on the location and interior of the place. I will say, it's unexpected. But that's what makes the BEST wedding receptions right? James and I are extremely excited. Things are finally starting to come together in the wedding planning! 
9 months and 2 days until we say our vows! Can you believe it? 
When viewing everything, looking appropriate, but being comfort is a huge deal! How you appear to the person booking the location for you is a big deal (whether you know it or not.) Appearing in leggings might not be the best deal. 
Something like the outfit pictured works perfectly! You look put together, but relaxed (not too relaxed thought.)
I will always love my classic pieces being layered on top of one another (like the J.Crew shirt and Old Navy vest...perfect pairing.)
I can't wait to show y'all what we've picked out! 
xo
BCC