Happy Monday! Another day and another week. Today is Day 2 of my 4 day Super Healthy Goal. It's simple, just make healthy eating the focus for a measly 4 days.
To kick-start day 2 I loaded my breakfast with fruit.
Breakfast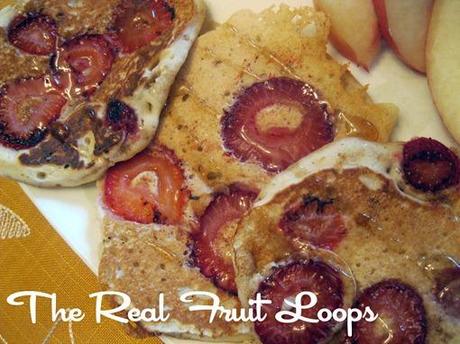 Strawberry pancakes with a small drizzle maple syrup and a white nectarine on the side.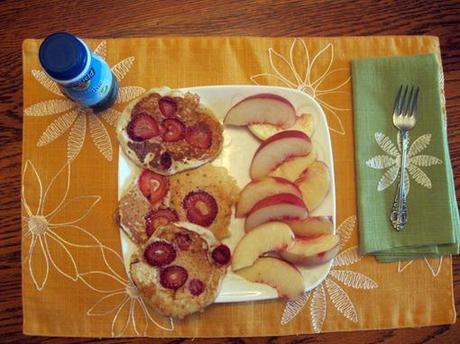 I used 1/2 cup Hungry Jack Original Buttermilk pancake mix and 5 small strawberries. They look so pretty.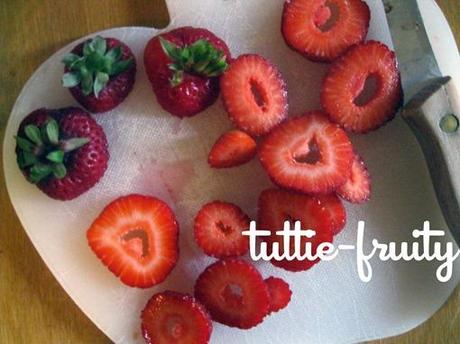 The strawberries came from The Farm, a local organic farm that hosts tours for schools and groups. They grow seasonal fruits and veggies, make delicious pies with those ingredients and provide a great place for people to go learn about organic farming.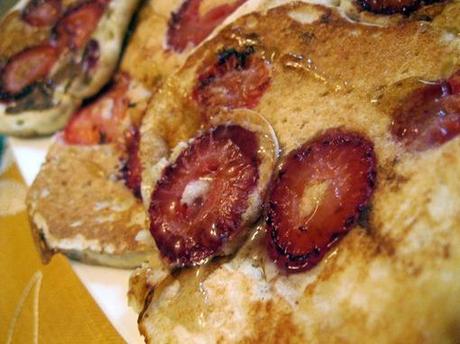 Those strawberries make beautiful pancakes.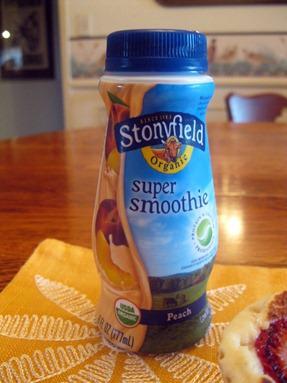 I sipped on my last smoothie… now I'm up to strawberries, peaches and white nectarines.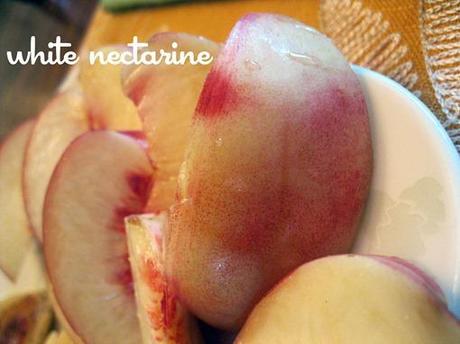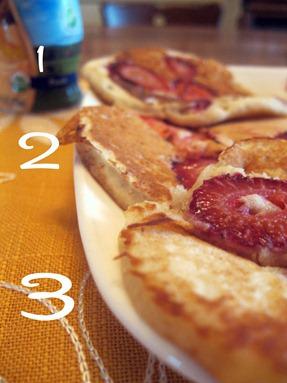 1/2 cup mix makes 3 perfect sized pancakes.
150 calories for the pancake mix
10 calories for the strawberries
90 calories for the nectarine
140 calories for the smoothie
Agenda
I've got chores on the brain this morning.
Then work at the office