Hello
Gingerfightback gained access to the Royal Stud yesterday to nab this picture of the racehorse owned by The Queen who has failed a drugs test (the horse that is not Her Majesty – although she is partial to Charles' organic Duchy Originals Ganja).
The photo clearly shows the horse named Have A Bang On This Little Number, abusing drugs in a most unseemly manner.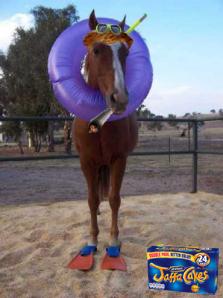 Pink Floyd Really Speaks To Him
The Queen was unavailable for comment as she was in Scotland to open the  Commonwealth Games. To celebrate this great day for the land of the long sweaty sock, Liz festooned her bonnet with Scotch Eggs!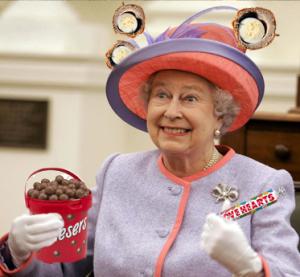 One Has The Munchies