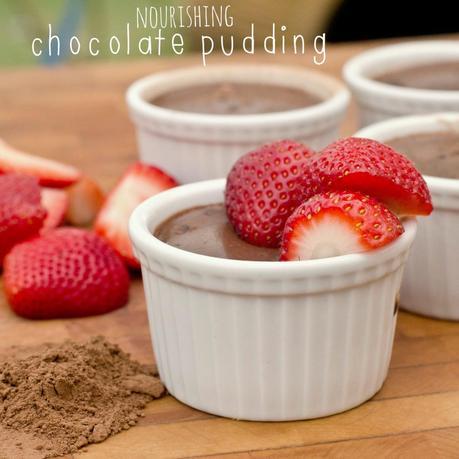 Sometimes when I make a healthy dessert, I get blank stares and kids who won't even try it.  It's always a bummer, but I'm crazy and keep trying.
Seeing you can only have so many gummy bears, I thought I would change it up and use some of my gelatin to make pudding. (Why gelatin?  Well, it's a great source of protein, aids in digestion, fights cellulite and is great for joints.)  I'm pretty sure they've never had any pudding before, so I thought they might dig it.
To my delight, they inhaled it and then asked me to make more. Considering there in nothing in this recipe I feel bad about, I was happy to oblige.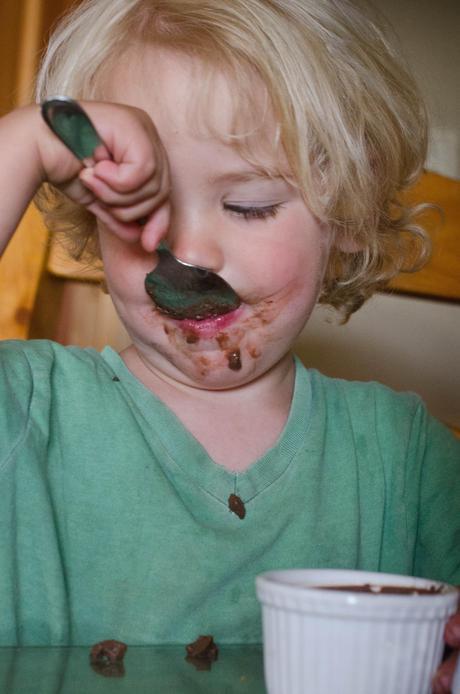 I googled around, and found an easy recipe from Health, Home and Happiness that I used as an inspiration.
It's easy, vegan and another thing you can feel good about your family eating.
Here's what I used:
1 can organic full-fat coconut milk
1/2 cup water
1/3 cup Grade B maple syrup (you could also use honey, but I'm a sucker for the syrup)
1/2 cup organic coco powder
1 tsp vanilla
pinch of salt
1 1/2 (I buy mine HERE)
Two ways to make it:
Add all ingredients, except gelatin, in a Vita-Mix or high speed blender.  Once everything is blended well, add gelatin and blend again.  Pour into cups or small mason jars or whatever you have on hand and chill for at least an hour.
or
Add coconut milk, water and syrup in small pan until warmed.  Add in coco powder, vanilla and salt.  Mix well and remove from heat.  Add gelatin and whisk, whisk, whisk to prevent clumps.  Refrigerate for at least an hour before serving.
We topped it with strawberries, but any berry would do.  Oh… and whip cream… that would be tasty!
Anyone else wait over 4 years to feed your kid a classic treat?