The not-so-littles in our house LOVE Caesar Salad.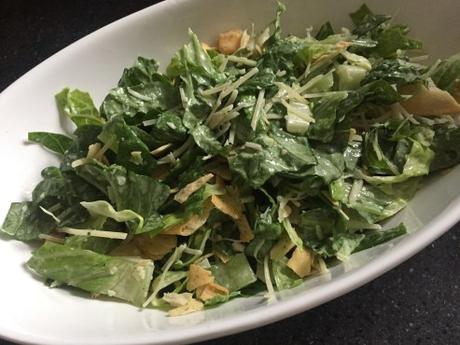 Love.
It.
And not just because of the crunchy herby croutons that are super satisfying coated in garlicky, citrus-y, creamy Caesar Dressing. (Although I would be ignoring the facts if I didn't admit it was the crispy bits that got our oldest, most bread-loving and significantly salad averse to try it.)
I wish I could tell you that she made the discovery of her love of this salad at home … eating lettuce grown in our garden … with croutons that I loving made with staling homemade bread …
No.
It was at our local favorite pizza joint Gil's Goods, in Livingston, MT. Firstly, I am a huge fan of Gil's, who, as far as I'm concerned, offers the best S.O.L.E. food around… (Sustainable, Organic, Local, Ethical). If we're going out to eat pizza (or pretty much anything on their homey menu), Gil's is definitely my place of choice.
And secondly, I'm not suggesting this would work for you, but in my experience the littles are sometimes more willing to try new flavors at a restaurant than if I just plop it on their plates and tell them to dig in. It doesn't matter that I've been making this simple and delicious Caesar Dressing for nearly 20 years … Until they tried it at Gil's, there was no getting them to even take a bite at home. (I don't fight them over food … they either eat what's on their plates or they don't eat … sometimes they don't eat.)
Now, though, we're past that hurdle and we're all enjoying more salads at home … which is lucky since the lettuce is starting to grow and it's my favorite food of Spring and Summer.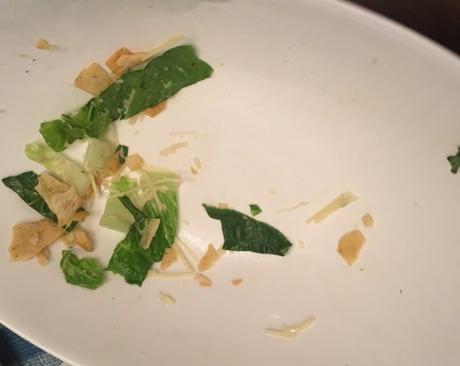 And I'm here to tell you that this Caesar Dressing is NOT just for Romaine lettuce.
Seriously.
We've had it on mixed greens and power greens and spinach and kale …
Actually, my favorite way to have a Caesar these days IS with kale.
Remember two (maybe it was three) years ago when Kale was the new super food?
There was all sorts of excitement about how antioxidant and awesome it is? How it's a great source of calcium and manganese and phosphorus? It's high in iron, has Omega fatty acids and a healthy dose of fiber? Sounds too good to be true, right? But then there were all those concerns about how uncooked kale is challenging to digest and not good for folks with Thyroid issues?
Yeah … well … I like kale. And I don't want to cut it out of our diet because the good things are just too good to ignore!
And happily(!), there's science that shows doing a fine chop on kale and either cooking or adding citrus like lemon juice or apple cider vinegar breaks down the bad and makes all the good available to us!**
Whew!
Which makes be even more happy to share this SUPER SIMPLE  (only 5 ingredients!) family favorite recipe with you all.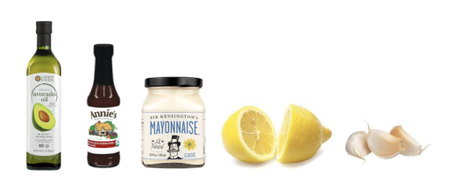 CAESAR SALAD DRESSING
INGREDIENTS:
3-4 cups Ribbon Chopped Kale or Romaine Lettuce (or any other lettuce you like)
1/2- cup Shredded Parmesan & Asiago Cheese
3 large Cloves Garlic (grated)
1/2 cup Avocado Oil
2 TBLS Mayonnaise
Juice from one lemon (about 1/3 cup)
1 tsp Worcestershire sauce*
1/2 cup herbed pita chips
DIRECTIONS:
First, make the dressing. Combine the garlic, olive oil, mayo, lemon juice and Worcestershire sauce in a jar and shake until well-combined.  Set aside and prepare the kale. If you're using baby kale, just make sure it's cleaned and dried before chopping. If you're using "adult" kale, de-vein after cleaning and chop into fine ribbons.
If you're using KALE: Coat the kale with half the dressing and massage it well. Let it rest for at least 30 minutes (up to 2 hours in the fridge). Just before serving, toss with the rest of the dressing, cheese and croutons. (PS – the Kale version is a GREAT salad to bring to a pot-luck because the longer it won't get soggy and limp while sitting on the food line.)
For any other lettuce, just toss and go …
Eat it up, YUM!