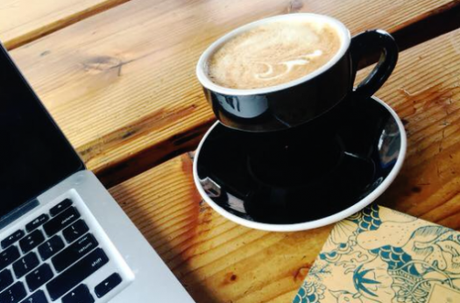 GRATITUDE JOURNAL ENTRY DATED 4/25/17, 10:15 pm:
We bought the land for our small ranch about a year and a half ago … and we did it knowing it had been deeply ravaged by the stewards who held it before us. There were years of over-grazing, years of fertilizing, years of seeding non-native plants, years of what, in my humble opinion, amounted to serious abuse, with very little care for the future.
But when we found our piece of paradise, we saw hope in the land. We weren't discouraged by the Mullein or the Thistle that had overtaken about 1/3 of the acreage. We weren't daunted by the overabundance of prairie dogs.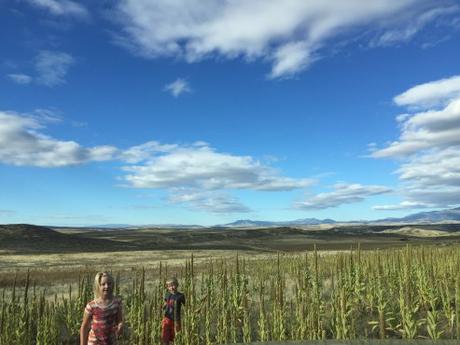 The kids are definitely in the weeds …
We relished the site of eagles flying overhead finding their sustenance in the pock-marked landscape. We appreciated the fox den, although we've never seen the inhabitants. We admired the silver coyote who works with the badger to help reduce our prairie dog population. And we were amazed by the siting of an endangered black-tailed ferret.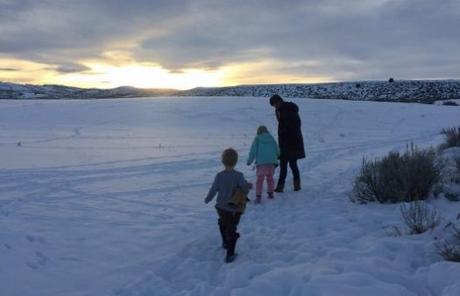 Check out our "animal highway" … those markings are all animal tracks! So fun to know this land is home to so many creatures!!
We had the land witched and found water.
We seeded with native dry land grasses (with the help of our very best neighbors Ashley and Shannon from Red Fox Farm.
And we planted a few trees (5 quaking aspen make up our "grove" right now … and an autumn blaze maple seedling sits boldly in the front yard of the house we are planning and brought us so much happiness when we saw the bright red of the leaves last Fall …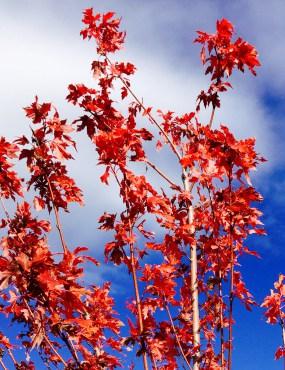 … a sign that our soil is perfectly acidic for the apple and pear trees we will plant this year!).
So while our plans start and stop and move forward and bump into roadblocks, we know that we are working WITH the land to bring it back to life. We are honoring the soil, and treating the land with respect. We are holistically (albeit slowly) re-establishing the natural order of things.
Twenty years ago, I knew I wanted something different, but I'm not sure I would have expected that THIS would be my dream … or that it would be such a challenge to achieve … or that I would WANT to work this hard to make it happen…
And so another day passes, and with it another opportunity to be grateful …