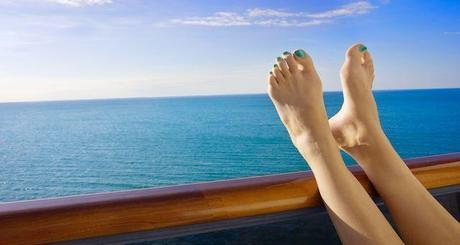 How Princess Cruises Launched Its Most Successful Integrated Campaign Yet
The airwaves were filled with political and economic angst in the fall of 2012. It was the perfect time for Princess Cruises to launch an integrated marketing campaign designed to spread good vibes and help people escape from the daily grind.
"The Campaign To Escape Completely" enticed consumers with the chance to win a free cruise and gifts through interactive online games and sweepstakes. The campaign also set out to achieve multiple public relations and marketing goals, while encouraging interdepartmental collaboration and team building.
Campaign Goals:
Build online brand awareness
Drive contest participation and generate qualified leads
Promote multimedia content, specifically employee-generated videos
Increase search engine visibility
Generate a high volume of video views and campaign activity
Princess Cruises launched their integrated campaign in September 2012 using the PR Newswire ARC Engagement platform, distributed through the service's national network of websites, blogs, social networks, video sharing sites, and journalists. The platform guaranteed 1 million impressions through contextual, vertical and behavioral web placement, and enabled customizable calls to action. Participants were consistently updated with campaign reminders and progress.
Creative Campaign Messaging
The campaign included cruise information, along with tongue-in-cheek "anti-negativity" message to promote audience engagement. For instance, one video message featured a Princess Cruises doctor warning passengers of a new condition: "Post-Escape Syndrome," with symptoms such as "not wanting to go back to work, refusing to do household chores, inability to operate kitchen appliances, and ignoring phone calls."
Princess Cruises was able to integrate their company Facebook feed directly into the ARC platform, enabling the company to easily attract new fans. The Facebook page drew additional contest participants, along with marketing data and qualified leads for the Princess call center.
Campaign Results
"The Campaign To Escape Completely" proved to be the company's most successful to date. Following the launch, Princess generated publicity on many major news and travel sites and relevant blogs. Over 70% of visitors to the campaign site were new, resulting in greater brand awareness and a 106% increase in new registrations, year over year.