Raising kids these days is not what it was like when I was growing up, you like an artist, you bought their cassette, then Cd's came along and if you were driving down the road a along came a song by George Jones we all knew that radio was going to be cranked and you took in the beautiful harmony by one of country music's legends.
Born in Saratoga, Texas USA on September 12, 1931, son of George Washington Jones and his mother Clara, who were both musically inclined, George Glenn Jones was bound for a life of music by the age of nine when he picked up his first guitar. Over the years George Jones had 9 Record Labels, 4 wives, and more than 150 hits performing solo and duet. George use to lay in bed with his parents and listen to the Grand Ol Opry.
"George Jones and the President of the United States Of America had something in common, it didn't matter if it was a presidential speech or George Jones on the radio or the tv, everyone stopped and listened. "

-Mark Allen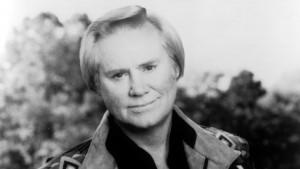 George Jones
George Jones was a songwriter, performer and a musician. Some of his well known hits were He Stopped Loving Her Today, She Still Thinks I Care, Bartender Blues, and Who's Gonna Fill Their Shoes.
On April 26, 2013 the music world suffered a tragic loss, news hit the radio waves that "The Possum" George Jones had passed away, those who grew up to the angelic harmony that only he could deliver was now only that of a memory.
Once upon a time George was a no show due to an alcoholic lifestyle, he quickly gained the nickname "No Show Jones" which eventually turned into "The Possum" The drinking was nothing strange to Jones as he seen it in his father after the loss of his sister Ethel, which led to both physical and emotional abuse brought on by his drinking.
George Jones was enlisted to the United States Marine Corps and stationed in San Jose, California for his time he was enlisted until his discharge in 1953.
The song "Who's Gonna Fill Their Shoes" is a great one to reflect on a when we think of George Jones, because who ever tries to fill his shoes will have a long ways to go to even partially catch up to what The Possum has done.