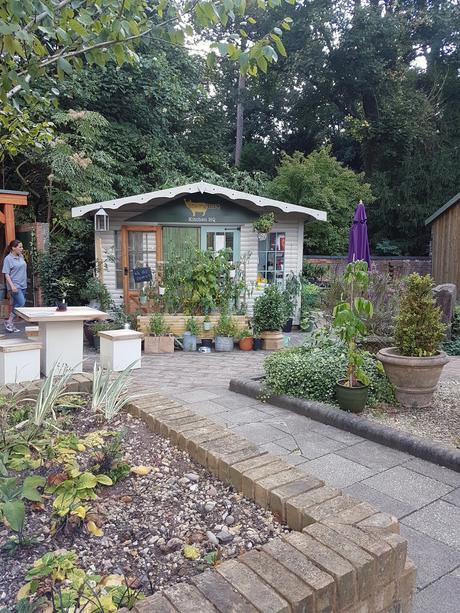 A couple of weekends ago Tom and I visited the Heart of the Country Shopping Village and we've now visited it three times! We love it there. It's really pretty and has some nice places to eat. When we first visited we had a look around the shops, had lunch at the Idle Pig BBQ and then went and had a crepe at The Pear Tree Creperie. We also took a little walk around the Fairy Trail and saw a pig!
We've actually been back there twice this weekend. We went for lunch there yesterday, again at the Idle Pig BBQ because it's seriously delicious! And then we went again today for a crepe from The Pear Tree Creperie.
The Idle Pig BBQ is definitely my favorite place to eat there, both times we've visited I had the pulled pork burger which is seriously delicious!! They use local fee range ingredients and cook the meat in front of you on a big wood and charcoal BBQ (you can smell the BBQ from the entrance!).
The Heart of the Country Shopping Village has some pretty cute shops as well, a lot of interior shops and little gift shops. It's a really nice place to visit, somewhere nice to have a wonder around the shops and grab a coffee. If you're around Lichfield I'd recommend having a visit one afternoon. The Fairy Trail is really cute as well, they've decorated the trees in the woods to look like fairies live there, you may have seen from this instagram picture I put up from our first visit.