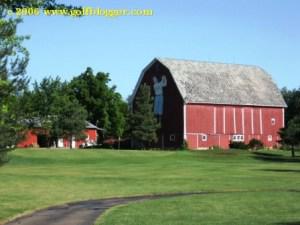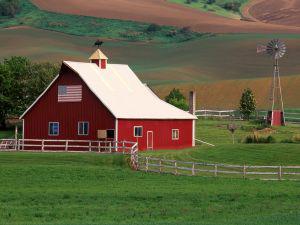 I live in farm country, and it's awesome. Everyday I get to run through majestic scenery, hear the cows moo, and be watched earnestly by soaring eagles and hawks. If that's not paradise, I don't know what is.
I took a new route today and it took me deep into the heart of the farming, further away from the city. It was serene and just the thing I needed for a grueling long run.
Red barns, cows, and everything you can think of in farm country dotted the landscape. I even saw a sign for a dairy farm that says they produce milk for Darigold, a large milk supplier for our state.
This new route was soon becoming my new favorite as I ran along the quiet country road, and I thought about when I lived in the city for several years, I couldn't wait to move to a place like this. Now that we're here I think I have found a little piece of heaven. It makes our fierce windstorms and blizzards that we deal with every winter a little more bearable. Because once the sun comes out again, you can head out into the country and regain your love for the beauty all around you.
My run was tiring, since it was so long. But I decided to take it easy as I took in the pastures and breathtaking beauty all around me, and I'm glad I did. I'm tired, but I'm not sore or too fatigued to do the other things that need doing today. I'm glad I paused for the cause; it was well worth it.
This is the place I call home, and this is the place that I like to run. What's yours?