In the ugly, gray world of hospital balance sheets it's almost a commonplace that physicians generate revenue while nurses represent a cost. Fancy procedures and sub-sub-specialties bring generous income streams, in terms of charging (and profiting) from the provision of a multitude of related services, such as nursing, while nursing itself, because it generates no revenue, is a burden the bottom line.
It's also commonplace, that in certain health care institutions, the power structure, the hierarchy of heath care, is so rigid (and fragile) that any challenges to that hierarchy — such as a nurse questioning the God-like omniscience of a surgeon — must be ruthlessly suppressed.
So when a nurse interferes with the revenue stream, dares to challenge the the organizational power structure, hospital's only logical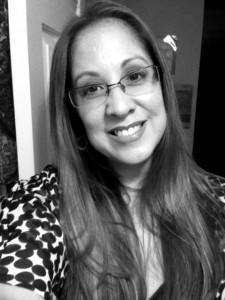 Amanda Trujillo
recourse is to utterly destroy the nurse's career. Take the case of Amanda Trujillo. Engaging in standard, no, gold standard nursing practice, following hospital procedures and using hospital materials, Trujillo correctly ascertained a patient facing end-stgte liver disease did not understand a proposed transplant procedure or its consequences, and desired palliation instead. According to usual practice at this institution, and with the support and knowledge of her immediate manager, she requested a multi-disciplinary team consultation to create a care plan.
Amanda Trujillo tells the story herself:
My name is Amanda Trujillo. I'm a registered nurse of six years , specializing in cardiology, geriatrics, and end of life/palliative care. Back in April of this year I was caring for a dying patient whom I had discovered had no clue about what they were about to participate in when they agreed to get a major invasive surgery. When I properly educated the patient using the allowed materials by my employer they became upset that the physician never explained details of the surgery or what had to be done after the surgery (complex lifetime daily self care). The patient also had no idea that they had a choice about whether they had to get the surgery or not or that there were other options. They asked about hospice and comfort care and I educated the patient within my nursing license and the nursing code of ethics. The patient requested a case management consult to visit with hospice to explore this option further in order to make a better decision for their course of care. I documented extensively for the doctor to read the next day and I also passed the info on to the next nurse taking over, emphasizing the importance of speaking with the doctor about the gross misunderstanding they had about the surgery. The doctor became enraged, threw a well witnessed tantrum in the nursing station, refused to let the patient visit with hospice, and insisted I be fired and my license taken. He was successful on all counts.
When the transplant surgeon found out about this course of events, mindful perhaps of lost fees, but heedless (it seems) of any apparent conflict of interest, and in fact, any basic recognition of the principle of patient autonomy, he threw a temper tantrum, and demanded the job and license of Nurse Trujillo.
The administrators at  Banner Del E. Webb Medical Center, heedless both of any apparent conflict of interest on the part of the surgeon, and in fact, of any basic recognition of the principle of patient autonomy, complied with this request. In the best tradition of blame-the-nurse, these faceless administrators — and I sincerely hope there are no nurses among them, because if there are, they are a complete disgrace to our profession — fired Amanda Trujillo. They then reported her the Arizona State Board of Nursing, on the grounds that the request for the case management team somehow constituted a "medical" order, and therefore Trujillo exceeded her scope of practice. It's important to realize these (hopefully-not-nurse)s administrators designated this particular order as a "medical" order somewhat after the fact.
Very disturbing is the sheer maliciousness of the hospital administration at  Banner Del E. Webb Medical Center. Think about it for a minute. Even if you accept — and this is a  long stretch — that Trujillo exceeded her scope of practice, is the appropriate, measured response is to ruin her practice, when the "error" was made in the best interest of the patient, in way that recognized and validated the patient's right to autonomy?
Yet at some point an administrator decided the only appropriate, measured response was to utterly destroy the career of this nurse by screwing her over so royally she could never practice again.
(Nice job, Banner Del E. Webb Medical Center! I guess the best thing about this hospital you can say is that it it's an awesomely bad, ugly, abusive place to work, if they would throw a nurse under the bus to appease a physician having a temper tantrum. It almost goes without saying that a place that is bad and ugly for nurses to work in doesn't do much better for patient care. The case, in the event, pretty well makes that clear.)
Amanda Trujillo's hearing at the Arizona State Board of Nursing was supposed to have been yesterday. It was postponed for two months for a psychiatric evaluation because — wait for it — defending one's self publicly on the Intertubes constitutes "retaliatory behavior." No, seriously. In the old Soviet Union, dissidents used to be labelled insane to discredit and marginalize them. Pretty well much the same obtains in modern nursing. Defy a physician, you get fired, you get investigated, and you get labelled crazy. And the Arizona State Board of Nursing facilitates the abuse, because as we all know, health care institutions never lie, and never have ulterior motives.
Nice.
So you want to be a nurse?
__________
Amanda Trujillo's full story can be found here at Vern Dutton's site.
Her Twitter feed is here.
A Facebook page in her support is here.
Email the Executive Director of the Arizona State Board of Nursing, Joey Ridenour, RN, MN, FAAN.
Complain to Banner Health here.
Nerdy Nurse's perspective is here and here.
Please spread Amanda's story as widely as possible. Every nurse is vulnerable to mistreatment.
Advertisement