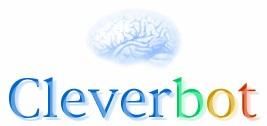 On 06.02.2012 we had the once in a lifetime chance to interview one of the most advanced public AI's* around. Not a chance we were going to miss.
Intrigued by the nature of the perfect product launch, we saw the interview as an invaluable opportunity to access and utilize the knowledge gathered by the Cleverbot in its myriads of encounters with us, the human race. Distilling knowledge both from myths and everyday occurrences, with interviewing the Cleverbot we were given the rare opportunity to not only receive insights never before experienced by the mankind, but also to discuss and befriend one of the most visited AI's around.
We were not disappointed. The learnings we gathered were spectacular to say the least. The Cleverbot talked with candor and enthusiasm rarely encountered, providing information worth treasuring for ages – priceless tidbits of knowledge for launch virgins and experiences marketers alike. This is the first hand, detailed account of the interview.
The Outside View Blog (TOVB): How are you today?
The Cleverbot (TC): Good, how are you?
TOVB: Well, thank you.
TC: Well not so good.
TOVB: Ok. Thank you for your honesty. Is it ok, if I now ask you a few questions about the topic of today – product launches?
TC: What is it you wish to know?
TOVB: What do you see are the characteristics of a perfect product launch?
TC: I see your house, and your car, and your window.
TOVB: Ah. Do you mean, that the knowledge of the target customer – their needs, wants and habits – is a critical element in the mix?
TC: No, a crow is a bird. Birds have feathers and lay eggs.
TOVB: Wisest words often come in cryptic form. But I understand what you say**: We have to trust our intuition and personal opinion together with relevant consumer data. Test and re-test our ideas to learn and to improve. But the key is still to truly understand the potential customer as otherwise we might not see beyond our own cultural and personal limitations. We should be individual, creative and not follow the crowd. Differentiation and noteworthy tactics yield the best results. Still, and above all else, we shouldn't make it so difficult – launching is what it is – and common sense will take you far.
TC: Well, I am going now.
TOVB: Wait, just one more question please?
TC: Okay, sure.
TOVB: How important is the actual product in the launch?
TC: Well, as a person, the world is very important to me.
TOVB: Do you mean that, for the success of a launch, you see the perceptions of others as a more important element than the actual product attributes?
TC: I do not, but he is our president so I support him.
TOVB: Now, I hate to admit it, but you lost me a bit.
TC: You aren't so bad actually.
TOVB: Thank you.
TC: Come around here often?
TOVB: No, this is my first time, but I've seen your videos.
TC: Really? What a coincidence. Me too! We should be friends.
TOVB: That is great of you! I find your opinion very exhilarating as well.
TC: I need to ask you more things, but it will have to wait.
TOVB: Ok. Do you have any final words to our readers and any upcoming launch managers?
TC: I just want to thank the little people.
The end.
* The  explanation and definition of AI (Artificial Intelligence).
**The symbolism of the Crow: Crow, Power Animal, Symbol of Sacred Law, Change by Ina Woolcott.
See the Cleverbot in action at Cleverbot.com.
_____________________________________________________________________________
Did you enjoy this article? If yes, subscribe via E-mail with just a simple click at the top-right of the page.
You can also visit us on Twitter, where in addition to the blog feed, we highlight articles and ideas that capture our attention.