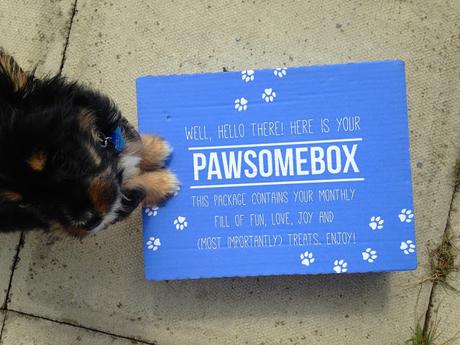 With Piper being a bloggers puppy, she was very kindly sent her own subscription box to review. This is the Pawsome box for puppies and dogs, but you can also choose the Purrfect box for kittens and cats. It is similar to most subscription boxes in that you pay a monthly fee for the box that is packed with products so you can try new brands, only for dogs, of course.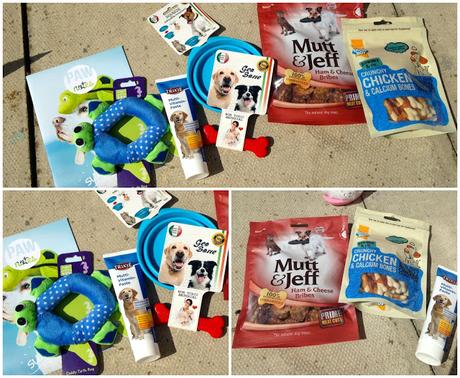 I was really impressed with the range that we received inside, we had a little booklet with some advice and training exercises in as well as a list of all the products we had a bit more about them. We had; Muff & Jeff ham and cheese bribes and Good boy crunchy chicken & calcium bones, a multivitamin paste, a turtle toy, a non toxic bone and a travel bowl.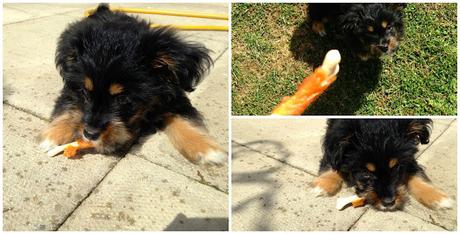 I could tell Piper really wanted to try a treat and she was having a good old sniff and scratch at the packets so I opened the bones and made her sit for one. She ran off excitedly with it and demolished the whole thing! Considering we have tried 4 different types of puppy treats so far and none of them have interested her, this was definitely a winner! I'd definitely get her some more of these if she is willing to sit for them ;) We haven't tried the other treats but I'm sure she will love those too. I was also impressed with the multivitamin paste as we want to make sure she is getting everything she needs to grow into a healthy dog. I will be adding this too her food from now on.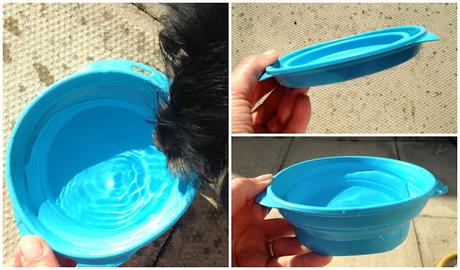 I wasn't sure what the travel bowl was at first but I soon figured it out! It's a really brilliant idea, it's a light rubber bowl that can collapse down so is perfect for traveling or keeping in your bag if your out on long walks. Then you just pop it open and fill it with water for them to drink from. Piper didn't really get the hang of it, she thought it was a toy and would drag it away from me but I'm sure if was really thirsty on a journey she would drink from it! 
Of course, she loved the toys, mainly the turtle. In fact the head of the turtle is already off ;)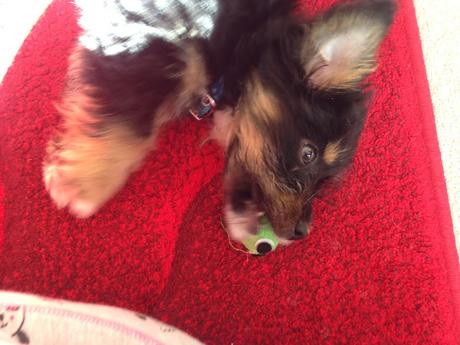 Over all I think it's a brilliant box and love the quirkiness that it's for your pet! It retails for £19.90 a month which initially I thought was quite expensive.. that was until I saw how expensive dog toys and treats can be on their own! So it is a pretty good price considering the brands and products you get and the fact it is delivered to your door.
Follow me: 

BlogLovin'

 // 

Twitter

 // 

Facebook

 // 

Google+

 // 

Pinterest

 // 

Instagram