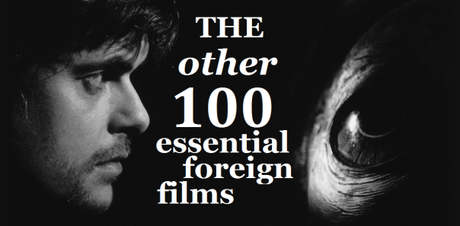 In September I wrote a list of the 100 Essential Foreign Films. The list proved to be quite popular, so in honor of my 300th post, I've decided to do a follow-up list of another 100 films for you to add to your watchlist. So take your time and peruse the list, and make sure to keep count of how many you've seen! Thanks!
The Phantom Carriage (1921)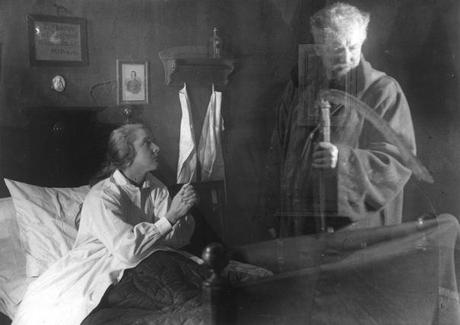 We begin the list with The Phantom Carriage, one of the earliest popular Swedish films from legendary auteur Swede Victor Sjostrom. Sjostrom, who plays the lead character, manages to weave a complex but beautiful story, and creates one of the all-time greatest horror movies.
Häxan (1923)
Danish filmmaker Benjamin Christensen's revolutionary documentary about the history of witchcraft has since become a cult classic, and an informative, visually startling and stylistically fantastic early feature for Denmark's then-expanding cinematic reaches.
Land Without Bread (1933)
Only 27 minutes long, Luis Bunuel's third film after the more popular Un Chien Andalou and L'Age D'Or, Las Hurdes (or as it is dryly and bluntly referred to in English, Land Without Bread) is up there with Night and Fog as one of the most disturbing documentaries about the state of poverty and oppression in certain parts of the world.
The Children of Paradise (1945)
Shot over 18 months in wartorn France during the Occupation, Les Enfants du Paradis is one of the most beautiful and charming French films I have seen. It was also shot on the largest studio set ever built for a French film (tied perhaps with 'Tativille' which Jacques Tati constructed for Play Time). This is a long film, but worth sticking through; it's lovely to think about, fond to remember and joyous to watch.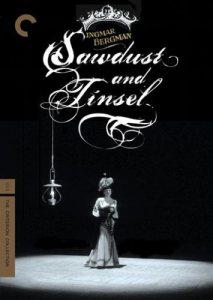 Sawdust and Tinsel (1953)
This was one of Ingmar Bergman's earliest successes, which became popular in America where it was marketed as a sex film under the title 'The Naked Night'! But there is nothing sexy about this sombre, melancholy and depressing look at a suicidal circus performer whose alcoholic addiction brings him to new lows.
Bob the Gambler (1955)
Perhaps the earliest film to exhibit the signs of chance that would be brought with the French New Wave, Jean-Pierre Melville's action-packed and exciting early film was one of his first true greats, along with Le Samourai and Army of Shadows, and shares their cinematic passion for detail and method.
Smiles of a Summer Night (1955)
An early overseas success at Cannes for Ingmar Bergman, this romantic comedy from 1955 starring some of his earlier actors (Eva Dahlbeck and Harriet Andersson) as well as ones he was just beginning to use (Gunnar Bjornstrand and Bibi Andersson), it is a feast of talent and beauty, one of his most entertaining and enjoyable films.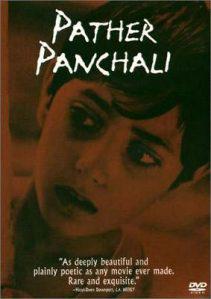 Pather Panchali (1955)
Satyajit Ray's first film, and the first of his Apu trilogy which would continue with Aparajito and the tremendous The World of Apu, is one of his most astonishing, celebratory works. Though it took three years to shoot, the result was a fantastic achievement worthy of the attention of the eyes and ears lucky enough to fall upon it.
Aparajito (1957)
Continuing the tale told by its predecessor, Aparajito (or The Unvanquished) is about the now 16-year old hero of the previous film, whose adolescent angst and difficult situation force him to make some tough choices. Though many may see it as the unfortunate stage of life where the young boy realizes not all is as beautiful as it seems, I see it as the warm stage of embracing the distant world, and growing up into it, for better or worse.
The Cranes are Flying (1957)
One of the most heartwrenching, beautiful and amazing Russian films I have ever seen, Mikael Kalatozov's tale of love during wartime is one of the greatest anti-war films ever made. The cinematography by Sergei Urusevsky is nothing short of revelatory, and the gripping film is equally as stunning.
Nights of Cabiria (1957)
Of all the films Federico Fellini made with his wife Giulietta Masina in the lead role (La Strada, Juliet of the Spirits), Nights of Cabiria is perhaps the saddest, and most tragic. This isn't to say it's the worst – the film is ostensibly one of Fellini's best – but certainly it is the one that will leave you the most depressed. But it is still a beautiful, startling and enjoyable movie, one of the master's early greats.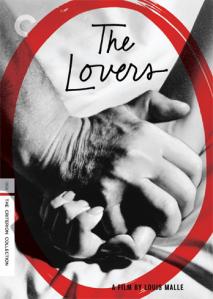 The Lovers (1958)
Louis Malle's second feature is a brilliant, intriguing tale of romance starring Jeanne Moreau and Alain Cuny. While not one of his best, it is still a fantastic example of why he is such a talented director, and a superb work that glows with his New Wave talent and ideas.
Mon Oncle (1958)
Ah, Jacques Tati! He has two films on this list (and has had one on the previous essential foreign films list), and if he had made more, they would almost certainly be on here. Mon Oncle is his bitingly satirical look at the way technology was ruling our lives (he would revisit this in Play Time) as his fantastic hero Monsieur Hulot finds himself overwhelmed by the complex life of his sister and her husband.
Eyes without a Face (1959)
A horror movie more spoken of than seen, Georges Franju's Eyes without a Face has become a cult classic among fans of French cinema and more artistic, thoughtful horror films. It's echoes of Edgar Allen Poe and Mary Shelley glaringly obvious and beautifully contributing to the film's eerie feel.
The World of Apu (1959)
The conclusion of Satyajit Ray's amazing trilogy, The World of Apu sees our protagonist as an adult, living alone in a small shack attempting to become an author when suddenly he finds himself marrying a young woman, and sees his life changed when he learns later on that he is a father. The unforgettable conclusion to one of cinema's greatest trilogies, a journey worth taking for anyone who has the chance.
La Jeteé (1961)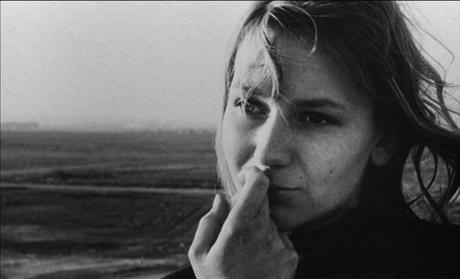 With a running time of 28 minutes, this is one of the shorter films on this list, if it can even be called a film. Chris Marker's 1961 experiment (a direct inspiration for Terry Gilliam's 12 Monkeys, which is essentially a remake) consists of nothing but still images and narration, which tell a disturbing science fiction story with a pessimistic ending. One of the all-time great science fiction films.
La Notte (1961)
The follow-up to L'Avventura and the second film in Michelangelo Antonioni's "Incommunicability trilogy," La Notte focuses on the dying of a relationship between a writer and his wife, played excellently by Marcello Mastroianni and Jeanne Moreau, and is excellent in creating a sombre mood with excellent direction and mise en scene.
L'Eclisse (1962)
Antonioni concludes his trilogy with L'Eclisse, arguably his most bleak and hopeless film, but also quite possibly his best. Much like the two that precede it, L'Eclisse focuses on a relationship that may or may not be doomed but certainly is far from perfect. Casting the beautiful Monica Vitti and the brilliant Alain Delon as the aforementioned lovers, Antonioni delivers his most devastating and impressive feature.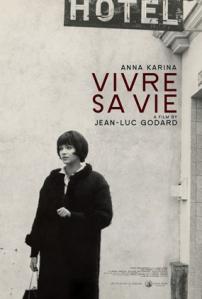 Vivre sa Vie (1962)
Anna Karina starred in many of Jean-Luc Godard's early films, but it is her performance as a young woman whose descent into prostitution leads her to a shocking end where she shows her true talent in all its glory. This is also one of Godard's best films, featuring such unforgettable sequences as a poignant discussion with a philosopher and a heartbreaking viewing of The Passion of Joan of Arc, her story reflecting the doomed protagonist's.
Mamma Roma (1962)
This early film from Pier Paolo Pasolini (his second) is one of his most remarkable. Starring Anna Magnani as a middle aged prostitute and reconnect with her estranged teenage son, it is one of his more accessible and easier to watch ventures.
Le Doulos (1962)
The great Jean-Pierre Melville made a series of films between 1956 and 1970 that were action thrillers, always terrifically thrilling and easy to watch. This one, which stars the great Jean-Paul Belmondo (Breathless), is an enthralling and powerful movie about a botched robbery.
Ivan's Childhood (1962)
Andrei Tarkovsky's first feature is one of many that would deal with (or contain at least as a prevalent theme) war. Along with Mirror, it is one of the two that focuses on war through the perspective of a child, and it is this powerful film particularly that captures the sadness of a youth caught in battle.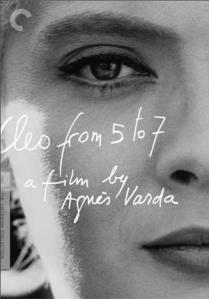 Cleo from 5 to 7 (1962)
Agnes Varda, who would make truly great films periodically from the 50s to the 2000s, made her greatest achievement in 1962 with the Nouvelle Vague classic Cleo from 5 to 7, which is as cheeky and brilliant as anything made by Jean-Luc Godard, and what do you know? Godard appears in a cameo!
High and Low (1963)
Though somewhat forgotten by those who recall Kurosawa's earlier work, High and Low is arguably one of his most interesting, thoughtful and tense films, starring the great Toshiro Mifune as a shoe executive whose son is kidnapped and held for ransom. There are plenty of intriguing twists here, and the plot moves smoothly.
The Red Desert (1964)
Following the success of the "Incommunicability trilogy", The Red Desert was a suitable and equally thought-provoking film for Michelangelo Antonioni. Starring the sensual Monica Vitti in one of her best performances, it is powerful, to say the least.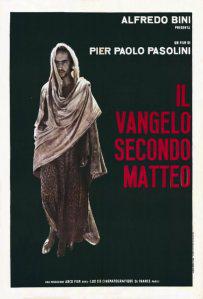 The Gospel According to St. Matthew (1964)
When you're making a film about religion, recounting the famous period 2000 years ago where miracles supposedly occurred, you are bound to stumble upon some controversy. Pier Paolo Pasolini's film about the period manages to be one of the lesser of the more controversial depictions, and is also the best. It marks a moment of purity and true achievement for his career, and is his most masterful effort.
Diary of a Chambermaid (1964)
Luis Bunuel, in the early stages of his more seriously not serious work, was flourishing. His tongue-wagging at the middle class was becoming an evidently driving force behind the attitude toward work, and with Diary of a Chambermaid, he is in full form, enlisting Jeanne Moreau to play a maid caught up in a bizarre household of fascism and fetishism.
I Am Cuba (1964)
Mikhail Kalatozov's (The Cranes are Flying) penultimate film is also his most influential and incredible. The use of camera techniques (especially one notably stunning unbroken tracking shot), it manages to weave complex politics with superb camerawork and top direction.
Simon of the Desert (1965)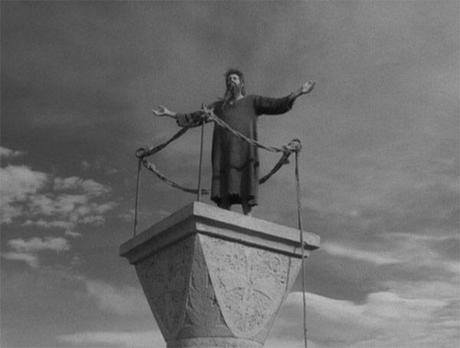 Although only 40 minutes long, Simon of the Desert is one of Luis Bunuel's best films. He once said "Thank God I'm an atheist," and with this film he emphasises his hatred for religious beliefs that were so sacred at the time. It is the story of a man so dedicated to God that he stands atop a pedestal for many years and refuses to come down. The final 5 minutes are so completely unexpected and shocking that I almost fell out of my seat. Bunuel tends to have that effect.
Juliet of the Spirits (1965)
Though there are some who think this was one of Fellini's early bad films, I disagree. I think it is superb, among his best, and it all comes down to the fantastic performance by Giulietta Masina. She plays a woman who struggles with her middle-class life and discovers her neighbor is a slut, and the film is one of Fellini's darker works, a firm representation of his ability but also a harbinger of its decline.
Pierrot le Fou (1965)
The beginning of the period in which Godard would become relentlessly inaccessible and jumping back and forth between brilliant and pretentious, Pierrot le Fou is simultaneously one of Godard's best and worst films. Part action, part musical, part western, it is a quick-paced, confusing, but still excellent film with all Godard's trademarks and elusive tactics on display.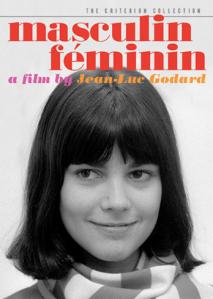 Masculin Feminin (1966)
Perhaps what makes this one of Godard's more accessible mid-60s films is the presence of Jean-Pierre Leaud, whose childlike face that reminds us all of The 400 Blows. Or perhaps it is the appeal to the young men and women of the time, who went to the cinema simply to go to the cinema, and enjoyed basking in an era of trying to flip cigarettes into your mouth and seducing pretty girls. As Godard perhaps too cynically puts it, they are "the children of Marx and Coca-Cola," living in a time that is not so much easier as it is more relaxed.
Le Samourai (1967)
Classic French auteur Jean-Pierre Melville's most famous film, Le Samourai is his most involving, thrilling, enjoyable action film, about a hit-man named Costello (played by the fantastic, famous Alain Delon), who is manipulated and pulled into a complex plot. Clever and attentive to detail, Le Samourai is like a mixture of Godard and Bresson, simultaneously an example of the influence of the period and the period's influence.
2 or 3 Things I Know About Her (1967)
An absolutely perfect example of the directorial style that Godard was making his own in the sixties and employing to make inaccessible but undeniably relevant and important films, 2 or 3 Things I Know About Her is one of the best films I have seen from the master. It is not his first to deal with prostitution, but perhaps it is his most blasé, and it is this attitude that fits in so perfectly with the era it manages so effortlessly to capture.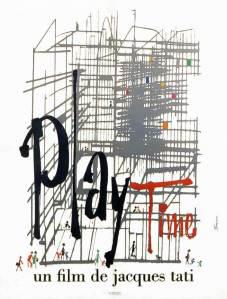 Play Time (1967)
If I had to choose one film from Jacques Tati's career to be his masterpiece, it would be Play Time. Tati was bankrupted by how expensive it was to make (he essentially constructed a whole city, "Tativille," for it), but the results prove his brilliance and the fantastic quality of his ideas. In terms of visuals, this film is a puzzle I can watch over and over and over, discovering new things every time.
The Hour of the Wolf (1968)
The closest to a horror film Ingmar Bergman made, Hour of the Wolf (or Vargtimmen, as is its chilling Swedish title) is indeed one of the most terrifying films I have ever seen. Tracking the loss of sanity of a painter played by Max von Sydow, it is a relentless and horrific portrayal of mental illness. Liv Ullmann is terrific in a supporting role as his concerned wife.
A Passion (1969)
Known in America as The Passion of Anna, this is not Anna's story but the story of the character played by Max von Sydow, who falls for Anna and then is shocked to discover her disturbing past. Featuring one of the most tearjerking suicide note scenes in film history, and concluding in one of the greatest closing shots of Bergman's career, this is an underrated masterwork.
Army of Shadows (1969)
Though considerably less action-centred than some of Melville's other work, Army of Shadows is nevertheless his most important film. A tale of struggle during World War II, this is based on true events, and is a very tough watch, but is undeniably one of the most fantastic achievements of its genre.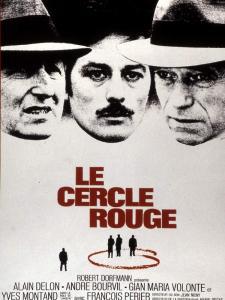 Le Cercle Rouge (1970)
Melville's penultimate film (and his last great one) is a somewhat cynical but still meaningful and intelligent heist thriller with plenty of twists and Melville's signature directorial style which delivers in spades.
Tristana (1970)
The image of the partially handicapped titular character (played with eerie ease by Catherine Deneuve) pacing back and forth down a hallway is one of the most haunting images from Luis Bunuel's cinema, and it is the central image of this great film, which echoes his earlier masterpiece Viridiana in both its plot and cynical attitude.
El Topo (1971)
Alejandro Jodorowsky is a name associated with bizarre, strange imagery that is a mixture of surrealist melodrama and biblical mythology, concluding with the inevitable but effective image of self-immolation, El Topo is an effective "western" split into two halves. It is as exciting and original as it is cynical; who could forget the Russian roulette scene where the gun clicks but never fires until a child tries to shoot himself?
The Sorrow and the Pity (1971)
At four hours, this blindingly brilliant examination of war is not an easy watch. It features various interviews and disturbing footage regarding the Holocaust and the politics surrounding it. Though not as effective as the simpler Shoah or Night and Fog, it is still necessary for those interested in the subject.
The Holy Mountain (1973)
I liked this, but did not love it. It almost didn't make the list. But Alejandro Jodorowsky's follow-up to El Topo is still an intriguing, thought-provoking, startling, shocking work that deserves to be seen. If El Topo is to be on here, then The Holy Mountain must also appear, as it is a controversial, visual equal with as much power and effect. The scene where a thief wakes up in a pile of mannequins of Christ is one of the most memorable images of the decade.
Day for Night (1973)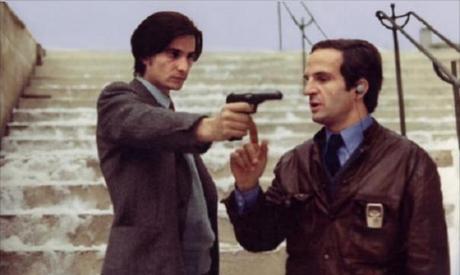 This not an 'essential foreign film.' It is an essential film. Every single person who loves cinema simply must see it. It is the most powerful, funniest, coolest, and enjoyable ode to cinema. Francois Truffaut shows us how much he loves the medium by examining the making of a romantic film, and all the joys and pitfalls that come from the moment everyone steps onto the set.
Amarcord (1973)
'I Remember…' is the translation of the title of what many call Federico Fellini's last truly great film. Indeed, it is a memory of a time Fellini loved, and it is his greatest color film. With an unforgettable soundtrack and stunning imagery, it is one of his most personal and beautiful movies.
Lacombe, Lucien (1974)
Set during wartime, Lacombe, Lucien is a far from perfect film, but is an exceptional follow-up for Louis Malle to his masterpiece Murmur of the Heart. It deals with a young man during wartime who begins a relationship that may or may not be doomed due to his relentless attitude and wartime emotional and mental afflictions. A beautiful precursor to the more personal Au Revoir les Enfants.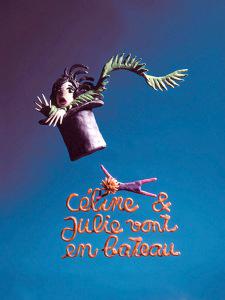 Celine and Julie Go Boating (1974)
While this 3-hour movie is far from Jacques Rivette's longest film (that title belongs to Out 1, noli me tangere, which is 729 minutes), it is by far Rivette's most creative and delightful. Following the adventures of two best friends as they embark on a series of senseless, surreal but beautifully magic journeys directed with ease by the auteur Rivette.
Mirror (1975)
Andrei Tarkovsky's most personal film, Mirror is about a dying man (who is never seen and only his voice is heard) who reflects on his childhood during World War II and examines his relationship with his wife and son, who are as distant from him as his memories seem. Beautiful, picture perfect and astonishingly well made, Mirror is an enigmatic masterwork that demands numerous viewings.
Salo, or the 120 Days of Sodom (1975)
Believe me, it was not an easy choice to put this film on a list of 'essential films,' especially considering it is the one movie I swear never to view again, but after thinking long and hard about Pier Paolo Pasolini's final film, I have acknowledged that despite the fact it is deeply flawed, it is nevertheless an important and realistic (if exaggerated) documentation of the evils of fascism. This is the one film you certainly don't have to watch, but no-one would think any less of you for giving it a go.
Face to Face (1976)
Liv Ullmann delivers one of the greatest acting performances of all time in this otherwise sub-par Bergman film. Deservingly nominated for an Oscar, her portrayal of a mentally damaged psychiatrist is one of the most devastating of all screen performances.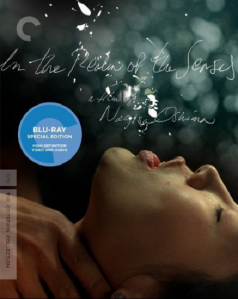 In the Realm of the Senses (1976)
Nagisa Oshima's delve into the realm of explicit sex and sado-masochistic, disturbing eroticism, is a curious, not brilliant but still valid work. It is one of the few films that has managed to tackle the subject of explicit sex realistically and without exaggeration or exploitation. The final twenty minutes prove that it is far from erotic and one of the darkest, most horrific tales of sexuality.
That Obscure Object of Desire (1977)
Despite the fact I thought it was lesser Bunuel, and not on par with his earlier 60s and 70s work, I can't deny That Obscure Object of Desire is a good film, utterly Bunuelesque in style, plot and imagery. A man dumping a bucket of water on a woman who cruelly betrayed him as revenge is something only Bunuel could think of.
Autumn Sonata (1978)
Few films can consist of little more than a mother and daughter yelling at each other for 90 minutes and be as powerful as this. Starring Ingrid Bergman (yes, INGRID Bergman!) and Liv Ullmann, this is one of Ingmar Bergman's later masterworks, an incredibly moving portrait of the complexity of family.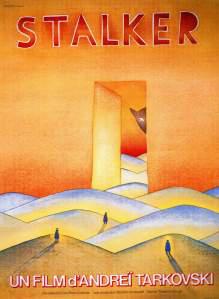 Stalker (1979)
Andrei Tarkovsky's final delve into the science fiction genre, Stalker (which had to be completely re-shot after a freak accident destroyed the original prints) is deliberately slow and well-paced. It is about a group of people attempting to locate a room where your uttermost wishes can become reality, and the magnificent quality of its unforgettable visuals are just one of its many achievements.
The Last Metro (1980)
Few films have been able to mix war with theater as well as Francois Truffaut's The Last Metro. A theater director and his wife, hiding during the Occupation, putting on fantastic and sumptuously magical plays to keep visitors (and themselves) entertained. A fantastic farewell to cinema for Truffaut, who would make two more movies and die a few years later.
Nostalghia (1983)
Though some will have problems with it after the first viewing, Andrei Tarkovsky's Nostalghia is one of his best, if not his best cinematic achievement. Beautifully constructed and filled with stunning imagery, Nostalghia consists of a series of amazing long takes, such as the painstaking candle scene and the birds inexplicably emerging from a statue of the Virgin Mary.
L'Argent (1983)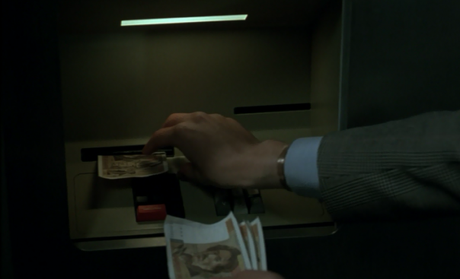 Money is Robert Bresson's final film, and one of his most cynical and brilliant. When a forged bank note incriminates a young man and sends him down a spiral of incrimination, petty crime and murder, culminating in a terrifying but subtle and off-screen denouement in which an entire family are murdered.
No End (1985)
The first collaboration between Krzysztof Kieslowski and the illiterate lawyer who would become his best friend, Krzysztof Piesiewicz, No End is a haunting portrayal of grief when a man dies and leaves his wife scrambling to pick up the pieces. Not dissimilar to the later Three Colours: Blue, but stylistically and internally somewhat different.
Vagabond (1985)
Twenty three years after the success of her Cleo from 5 to 7, Agnes Varda made her next great film, Vagabond, about a young female drifter, who moves silently through various scenarios, beginning with her icy death and flashing back to her adventures.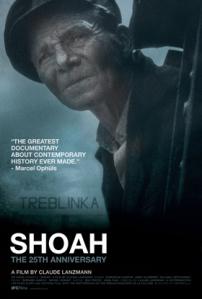 Shoah (1985)
Consisting wholly of interviews with those involved either directly or indirectly in the extermination of the Jews, as well as relatives of survivors and the uninvolved, as well as disturbingly silent images of where these massacres once occurs, Claude Lanzmann's nine hour holocaust documentary is one of the most haunting experiences I've had with cinema. I will never forget it.
Tampopo (1986)
Juzo Itami, who I honestly can't say I've heard much of, made this interesting, watchable and well-made "noodle western" about the opening of a Japanese restaurant specialising in ramen, a tasty east Asian noodle. Well-made and fun to watch, it is a delightful precursor to Jean-Pierre Jeunet's Delicatessen.
The Sacrifice (1986)
The final film from Russian auteur Andrei Tarkovsky, The Sacrifice is a beautiful, haunting, moving, saddening, terrifying, bleak and amazing final statement which deals with one man's response to the sudden onslaught of World War III, and how it challenges his previously stale and virtually nonexistent religious beliefs and faith in God.
Wings of Desire (1987)
Writing this, I am reminded how many Wim Wenders films I have yet to see. But Wings of Desire, perhaps his most acclaimed work, is still his most fascinating and I am glad to have seen it. Bruno Ganz stars as an angel watching over Paris who is enchanted by a circus performer and decides to descend to Earth as human in order to be with her. This is an enchanting, magical masterpiece.
Babette's Feast (1987)
A popular adaptation of a story, Gabriel Axel's Babette's Feast is one of the great achievements of Danish cinema. A beautiful film about a group of nuns and the adventures that lead to a giant feast, it is a magnificent, highly recommended beauty.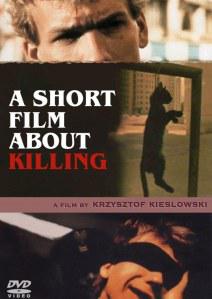 A Short Film About Killing (1988)
The extension of the fifth episode of the brilliant Decalogue, this cold, distant, but brilliant film examines the nature of the death penalty, and the questionable ethics surrounding it. Slow paced but with a beautiful finish, it is a fantastic and important movie.
A Short Film About Love (1988)
A love story unlike any other, this bitter, dark film with its tragic final act and the shadowy events that lead to it, this Decalogue adaptation is one of the most powerful, moving romantic films, contrasting the beauty of love with the harshness that often surrounds it.
Damnation (1988)
This 1988 film from Bela Tarr marked the beginning of a new stage in his cinematic development. His first true masterwork, it is a moving and beautiful story of the townspeople living in a squalid village who hang out at a bar and listen to a sad woman sing sombre, moving songs and engage in their own imperfect affairs and disgruntled lives.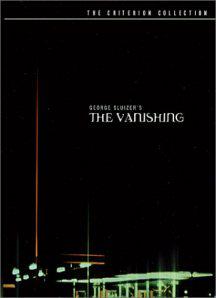 Spoorloos (1988)
One of the greatest thrillers of the 80s, Georges Sluizer's The Vanishing is a brilliant, tense film that delivers with each plot twist until the final unforgettable moments in which the last disturbing discovery is made. The remake starring Kiefer Sutherland and Jeff Bridges was effective, but nowhere near as good as the original.
A City of Sadness (1989)
Hsiao-hsien Heu's masterpiece about life in Beijing is one of the most complex, amazing Asian films I have ever seen. In the early 90s with the prominence of such directors as Heu and Edward Yang, the cinema of the continent began to expand and become more involved and extensive with such achievements as this marvel of a film.
The Seventh Continent (1989)
Michael Haneke's first feature consists of a series of scenes shot with a static, unmoving, unbroken camera, as a bourgeois family slowly lose their sense of normality and eventually their sanity and will to live. The last 30 minutes are as terrifying as any of the scariest horror movies you can think of.
A Brighter Summer Day (1990)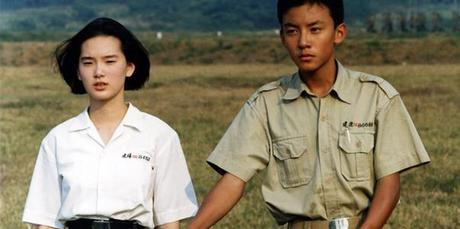 Edward Yang, who died young and had only one film (Yi Yi) released widely, struck gold with many of his incredibly rare but often stunning works. A Brighter Summer Day, which is very difficult to find and four hours long, is tied with Yi Yi as his best, a brilliant tale of teenage angst in Taiwan.
Delicatessen (1991)
People give me a funny look when I say I almost prefer this to Jean-Pierre Jeunet's more popular Amelie, but it's true. Delicatessen, a classic among French film fans, is one of the greatest comedies of its time, using excellent sight and sound gags to create a festival of amazing visual treats and exercises.
La Belle Noiseuse (1991)
Only the second Jacques Rivette film I have seen, La Belle Noiseuse is one of the greatest exercises in the creation of art. A painter, Frenhofer, is inspired to resume working on his masterpiece when a beautiful young woman is volunteered by her boyfriend to pose for him. The film is long, but stunning to watch and a sublime, superb feast for the senses.
Benny's Video (1991)
One of Haneke's early ventures into the nature and effect of violence, Benny's Video focuses on a teenage boy who becomes obsessed with a tape of a pig being brutally slaughtered, and then re-enacts it on a young woman who comes to his house. Horrifying, bleak but effective.
Man Bites Dog (1992)
Brutal, unflinching and unnerving, Man Bites Dog is a fictional documentary in which a camera crew follow around a serial killer and eventually become involved in his hundreds, even thousands of rapes, murders and careless petty crimes. Disgusting, disturbing but excellent and very original.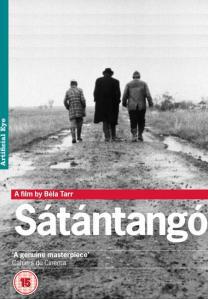 Satantango (1994)
Though I have yet to see this in its entirety, it is still for me easy to acknowledge Bela Tarr's seven-hour magnum opus as a true cinematic achievement, one of the most pure and real of all films, and one of the greatest of the 90s. I truly cannot wait to see it fully.
71 Fragments of a Chronology of Chance (1994)
Experimenting with the multiple character storyline that would become more prevalent in later films, particularly Code Unknown, Michael Haneke's 71 Fragments is a brilliantly directed series of vignettes about various characters in modern Austria, culminating in a bloody and unexpected shooting.
Chungking Express (1994)
The great Wong Kar-Wai made many films that have become well known both in his home country and overseas, but Chungking Express is perhaps the most accessible and masterful. He prefers to work without a script, and this hectic, well-paced and edited film is a perfect example of this style and its execution.
Cyclo (1995)
Though its plot is obviously influenced by Vittorio De Sica's The Bicycle Thief, this wondrous Vietnamese film is thematically and stylistically different, incorporating graphic violence and sexual themes into the plot of a young man who attempts to save his sister from prostitution.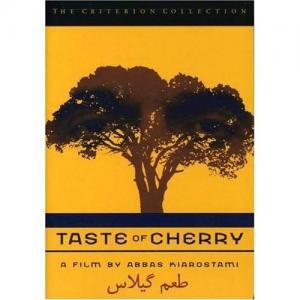 Taste of Cherry (1997)
Abbas Kiarostami's greatest film is often disagreed upon by viewers and critics alike but I see it as a true masterpiece, beautiful in its emotional storyline and surprisingly suitably distant and self-destructive epilogue. The dialog is beautifully directed and Kiarostami's direction is amazing.
Run Lola Run (1998)
Fast-paced really sums it up. Tom Tykwer's most famous film starring Franke Potente as a woman embarking on a race against the clock to save her troubled boyfriend is replayed several times, a la Rashomon, and manages to keep the audience on their toes and glued to the screen.
Ring (1998)
Japanese horror films are a collection of works that are often acknowledged but less often seen. Ring, a direct inspiration for Gore Verbinski's 2002 American horror film, is one of the best of its genre, with a fantastic plot that is well-delivered, written and directed by Hideo Nakata.
The Wind Will Carry Us (1999)
Unlike Taste of Cherry, Abbas Kiarostami's follow-up is less serious and much lighter, even family friendly, which is rare for Kiarostami. There are few films on this list that could fit the description of family-friendly, but this is one of them. The story of a man who stumbles into a town perched on the side of a mountain, it is delightful and very funny, particularly the running gag involving his bumbling and difficult attempts to retain a cellphone signal.
Werckmeister Harmonies (2000)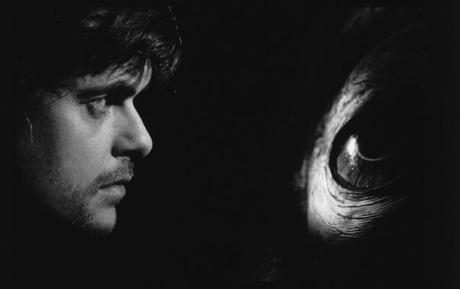 The best film I have ever seen. Bela Tarr's Werckmeister Harmonies is beautiful, engaging, fantastic… literally beyond words. A cinematic achievement worthy of the attention of all who love the medium, this is Bela Tarr's exercise in beauty and revelation, as haunting as it is wondrous.
The Gleaners and I (2000)
Agnes Varda twelve years ago made this interesting and involving documentary about gleaners, loners who wander around picking through rubbish and empty fields for food and survival gear. Varda makes a difficult topic enjoyable and stirring, certainly worth watching.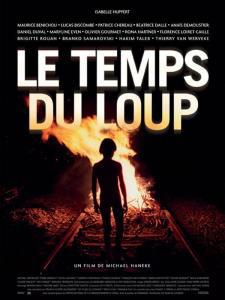 Time of the Wolf (2003)
Though not really appreciated by those who look at Haneke's career, Time of the Wolf is inarguably one of his best films, even if in terms of plot it is somewhat of a departure. Starring Isabelle Huppert in one of her signature performances, well guided by the Austrian auteur.
3 Iron (2004)
Kim Ki-Duk is one of Korea's most well-known directors, if not the most well-known. His film 3 Iron is a beautiful and engaging, original love story about a man who breaks into the houses of people on vacation and lives their lives for a while, cleaning up and then moving on. Absolutely marvelous.
Downfall (2004)
Though the famous scene in which Hitler yells at some of his closest associates has been duplicated all over the internet with various subtitles, Downfall as a whole is far more impressive as a whole than just the sum of its parts, a gripping and well-told revisitation of the final days of the life of Hitler, hiding in cowardice in his bunker.
Bad Education (2004)
Sexually graphic (enough to earn it an NC-17) but richly written, superbly directed with style and fantastically acted by its lead, Gael Garcia Bernal, Pedro Almodovar's Bad Education is one of his more controversial but still deeply moving and impressive achievements.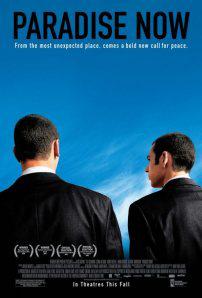 Paradise Now (2005)
There have been few great films made about suicide bombing. The only one I can admit to have seen is Hany Abu-Assad's Paradise Now, about two best-friends who work as mechanics and are chosen to deploy bombs strapped to themselves in Tel Aviv. Brilliant acting performances and direction are key parts of this brilliant drama.
Tsotsi (2005)
A fantastic achievement for South African cinema, Gavin Hood's story of the titular gangster who commits murder and robbery and then finds himself in possession of a young child, forced to re-examine his motives and actions. Without the usual cliches, Hood manages to convincingly tell a great story.
Pan's Labyrinth (2006)
A film that has become a hit overseas, Guillermo Del Toro's Oscar-winning (not for Foreign Film, but for Cinematography, Makeup and Art Direction) science-fiction drama focusing on a young girl who escapes into a magical but dangerous realm during World War II is deservingly acclaimed and widely seen.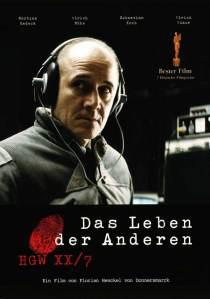 The Lives of Others (2006)
One of the most popular and also the best of the recent films about World War II, The Lives of Others won the Best Foreign Film Oscar deservingly. It focuses on a German captain (played by excellent German actor Ulrich Muhe who you may remember from Michael Haneke's films) who becomes obsessed with surveillance, much like the protagonist of Coppola's influential The Conversation.
Volver (2006)
This great film from Pedro Almodovar, starring his regular actress Penelope Cruz, is a fantastic, beautiful and very-well made achievement, celebrating women in a way only Almodovar could, beautifully visual and superbly rich with images and ideas.
The Diving Bell and the Butterfly (2007)
An uplifting and inspirational true story about a French designer who became completely paralysed except for his left eye and "blinked" his autobiography, The Diving Bell of the Butterfly is an extremely well-directed (the POV shots are amazing) and acted cinematic work based on one of the most amazing real-life stories.
Broken Embraces (2009)
One of many films Almodovar would make with Penelope Cruz, Broken Embraces, the tale of a blind ex-filmmaker who remembers his incredible past is one of his more accessible, enjoyable works and a true example of the power of a creative and dynamic director.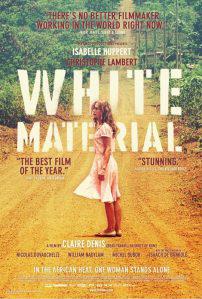 White Material (2009)
Claire Denis's movies have the power to completely and wholly swallow us. They are familiar, but different. I have learned this from seeing what may be her masterpiece, White Material, which teams her with perhaps the greatest living actress, Isabelle Huppert, in Africa, a familiar place for Denis' work.
Enter the Void (2010)
Gaspar Noe's latest film, which he himself has stated as his favourite, is perhaps overlong but is an amazing watch. Visually effective with stunning colours and images, the areas in which it is empty or flawed are made up for by the shining light of the screen.
Certified Copy (2010)
Abbas Kiarostami's most recent film, Certified Copy, is an exercise in his amazing skills in direction and screenwriting, as well as fantastic acting ability from both leads, particularly Juliette Binoche, who is one of the most talented actresses working today.
The Turin Horse (2011)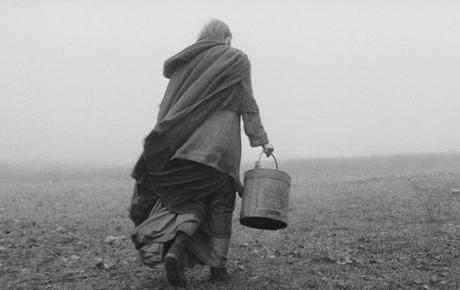 Bela Tarr has announced that this will be his last film. I cannot think of a better or more fitting way to conclude his astonishing career. Filled with amazing long shots, such as the unforgettable journeys through the unforgiving, windy terrain, it is one of the most impressive of a career filled with impressive work.
–
There. That's my list of the other one hundred essential foreign films. It will be many months before I'm able to do a third list, perhaps even a year, so hopefully you take this list (and the previous one) very seriously. Please leave a comment below with what you think of the choices on this list, and which ones you believe should be present but aren't. And of course, tell me how many you have seen! But above all, thanks for reading!