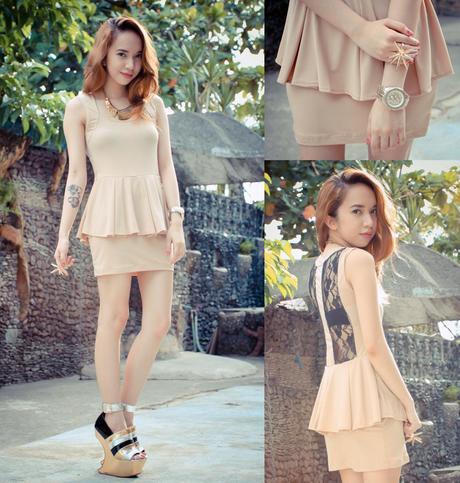 The Nude Peplum
Nude peplum dress, Urban Dressing. Metallic heel less shoes, LYFH. Spike ring, OASAP. 
Look of the Day — Say hello to my 40th look (after my 365 Looks Challenge). Woot woot!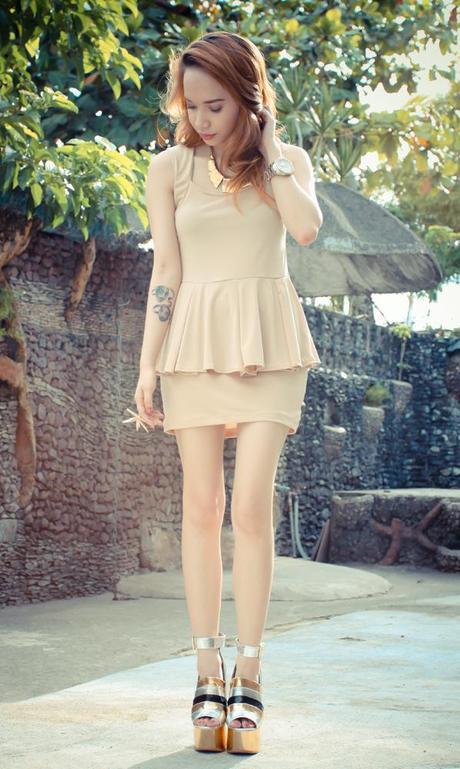 I find myself sucked into a peplum frenzy. Buying peplum tops in lace, metallics, and now this…..a peplum dress with a sexy lace-y back just because it is possible. Ha! I dint even know my fave blogger Camille Co and I picked the same style of dress at Urban Dressing until I saw it on UDs album of clients/bloggers. Thank you for the monthly goodies Miss Shirley!

So what's with the peplum rage? I dunno. Am I over and done with asymmetrical and high lows? Maybe! But let's not dwell on that and celebrate clothes with unique cuts instead. Haha!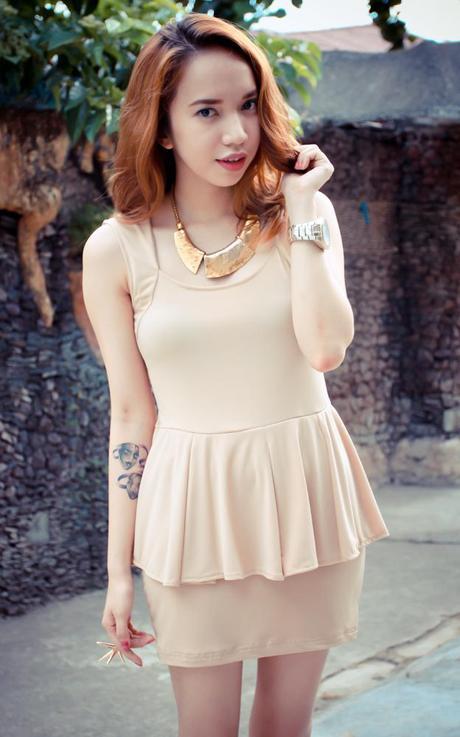 Clothes in neutral colors should be an addition to your ever-growing list of must haves and basics. It comes handy whenever you can't decide what color to wear or freaking out whenever you are in a sitch that nothing (as in nothing!) matches your oh-so-cool shoes. We all had those tough times. Pfffttt!!

Adding a touch of gold to your outfit also equates with instant sophistication. As for this look, I managed to wear this spike ring (I snagged one before they were sold out!) and gold watch to match my rather shiny shoes. Lol!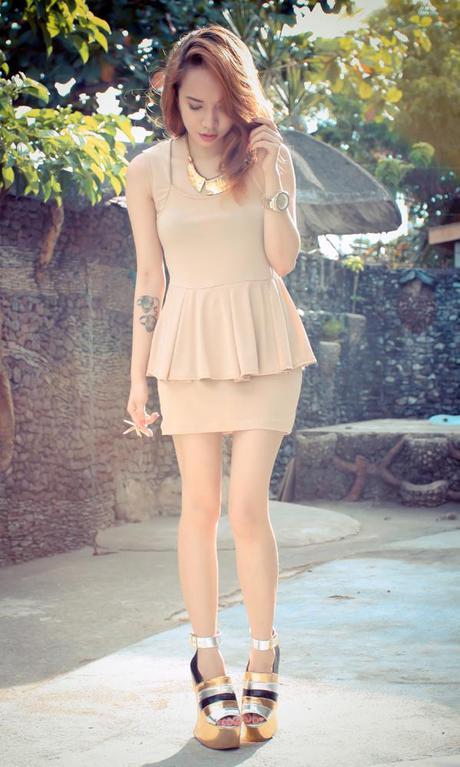 Grateful that my permanent accessory doesn't bother my outfit as a whole. Whatcha think?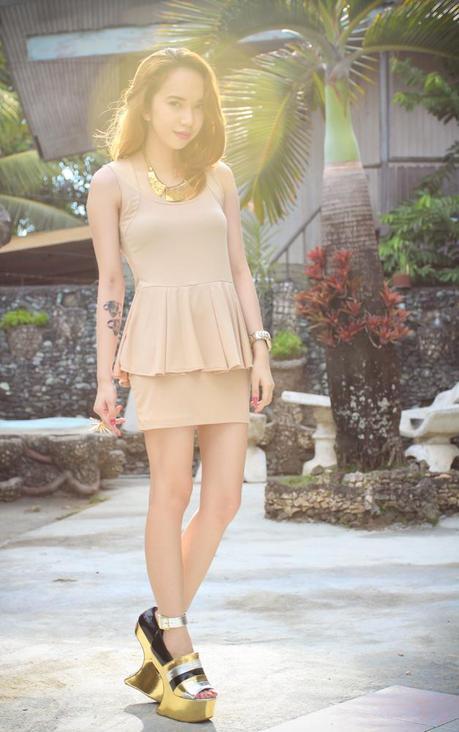 The "newly cemented" lawn at boyf's house is perfect for my LOTDs! Yay! That means I only have to worry about who will take my pictures and I won't have to go far just to shoot an outfit or two. I might do my happy dance if the weather goes sunny forever! I heart sun flares in photos. It makes it look artsy. That way, I don't have to fake one using Photoshop. Lol!

What do you think of today's look?
Don't forget to join my EFoxCity giveaway. It is open for everyone including international readers. Go sign up and join HERE! 
Stay wicked!