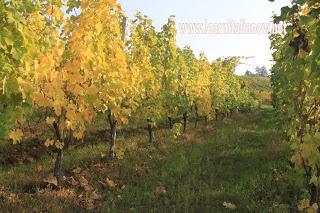 When you are in a Tuscan restaurant, I strongly recommend you to try one of the wines of this area. 
The Italian wine are the products distributed throughout the country and they are of the pride of the Italian economy.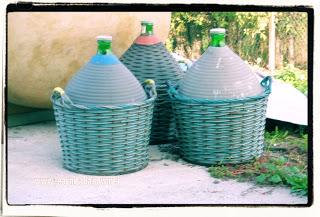 When I was in Montepulciano, the waiter brought me a wonderful glass of wine. Of course! If  you taste the wine, it is not important  only the wine but also the glass in which you will drink! The most experts say that you should never touched the cup of glass ( when you drink a wine), but only the handle. This is necessary  to not warm the wine losing the characteristics of the taste.
Once the wine  has breathe and I have been  ready , the waiter  poured me 

the Montepulciano wine

. This wine is defined DOCG (Denomination of Origin Controlled and Guaranteed). Just to have an idea about this product here
t
he characteristics of this fantastic red wine.
For the lovers of historical origins I discovered that the Roman writer Livio (I century BC) told that the Gauls were particularly delighted by the wine of these hills. One of the Etruscans leaders had to fight a rival, he persuaded the Gauls to help him  by taste the wine of those magnificent hills.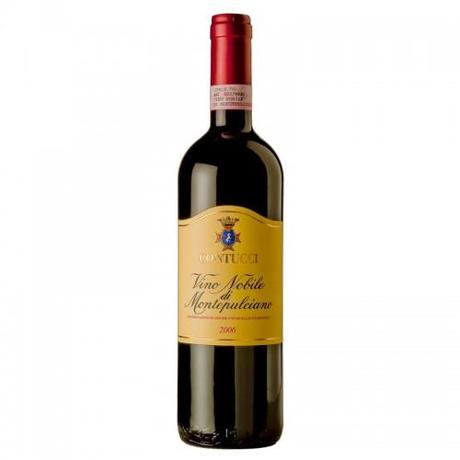 Il vino nobile di Motepulciano
source http://www.tuscanywinestore.it
This wine is made  in the town of Montepulciano Val di Chiana and Val d'Orcia. The production includes at least 2 years of working ( for example the wine produced from the 2000 harvest will not be sold before the 2003). It has to stay in  a wood barrel minimum of 12 months, maximum 24 months. It  can be stored between 12 and 15 years. The experts define it as an elegant wine, balanced with hints of the red fruits. Do you want to make a good impression? Serve at 18-20 degrees.
If you have  a glass of this wine in front of you , I suggest to order the fowl and the red meats, or some local cheeses such as pecorino or seasoned cheeses.
Are you ready to delight yourself with this wine?
related
http://www.learnitalianow.net/2012/10/the-journey-to-know-all-wines-is-long.html
http://www.learnitalianow.net/2012/01/what-to-drink-in-italy-lambrusco-vine.html
http://www.learnitalianow.net/2011/10/what-to-drink-in-italybarbera-wine.html
http://www.learnitalianow.net/2012/04/what-to-drink-fiano-di-avellino-wine.html
http://www.learnitalianow.net/2012/06/what-to-drink-greco-di-tufo.html
http://www.learnitalianow.net/2012/08/the-grapes-of-high-mountain-in-valle.html
http://www.learnitalianow.net/2011/11/what-to-visit-montepulciano-tuscany.html
Quando ci si trova in un ristorante toscano vi suggerisco vivamente di assaggiare uno dei vini di zona. Il vino italiano è un prodotto diffuso su tutto il territorio ed è uno dei vanti dell'economia italiana. Quando ero a Montepulciano , il cameriere mi ha  portato sulla tavola un meraviglioso calice di vino. Certo! Se degustate del buon vino non solo è importante il vino che bevete, ma anche il bicchiere in cui lo bevete! I più esperti affermano che non va toccata la coppa del bicchiere ma solo il manico per non  scaldare il vino e quindi perdere delle caratteristiche di gusto.
Una volta pronto e fatto respirare il vino prima di versarlo, mi hanno versato il vino di Montepulciano. Questo vino è denominato DOCG ( denominazione di origine controllata e Garantita). Giusto per farci un'idea di massima ecco le caratteristiche di questo fantastico vino rosso.
Per gli amanti delle origini storiche ho scoperto che lo scrittore latino Livio ( I sec a.C) affermava che i Galli erano particolarmente deliziati dal vino di queste colline. Uno dei leader estruschi per contrastare un suo rivale, convinse i Gallia  scendere in suo aiuto facendo assaggiare loro il vino di quelle magnifiche colline.
Questo vino è prodotto nel comune di Montepulciano Val di Chiana e Val d'Orcia. La produzione prevede almeno 2 anni di lavorazione (cioè per esempio il vino prodotto dalla vendemmia 2000 non sarà commercializzato prima dell'inizio del 2003). Ha un invecchiamento in legno minimo di 12 mesi, massimo 24 mesi.  Può essere conservato dai 12 ai 15 anni. Gli intenditori vi direbbero che è un vino elegante, armonico con sentori di frutti rossi. Volete fare una bella figura? Da servire a 18-20 gradi.
Se avete davanti un bicchiere di vino vi suggerisco di ordinare selvaggine e carni rosse; oppure con formaggi locali come pecorini o stagionati.
Siete pronti a deliziarvi con questo vino?