We've been in a bit of a holding pattern since returning home from our long-term trip, and our work behind the scenes has been figuring out the next path we were going to take in life. As with most who return home after travel, the next question is often about finding a job and resuming life at home. Some have a pretty good idea on where they're going to end up while others, like us, have a completely blank slate and no idea where they'll go.
After a few months of looking for employment, I'm excited to announce that I accepted a job offer in an incredible city. With opportunities coming in from Richmond to San Francisco, Boston to Belgium, and everything in between, we made a decision that we never thought would happen.
We're moving to...
Pittsburgh, Pennsylvania!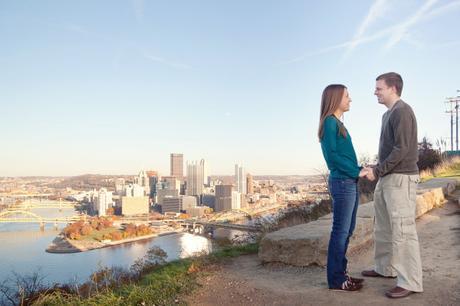 Wait, what? Didn't we already live there? Yes, it is true- we're moving back to Pittsburgh. Almost two years to the day since leaving to travel we're returning home to the city that we love.
It wasn't planned this way, it just kind of happened.
We had always secretly hoped that we'd get a chance to go back to Pittsburgh, but we never thought living there was a viable option. Angie's field is highly specialized, and when we left there were little to no opportunities in the city for her. Now, just two years later, that has changed and opportunities are plentiful. Throw in the fact that I received an offer for a great job in the field I worked in prior to leaving and you have a scenario that is hard to turn down.
So we're on our way!
What Does This Mean for Living the Dream?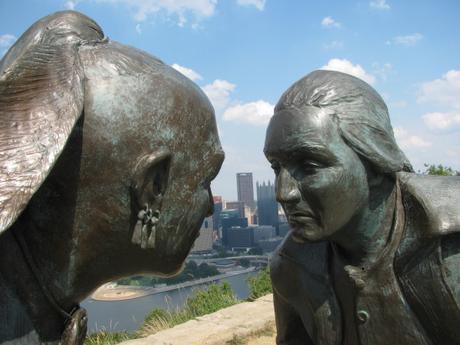 You may be wondering what this means for Living the Dream and how we're going to run the site. Don't worry, very little is going to change. Living the Dream will still focus on all things long-term travel and will continue featuring great content including:
Stories and advice from our last long-term trip. (We have drafts of over 125 articles in the works!)
More articles into out Blog Your Trip and Lifestyle Design series.
New long-term travel experiences from our staff writers the Morgans and Rylei.
...and a few other surprises we can't talk about just yet.
Unfortunately, in accepting full-time employment outside of this site there are a few things that will change:
We won't be traveling full-time. In fact, we're probably only going to take one or two vacations per year.

Don't worry, they're going to be amazing. We're already planning a visit to Cuba this fall and thinking of some pretty unique destinations for 2016.

Our other sites will be minimized and/or merged with Living the Dream. For what it is worth, we never really worked on these anyway.
As much as we don't want to admit it, yes, there will be changes. But we're going to do our best to ensure that the overall experience here at Living the Dream is no different than it has been for the last six-and-a-half years. Our only goal is to continually improve Living the Dream to make it a better resource for you, and this goal will not change as we move forward into the future.
But for now, it is time for us to move into our new apartment. We've been waiting a long time for this.