I've always been a fan of Uni, so I was really excited to check out the newly expanded concept when they reopened in the former Clio space. In addition to the classic high end sashimi plates, Uni now offers a wider variety of sushi and small plates. The fiance and I ordered a tasting menu of all sushi and sashimi, and were glad to see some of our old favorites from the original Uni along with some delicious and creative new dishes!
           We started with this single kumamoto oyster  on ice; the presentation was beautiful and it tasted even better!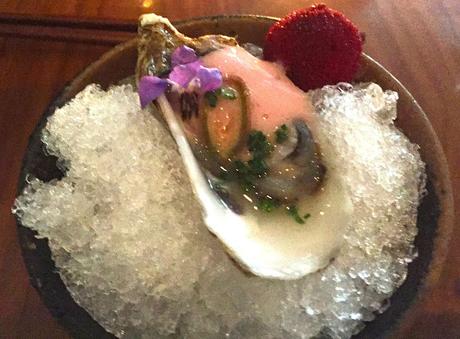 Next was one of my favorites, a classic dish from the original menu - the Uni spoon served with caviar and a baby quail egg. This is one of the most decadent bites I've ever had.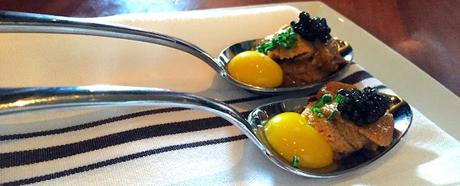 The fried softshell crab roll was next, and this was not your average spider maki! The roll was bursting with fresh softhshell crab lightly fried and garnished with sauce on the side.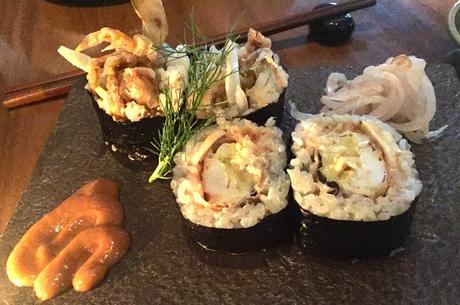 Several rounds of sushi and sashimi completed the meal, and I was excited that we each got a small piece of A5 kobe beef cooked rare with a perfect sear on the outside.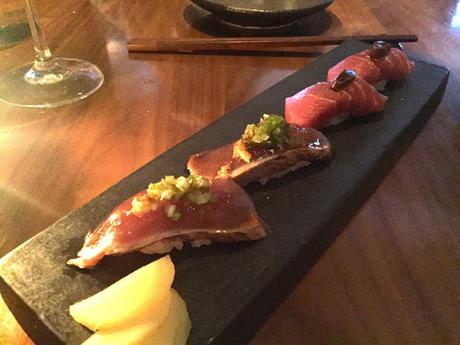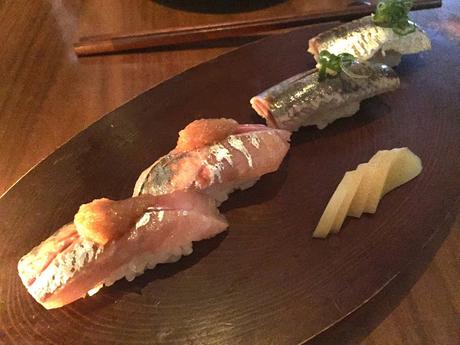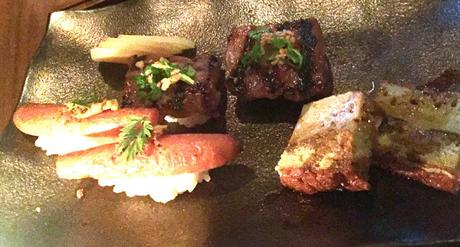 As much as I loved the old Uni, I enjoy the new concept even more. If you haven't been yet, I highly recommend trying them for dinner soon!