Traditions remain steadfast year after year. Brides still love incorporating the old adage "something old, something new, something borrowed, something blue" into their wedding day plans. But, just because you love tradition doesn't mean you can't modernize it a bit! Here are a few creative ways to include the "something blue" into your magical moment.
Shoes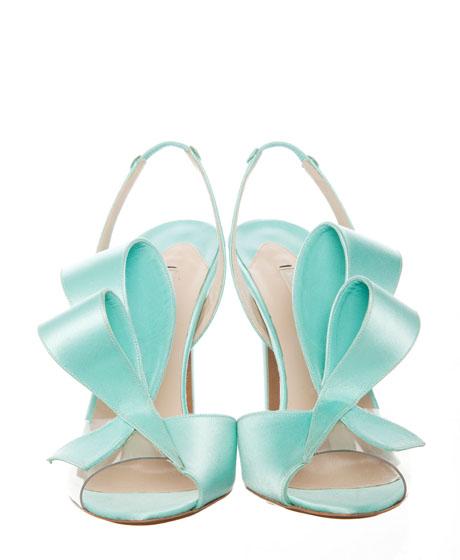 Nicholas Kirkwood Bow Shoes
No more do brides have to wear matchy matchy heels that are as snow white as their perfect princess ball gowns. These days, ladies are mixing it up and choosing brightly colored accessories to punch up the look of their ensembles. This is a great way to add blue and grab stun your grandma.
Nail Polish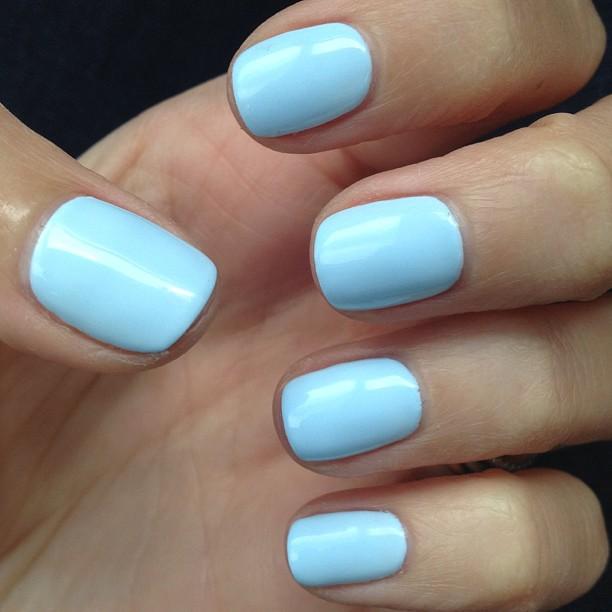 via nail artist Sarah Bland's Instagram (PS we love her nail art eye candy! Follow @SarahBland)
Your left hand gets plenty of attention after the "I Do" is over, why not make them stand out a bit more, and bypass the tired trend of French tips in favor of a calming baby blue hue? You can pick a color that complements your wedding color palette, or go bold and bright just for fun.
Jewelry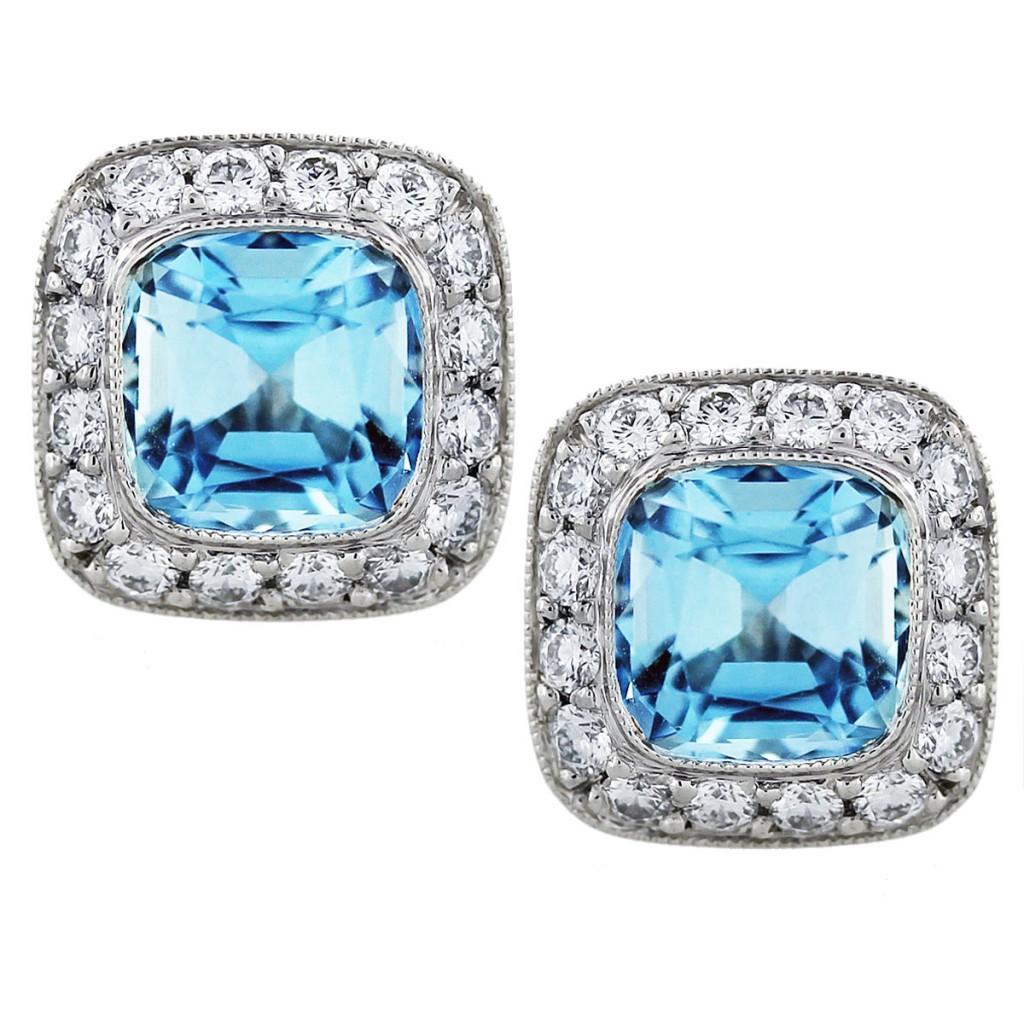 Tiffany and Co Legacy Aquamarine and Diamond Earrings in Platinum
Of course, one of our favorite ways to add some blue hue to your big day is with precious gems. Sapphires and aquamarines are both fabulous choices, depending on how dark you'd like to go. Blue topaz is another, budget-friendly option. And if the skies the limit, don some blue diamonds, darling.
Lingerie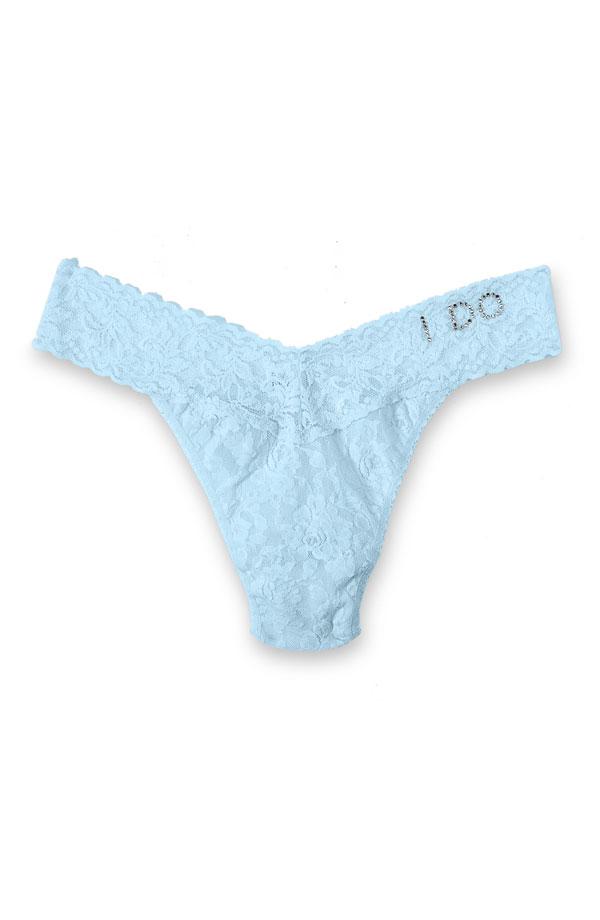 Hanky Panky 'I Do' thong $31 at Nordstrom
Smuggle your blue beneath the dress, if you'd like to surprise your new husband. Wearing pastel blue knickers is a fun and flirty change from the traditionally popular snow white. You can even have a blue and white matching set to make it extra girly and sweet!
Clutch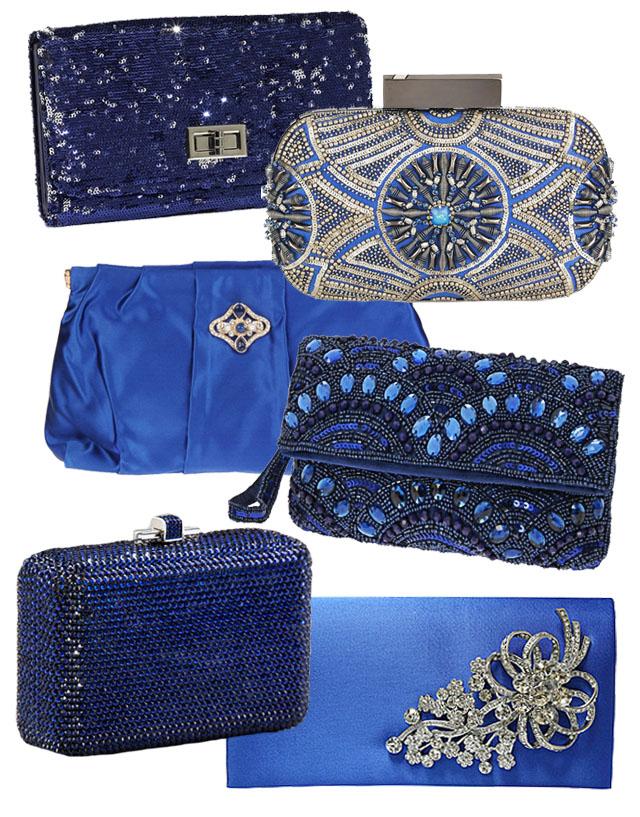 From Top: Anya Hindmarch, Matthew Williamson, Maddalena Marconi, Aldo, Judith Lieber, Lord & Taylor via LoveMaegan.com
You won't be wearing it very much, so it makes perfect sense to have an azure clutch or purse. The maid of honor generally holds the accessories for the bride, so you can choose a shocking aqua or dramatic navy. Your choice whether it's in the pictures.
Abstract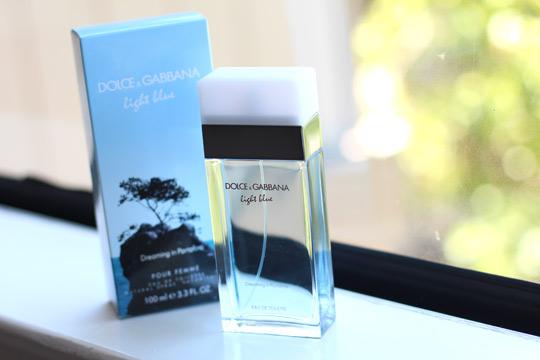 via Makeup and Beauty Blog
Who says the blue is literal? Dolce and Gabbana make a "Light Blue" perfume that will add a lovely scent to your proceedings, and you can chuckle about your clever choice with friends and family afterwards.