If you think that jogger shorts are only for running and doing sports, think again. I bet you will be wearing these to do anything but sports...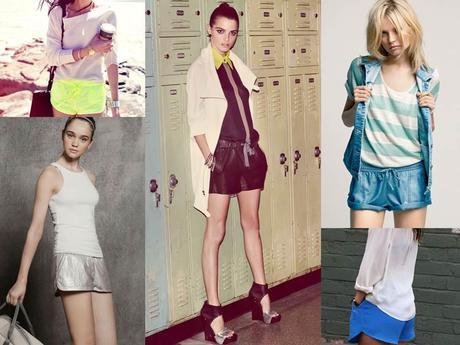 Sources:
Sandy
,
Oysho
, Vince on Shopbop,
Mango
 and
India Rose
Wearing jogger shorts is probably my favorite way to rock the sporty girl, they are easy to wear for a casual look and are perfect to be dressed up for a night out. Having said that, I'm not feeling the jogger shorts trend here in Brussels where we have a constant mix of autumn and winter throughout the year (ok, I'm exaggerating but it seems like it for the moment). Jogger shorts breath summer and temperatures higher than 25°C, so as for me I'll wait for my next holidays to finally try them.
I selected my favorite styles, if you're looking for jogger shorts cool enough for a night out I hope you will find your happiness here. My preference goes for the leather and faux-leather shorts as these seem to be the perfect alternative to the leather mini skirt... ideal for winter !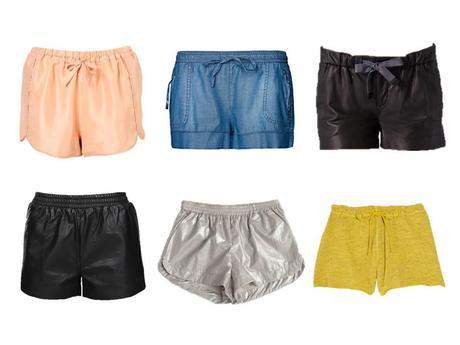 From top left: silk shorts (topshop), denim shorts (mango), Vince leather shorts (shopbop),
faux leather shorts (general pants), silver shorts (oysho), yellow terry shorts (netaporter)
How about you, is this a trend you will wear ? What's your favorite ??
xx Marta