You may remember the 2007 campaign that chose the New 7 Wonders of the World featuring the Colosseum in Rome, Chichen Itza in Mexico, Machu Picchu in Peru, Petra in Jordan, The Great Wall of China, Christ the Redeemer in Brazil, and the Taj Mahal in India.  Well the same agency is back at it again and this time picking the 7 Wonders of Nature, and the voting for the final round is open and ready for your vote!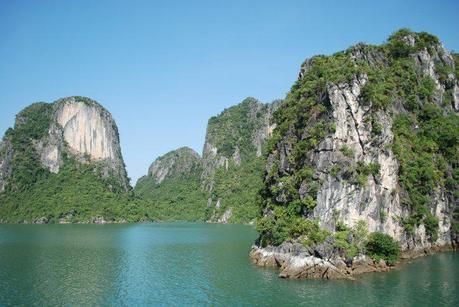 Some people have scoffed at the promotion, but I think that it is a great thing for the travel industry as a whole.  Seeing communities, countries, and people try and promote their favorite destinations to win the title of the top 7 wonders is a great thing, not to mention a wonderful bragging right and tourist influx to the winners.
Over the last year, the list of contenders for the title of one of the 7 Wonders of Nature has been slowly reduced down to the final 28.   You come in by helping pick your 7 favorite, and the 7 with the most votes win the title!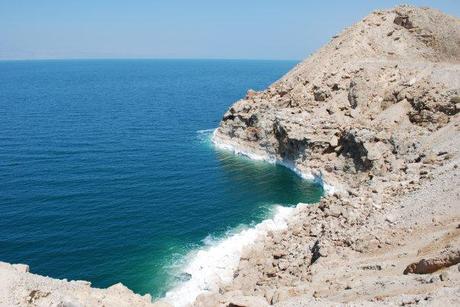 What are on the short list of the top 28?   They include the following:
-Bu Tinah Island, UAE
-Galapagos, Ecuador
-Cliffs of Moher, Ireland
-Great Barrier Reef, Australia
-Halong Bay, Vietnam
-Island of the Maldives, Maldives
-Jeju Island, South Korea
-Amazon, South America
-Angel Falls, Venezuela
-Bay of Fundy, Canada
-Komodo, Indonesia,
-Milford Sound, New Zealand
-Table Mountain, South Africa
-Jeita Grotto, Lebanon
-Mud Volcanos, Azerbaijan
-Uluru, Australia
-Grand Canyon, USA
-Masurian Lake District, Poland
-Dead Sea, Israel/Palestine/Jordan
-PP Underground River, Philippines
-Vesuvius, Italy
-Iguazu Falls, Brazil/Argentina
-Black Forest, Germany
-El Yunque, Puerto Rico
-Kilimanjaro, Tanzania
-Matterhorn, Switzerland/Italy
-Sundarbans, Bangladesh/India
-Yushan, Chinese Taipei
When looking at the short list, I can't help but get the urge to want to visit each and every one of the destinations that are listed, because they look truly spectacular.  Of course, you can only vote for seven, and I had to go with personal experience when picking my favorite:
1) Iguazu Falls, Brazil/Argentina
2) Great Barrier Reef, Australia/PNG
3) Galapagos, Ecuador
4) Halong Bay, Vietnam
5) The Dead Sea, Israel/Palestine/Jordan
6) Matterhorn, Italy/Switzerland
7) Grand Canyon, USA
So head over to the New 7 Natural Wonders campaign and vote for your top 7! Share your choices below and try and convince others to vote for your favorites! 
While you are at it, check out the promotional material that the top 28 are putting together in their effort to make it to the final seven.  Israel's Ministry of Tourism for example has put together a Facebook page to promote the Dead Sea in their effort to have it be crowned as one of the Top 7 Wonders of Nature.  Having swam in it on the Jordanian side, I have to agree and say that it is well worth the title!