It's no secret that neons are back from the 80s, but were you expecting to see everything neon, including highlighter yellow shoes ??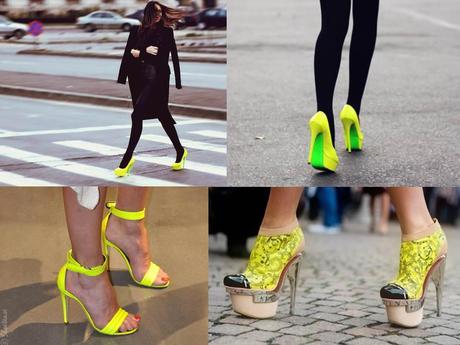 Sources: 

High Fashion Magazine

, 

She Finds

,

Celine shoes on

Shoe Tease

,

Couture Courrier

,


Even though I love the neon trend and I can wear neon jewelry (I love my Asos bracelet), a neon belt, a neon satchel or even a neon t-shirt, I think neon shoes is taking the trend too far. I saw the neon yellow Pigalles and I have to admit that they are beautiful... in a store, on the runway or in a box !  I really don't see how they can look good on a real person wearing real clothes in real life... I would feel like a cartoon character if I wore them and a cartoon character is never what you aim at when you get dressed, right ?
But if you are into neon yellow shoes you are a happy girl, the options are endless !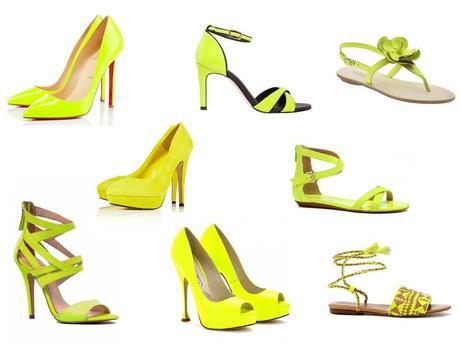 From top to bottom and left to right: Pigalle Christian Louboutins (not available online but if you are in Belgium they are available at SN3), Jennifer Hawkins (

here

), Platform and suede (

topshop

), Sandals (

Sandro

), Brian Atwood (

mytheresa

), Loeffler Randall (

piperlime

) , Rebecca Minkoof (

here

), Tan sandals Rebecca Minkoff (

here

)


How about you, are you into the neons trend ? And the highlighter yellow shoes, do you think this is taking the trend too far or not ?
Thanks for reading, looking forward to hearing what you think !
xx Marta