I'm not a gadget person at all. I understand that their main purpose is to sort and organize one's life but I don't think like that. I feel gadgets are like complex pieces of toys that just clutter your home and make things more complicated- talk to me about space they need, the upkeep, the charging wires/docks, so on so forth.
Generally, I stay away from anything that needs racking my brains and require too much configuring. I like to keep things around my house neat and simple. Rarely do I get attracted to any gadget, but when I do, I make sure I do the prerequisite R&D. I read customer reviews, peruse online manuals, compare prices across different retailers and then buy. It does involve investing some time but I want to make sure I'm getting my money's worth.
Below are some of the very few hone-cleaning gadgets that I own merely coz they were the need of the hour and simplified my daily cleaning chores.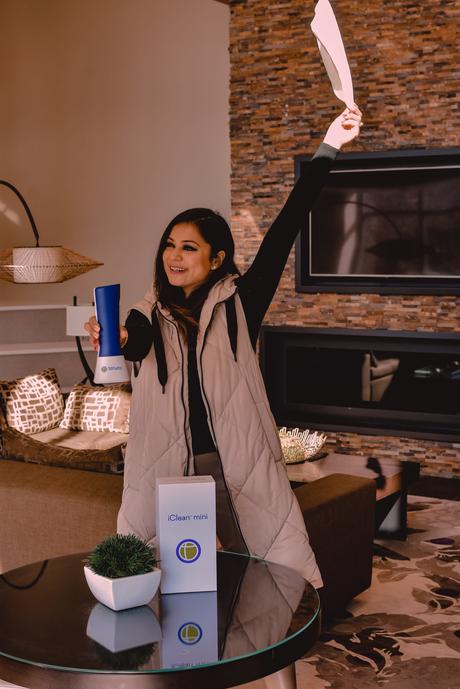 Tersano Iclean Mini
If burning eyes, dry hands, harsh cleaning chemicals, and fumes got you worried- then consider getting this Tersanoi Iclean Mini. IClean mini turns tap water into a safe, highly effective cleaner and sanitizer. The diamond core inside it generates an oxidizer that kills germs and tackles dirt, grime, stains, odor, mold, mildew, bacteria, viruses.
It's stronger than bleach and kills up to 99.999% of germs, including viruses similar to the one that causes COVID-19. It removes dirt and stains. It kills mold, mildew and the bacteria that causes odors. iClean mini can safely sanitize your kitchen counters, your produce and your kids' toys. Yes, you hear it right kids toys and produce. iClean mini uses only water, science and a replaceable ozone cartridge.
There is no chemical, no odor, no fumes- only clean surfaces. It is easy to use and clean- just dump out any leftover water after use. It does require charging but a one-time full charge goes a long way.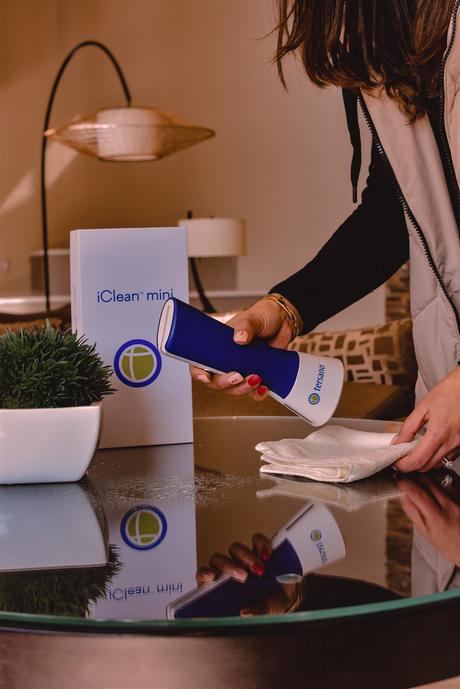 CLeanifi
This gadget is your gadget cleaner. Your phones, chargers, wrist watches, face masks, car keys, credit cards, you name it and this device will sanitize all your smaller essentials in under three minutes. Cleanifi uses advanced medical-grade Ultraviolet C (UV-C) light that is proven to be lethal to bacteria, viruses and germs. When it damages the DNA codes of these pathogens, it also triggers lethal mutations that prevent them from reproducing properly.
Not only is it a sanitizer, the top surface serves as a wireless smartphone phone charger. The basic white, sleek design makes it befitting for any decor style. I have mine hooked on at the living room console and it's presence doesn't bother me. It doesn't require any care or cleaning and that's what I love about it.
Roomba or irobot
I had never thought I would trust a robot vacuum with my floors. But, nothing picks up dirt and pet hair better than my automatic robot vacuum. Initially, I was on the fence about it, there was no way I was spending $500 on a cleaning device. But when I saw it at a friend's place and how well of a job it did in picking up pet hair- I was impressed!
After some search and research I finally bought one that has a both sweeping and mopping feature. It was totally worth investing on it. Last year when all the pandemic happened, I had to say goodbye to my cleaning lady. The lady was gone but the cleaning had to be done. I used my iRobot daily and the mopping feature came in really handy. I just added a few drops of the disinfectant cleaning liquid into the water chamber of the iRobot and voila- my floors were dusted, cleaned and sanitized simultaneously.
It self-docks and cleaning is easy too. Just empty the dirt compartment and toss the mop pad in the washing machine periodically.
These are a few cleaning gadgets I use everyday- what are your go-tos?
Shop my cleaning gadget faves