I've been working on this post for a while, carefully weighing the merits of some of our new classics, in hopes that I can carefully curate them and be the first to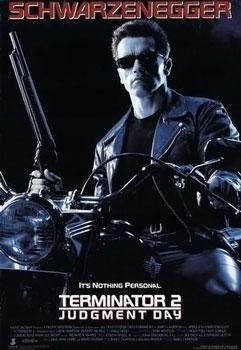 Terminator 2: Judgment Day (Photo credit: Wikipedia)
introduce them to my kids.
Your kids, you say? But they're only three and four!
I know. I know.
Let's just say I'm looking ahead – being proactive.
If you were to compile a list of movies you absolutely insist your kids see, what would be on it?
Please come by and read mine at BlogHer. It's got a few surprises. And bring your 3D glasses. There's always the possibility of a 3D re-release.