Think an iPhone is the biggest telecommunications investment you can make? Think again. The luxury market is flush with case options for that iPhone which cost even more than the product itself. While we can understand that phone cases are definitely statement pieces; how much is too much? We're not certain ourselves, but perhaps you can tell us. Here is an all-star line up of the most expensive iPhone cases available today.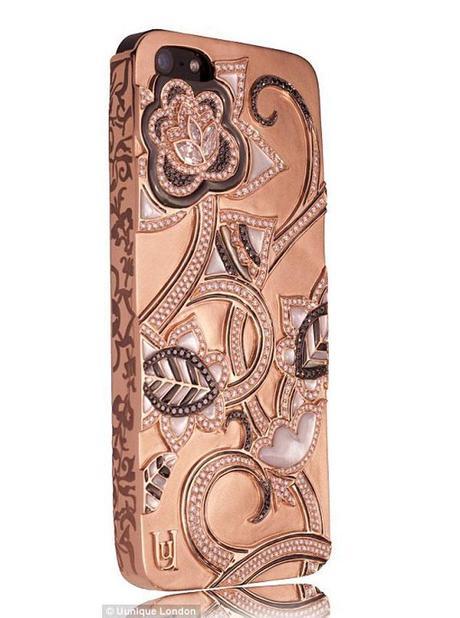 Made by Uunique, the London Lotus iPhone 5 case was launched at Kensington Roof Gardens. Celeb owner of this case Mischa Barton is in love with its 18 carat rose gold frame. It is studded with certified black, pink, and white diamonds, and sold for approximately $302,570.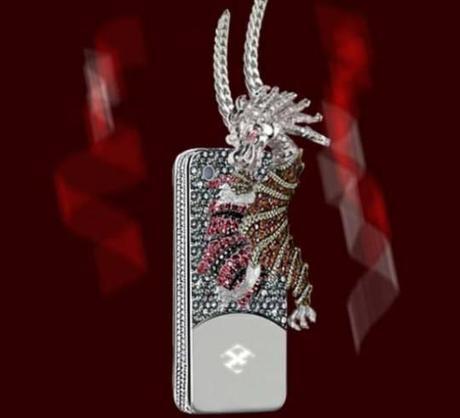 Anita Mai Tan gives Uunique a run for their (not so proverbial) money with the Dragon and Spider iPhone case. Retailing for about $880,000, the Dragon and Spider is encrusted with diamonds, rubies, sapphires, emeralds, and tsavorite. The 18k gold spider is filled with 2,800 colorless black diamonds (total weight: 38 carats); the dragon sports an additional 2,200 colorless and colored diamonds (weighing in at 32 carats). The piece doubles as a necklace, so really you get two luxury items for the price of one!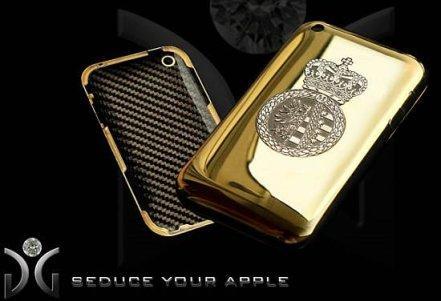 Looking for something a little simpler? How about GnG's Golden Delicious case? Twelve months of development allowed this German company to produce its masterwork: an iPhone case with a 1mm subshell made of 140 grams of 18k gold with a carbon fiber inlay. And let's not forget the bling; 200 diamonds on the subshell and an additional 400 bedeck the outer frame in a customized logo. These sweet babies start at $100,000, but the final cost is consummate and relative to the cost of materials.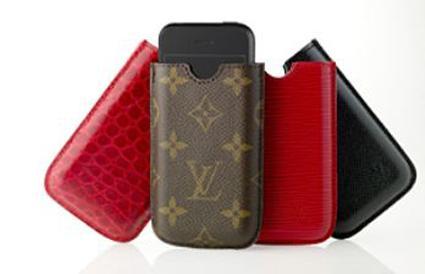 How about good old fashioned designer leather? Louis Vuitton offers four different cases for your iPhone: Epi Leather, Taiga Leather, Alligator Skin, and the trademark monogram canvas. The cost of these cases begins at a mere $225 but ranges all the way up to $1120 for the alligator skin. Sadly, since the case covers the phone screen, it can be considered little more than a phone cozy rather than a traditional case. I suppose LV was simply trying to give their customers the largest possible surface to investment ratio.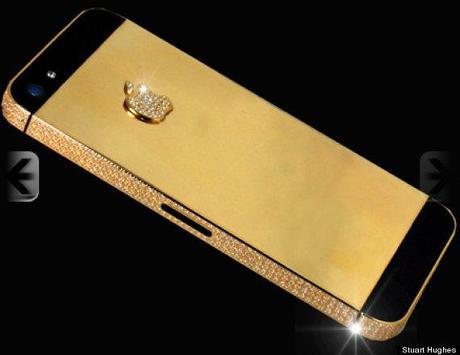 Perhaps not a "case" per say, but certainly worth noting, is United Kingdom-based designer Stuart Hughes' project: the world's most expensive iPhone 5. Coated in solid gold with both black and white diamond features, this phone breaks the bank at $15.3 million. Hughes fashioned the case for its commissioner: a Chinese businessman who desired a phone built to feature an incredibly rare 26-carat black diamond which had been passed down through the businessman's family. That diamond is now comfortably nestled on the home button of the phone. It also features an addition inlay of 600 white diamonds, a solid gold apple logo enhanced by 53 white diamonds, sapphire glass and 135 grams of 24-carat gold for the screen.