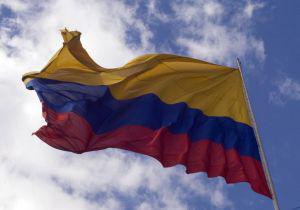 Today's post is a guest post by Matt Dickhaus on his experiences moving to Colombia.  This post is a dual post with Viventura's travel blog.
Like thousands of other 20 year olds, I went to high school to get into a good college and went to college to get a good job. But  it's what I did after college that makes my story different, I didn't get a job at a cubicle in a big corporation punching numbers. I decided to move to Colombia, yep that's right, South America, Pablo Escobar, Entourage. My parents begged me to stay, my friends asked if I'd lost my mind, "Colombia? Why of all the places in the world would you want to go there?"  This was a good question, and while I was more than a little hesitant, I was determined to find the truth, I had faith there was much more to Colombia than the bad reputation of violence and drugs we've all heard so much about.  (Photo "The Flag of Colombia" by memoossa)
I packed my backpack with all the necessities,  about 25 lbs in total and purchased a round trip ticket, planning to stay 6 months.  I traveled up the coast where I walked through the colorful streets of Cartegena and went spear fishing with the local fishermen in the small village of Taganga.  I traveled to the metropolis city of Bogota, the coffee region of Salento and the Salsa capital of Cali. My journey finally brought me to the city of Medellin, better know as the city of eternal spring and where I have called home for the last year and a half.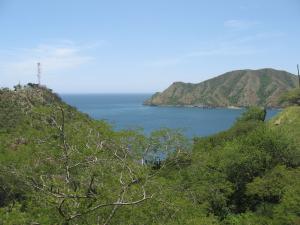 So what did I find on my travels? I found that Colombia is indeed dangerous, just like they say "The only risk is wanting to stay".  The coast is a land of plenty, with fresh fish, ceviche, and tropical fruits gladly served to you by the locals while you relax on the beautiful Caribbean beaches.  Bogota boasts numerous museums, art gallery's and a thriving nightlife where Salsa, Rock, and Reggeton can be heard coming from small taverns and large discotecas. Medellin is truly unique, the weather here is unreal, no bugs, no humidity and no jackets to be found. It is a city were screened windows cease to exist, t-shirts and shorts can be worn year around, and home to some of the friendliest people on earth. They don't give you directions when you are lost, they escort you, complete strangers give you their number in case you need anything, and where you can't purchase anything from the store without a friendly chat beforehand.  (Photo "Taganga" by aasandoval)
So why did I choose Colombia? That's a hard question to answer, there is so much to love. Diverse landscapes of mountains and beaches, the delicious food, and the happy people that live here who love to dance, anytime anywhere. Colombia is one of the few destinations worth visiting that isn't overrun with tourists, where the locals greet you with arms wide open, genuinely interested in where your from and what your doing, and who want you to tell/show you all about their country.
-----------------------------
Today's post is a guest post by Matt Dickhaus.  Matt is a member of the new travel company, Viventura, which specializes in small group tours throughout South America. Join Viventura this Fall and experience Colombia for yourself on their From the Mountains to the Caribbean tour or several others.