I'm splitting today's Monday Makerie into two parts. Find gorgeous things handmade for you, from Etsy and further afield. And for those of you feeling crafty out there, I've also listed my favourite things from the web this week where you can get your fingers gluey and cover yourself in paper and paint and glitter and suchlike. Go play!
Handmade wedding inspiration
It doesn't get much cuter than these wedding cake topper penguins. From Kikuike on Etsy
Loads of ideas from NOTHS (notonthehighstreet.com) via Rock My Wedding blog – love these personalised jewellery pieces best of all
Make your own wedding projects
Custom wedding stamps from Etsy – this Save the Date self inking stamp is gorgeous, I love the font.
How to make wedding mini-flags – for anything and everthing: buffet tables, place settings, decorations, or just for fun. And you don't have to be a craft genius! From Offbeat Bride.
Best wedding diy project of the week has to go to Ruffled blog. Make your own chocolate hazelnut spread, put it in cute little jars and use as alternative chocolate wedding favours. YUM!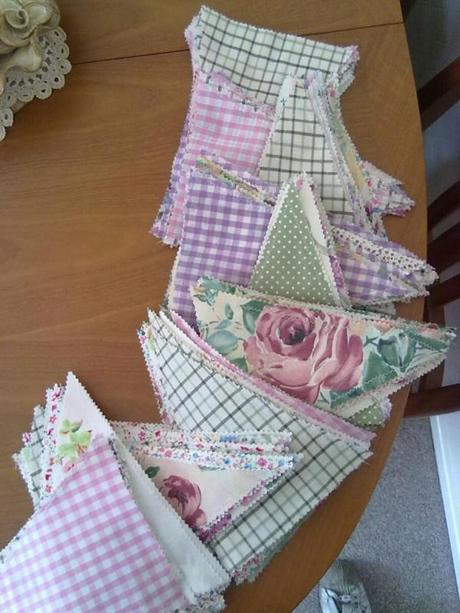 diy wedding bunting for a marquee from a wedding in wellies
How many triangles for 60 metres of bunting… Best girl Emma from a wedding in wellies can tell you! You can do it too – and here's your inspiration.