10/10/2011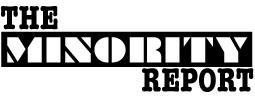 Yeaaaa
Welcome to the first webisode of The Minority Report! BGA Life bloggers Cynthia and Natasia are here, queer and delivering the latest views on the topics that matter to you. In this installment we tackle the topic of lesbian hair. What does "lesbian hair" mean and can it get you laid? Watch to find out!
*Natasia apologizes from the bottom of her heart to both hipsters and Queen Latifah. In fact, she would like you to know that some of her best friends are hipsters and Queen Latifahs.
Also, if you have a topic or question you feel that we should cover, please send us a line at: [email protected]!