It's been exactly 70 years since the birth of the Moscow Mule, easily one of the most famous cocktails bred in Southern California.  The arousing mix of vodka, ginger beer, and lime was introduced to the Los Angeles bar scene by East Coast spirits and food distributor Jack Morgan in the summer of '42.  At the time, Morgan was the president of Cock 'n' Bull Products (which produced ginger beer) and the proprietor of the esteemed Cock 'n' Bull tavern on Sunset Boulevard.  He pioneered the Moscow Mule while dining with some friends from New York, sick of martinis and gimlets and desperate for a new way to enjoy his favorite distilled spirit, also known as vodka.  Morgan ordered a round of his famous ginger beers and started thinking.  Then he ordered some vodka.  Someone suggested a squeeze of lime, and voila.  The Moscow Mule was born.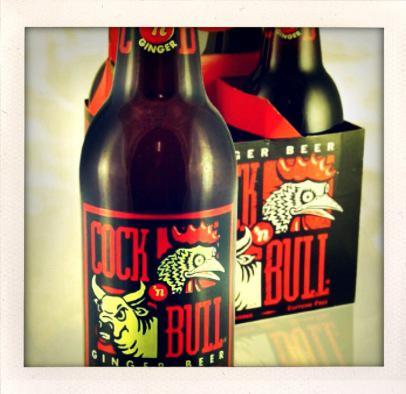 Fast forward to 2012, and Morgan's revolutionary cocktail remains one of the most popular adult beverages in Southern California.  It's fruity and refreshing on a hot summer's day, and it sure as hell gets the job done.  The ginger beer has a certain kick (see: mule) that disguises the vodka in an all-t00 dangerous fashion.  It usually takes three or four to realize that you probably should have stopped drinking at two.  Oh well.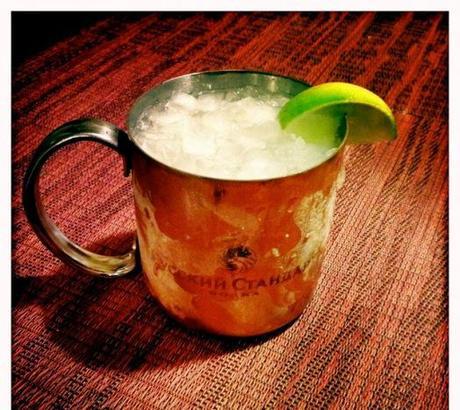 Today's recipe is a Mexican twist on the Moscow classic.  It substitutes tequila for vodka and thereby eliminates the need for decorative Russian euphemisms (why sell communism, anyway?).  The drink is even spicier than its original form, but in a good way.  The rich, caramel notes of reposado tequila complement the effervescent kick of high-quality ginger beer.  If you can't find Cock 'n' Bull, try Reed's or California-based Ginger People.  And do your best to serve it in a copper mug – tradition holds that a real Moscow Mule should always be served this way.  I'm not really sure why, nor am I convinced there is an actual reason.  But it does make you feel manlier, and that's reasonable enough for me.
Ingredients:
crushed ice
2 oz reposado or añejo tequila
1 oz lime juice
4 oz ginger beer
Directions:  Fill a copper mug with ice.  Add tequila, lime juice, and ginger beer (in that order).  Garnish with lime wedge.